We've grown accustomed to the many little luxuries that life in the 21st century has to offer: an iced latte on a sunny day, a cheeky takeaway at the weekend, or perhaps a regular trip to a nail salon for a manicure.
While some of these luxuries are still achievable, the perfect manicure is off the menu until the nation's nail salons open their doors to us again. If you're missing your routine trip, there are some simple steps you can take at home to make sure that your nails stay on fleek.
"Keep your nails clean with regular hand washing," says Grace Flood of Cherry on Top Nails. "Trim your nails to prevent bacteria from breathing under the nails free edge and file them to prevent any cracks or tears."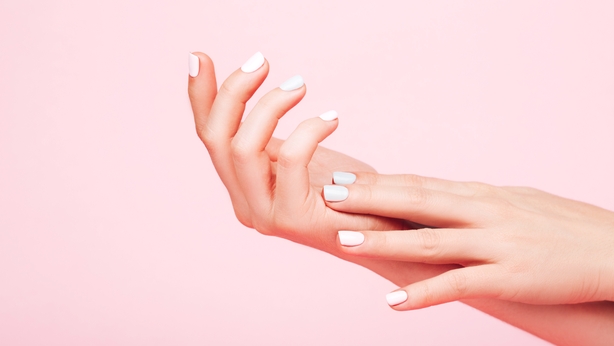 We must not forget about our cuticles, Grace adds: "It's best to avoid cutting your cuticles at home yourself as it can result in injury."
"The best thing you can do for them is to gently push them back when you get out of the shower or bath with the corner of a towel. Make sure you apply your favourite hand moisturiser and pop some cuticle oil on your nails daily, to keep them nice and hydrated."
That all sounds very reasonable, but what about the people who have had to endure their pre-lockdown acrylic nails?
While removal at home is not normally advised, in light of the current circumstances, Grace has kindly given us a step by step guide to removing acrylic nails.
Watch the video to see how 2FM's Emma Power got on removing hers.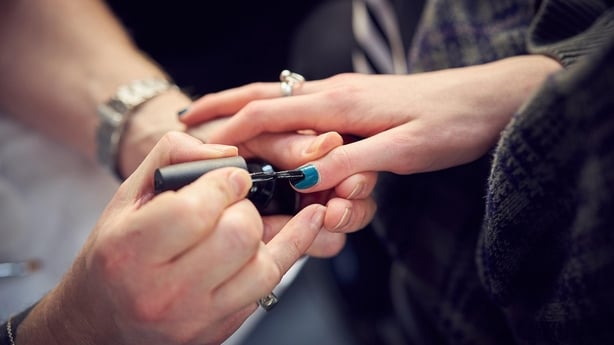 What you'll need
Nail clippers
Nail file
Nail buffer
Orange stick/cuticle pusher
Pure acetone
Small glass bowl
Cotton balls / rounds
Tinfoil cut into strips
Oil/moisturiser
Strengthening polish
Things to note
Acetone is very harsh on the skin so use some olive oil or vaseline on the skin around your nails before applying.
Acetone dissolves plastic, be sure to use a suitable container such as a glass bowl.
Do not use acetone near any source of heat as it is extremely flammable.
Exposure to acetone for long periods of time is hard on skin so be exceptionally careful while using it.
After applying the acetone, the top layers of your nail may be removed along with the acrylic so be careful not to damage them further when you file and buff.
Emma's note
If you're desperate, you can do this process at home but, if possible, leave the acrylics to the professionals. This process took me the guts of two hours - it was a long slog!