Tanya Grimson explores how Marianne's vintage wardrobe and Connell's 'Argos-chic' chain have become the 'break-out' stars of Normal People.
It has been just under a month since the TV adaptation of Sally Rooney's revered novel, Normal People aired on our screens, fast forward three weeks and it has become one of the most talked-about TV series all around the world.
Global audiences, myself included, have fallen head over heels for the show and the characters - played perfectly by UK actress, Daisy Edgar Jones, and Irish actor Paul Mescal. The realistic portrayal of a modern love story enshrouded with heartache, scene-stealing chemistry and silent moments that linger in your mind long after the episode ends are what make this show worthy of its notoriety and overwhelming success.
However, another very notable winner emerging from the series is Marianne's wardrobe, curated by award-winning and Emmy nominated Costume Designer, Lorna Marie Mugan.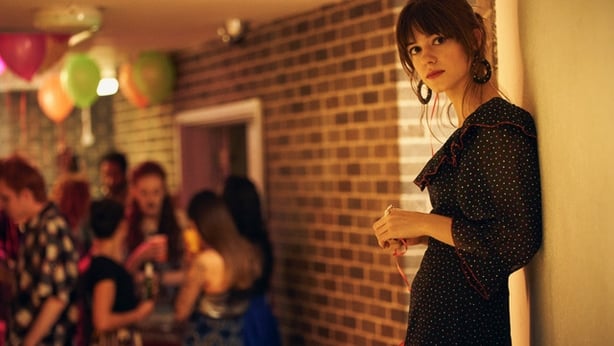 Marianne's style is a breath of fresh air, and in stark contrast to the pop culture trend-driven styles often seen on the US screens. It is charming and steeped in vintage references. "I think these looks filtered through from image references of European and American art house films and photography, that filled our mood boards during prep. I felt Marianne's personal style would be influenced by her broad cultural interests. Contemporary fashion iconography didn't resonate so much with her. "Lorna explains to me when we caught up recently.
The real beauty of the show and its wardrobe choices is that they are carefully balanced; this is not a case of style over substance, but rather substance with style. The series' powerful storyline is not overshadowed by the wardrobe choices but rather complement it, add to it, giving Marianne's character a visual representation that the audience can instantly relate to.
Unlike the later episodes of Sex and the City or the second season of Killing Eve that, unfortunately, focused more on the stunning outfit choices (which, don't get me wrong, were stunning) rather than the essence and brilliance of the original season, it became all about the style with very little substance. Thankfully, Normal People does the opposite and takes a very considered approach by curating a wardrobe that represents the particular stages of their respective life paths.
"Marianne's emotional trajectory was always our guide in her costuming. Lenny (Abrahamson, Director) wanted these characters to be as authentic and relatable as they are in the novel, rather than be overstyled versions. Transitions had to happen in a nuanced way." Lorna explains.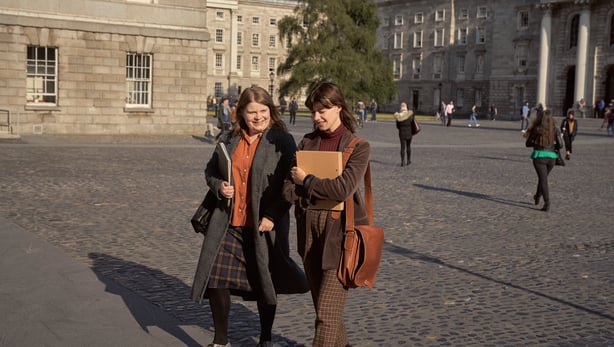 And they did. When we next see Marianne following the Leaving Cert, she is clearly settled into Trinity and her style is not a jolting contrast to her former school look but rather an evolved look that continues with the bohemian undertones but with a more grown-up, polished vibe with distinctive Parisian influences.
Silk blouses, printed neck scarfs, corduroy blazers, handkerchief culottes, and long drop earrings show a new version of Marianne. Now with a remarkable resemblance to Anne Hathaway, she is not only more confident personally but her clothes represent her acknowledgment that living in a city suits her better, now that she is surrounded by more open and like-minded peers.
However, it is not really until their Italian vacation, that we see an even softer and more evolved side to Marianne represented by a host of the prettiest summer dresses, from 1950s inspired pinny shift dresses to her black spaghetti strap dress that forms an iconic reunion scene from the series.
This evolution of character and costume is repeated throughout the season as their continued love affair tries to navigate the darker sides of life. "The innocence and awkwardness of her adolescent style at school evolves into a creative confidence at Trinity, where she flourishes with newfound social acceptance. The ebb and flow of happiness and disenchantment, as her relationship with Connell oscillates, is marked by more, or sometimes less expression in her personal style. In Sweden, it is joyless, weighted, and dark. In the last scene, we echo the moment of her first encounter with Connell four years earlier, with texture and color." Lorna explains.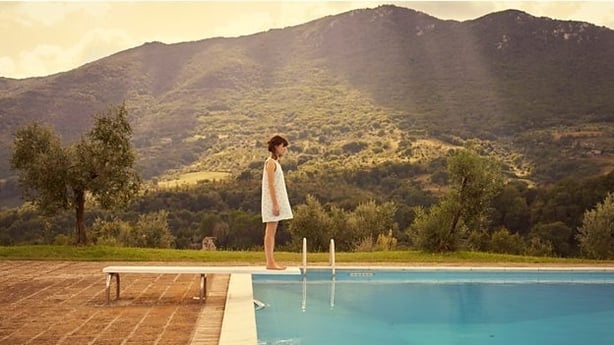 But it is not only the sex scenes, and Marianne's remarkable wardrobe that are causing a stir online; dubbed as the 'break out star' from the series according to Forbes Magazine, 'Connell's Chain,' has become an instant overnight internet sensation.
Billie Bhatia, the fashion features editor of Stylist Magazine created an Instagram account for the chain after she instantly fell in love with it, "I couldn't stop looking at it, lusting after it, dreaming about it, thinking about it. My group WhatsApps were flooded with one-woman monologues of me talking about Connell's chain was and how it was the sexiest inanimate object to hit the screen since Elio's peach in Call Me by Your Name," Bhatia states in Stylist magazine.
We need your consent to load this Instagram contentWe use Instagram to manage extra content that can set cookies on your device and collect data about your activity. Please review their details and accept them to load the content.Manage Preferences
The account has now amassed a following of over 129K followers and continues to grow. I asked Lorna about the significance and sex symbol status of the chain, "Paul noted both the chain and runners as things he wanted to have in rehearsal, to give him an immediate physicality of the character. The chain is described in the novel as something Connell has had since school and referenced as being, 'Argos chic' by Peggy.
"Social class is a big theme in the story and Connell's chain is an unwitting identification of his. I think to Connell, the chain has probably some sentimental value and could have been a birthday present from his Mum, rather than something he made a conscious fashion decision about. Connell would never have seen himself as a sex symbol, he is quite low key. He would definitely be blushing."
Connell's chain is proving so popular that retail giants such as eBay and ASOS are reporting an increase of over 200% in sales and searches for silver chains since the show aired in late April.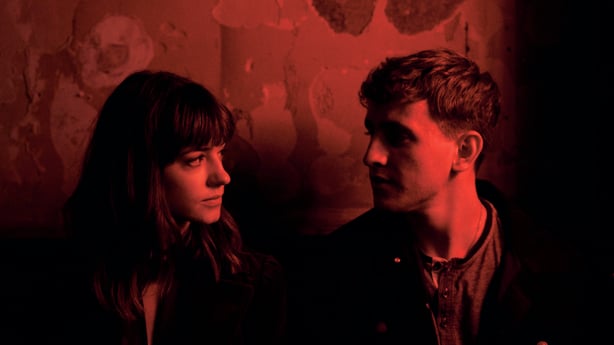 Marianne's wardrobe, it appears, has also become a symbol for a new generation of sustainable advocates and is resonating most with Gen Z and millennials who are actively seeking alternative ways to shop. Identifying with Marianne's avant-garde view on life and looking to vintage and circular fashion instead of fast fashion, Marianne's wardrobe has never been more relevant.
"Marianne's style is individual and considered. I think she would shop carefully and sustainably, in contrast with the 'fast fashion 'devouring Peggy." Lorna explains that she sourced the outfits from vintage shops in Dublin, Sligo, and London "There are some great little vintage shops here; Lucy's lounge, Jenny Vander, The Harlequin, Siopiaella - to name just a few.
"We also amassed quite the collection of eclectic things from charity shops everywhere between here and Tubbercurry. The NCBI was a favourite haunt. Some pieces are from our personal collections or borrowed from friends. Things once loved, then buried in wardrobes, become vintage in a blink. It felt appropriate to source clothing the way students like Marianne would."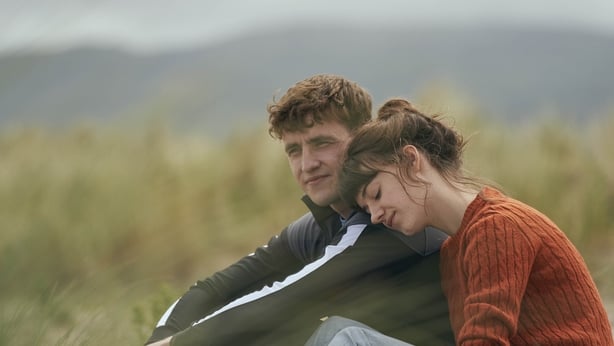 Normal People is one of those rare examples of TV gold; the script, the acting, the soundtrack and wardrobe all sing from the same hymn sheet, working in such stylish unison to create a cult classic in the making. The runaway success of the show is deserved on so many levels and thanks to its timeless styling, this is one series that will never date or go out of fashion.
Normal People airs on RTE One, Tuesdays at 10.15pm