The breakfast is cleared away, the other half is on a conference call from the shed, the children have retreated into their rooms to watch Disney+ do their schoolwork and you're ready to start your strange work-home hybrid day. Except you're in your dressing gown.
Hmmm – does that really matter? Yes. Yes, it does. That's according to Image Consultant Maria Macklin, who spoke to Oliver Callan – sitting in for Ryan – this morning.
"We act in a manner consistent with our dress. So when we put on a plain t-shirt or an ill-fitting pair of jeans, our brain thinks it needn't try so hard, and so it doesn't. And so it does matter that you dress up for work even though nobody can see you."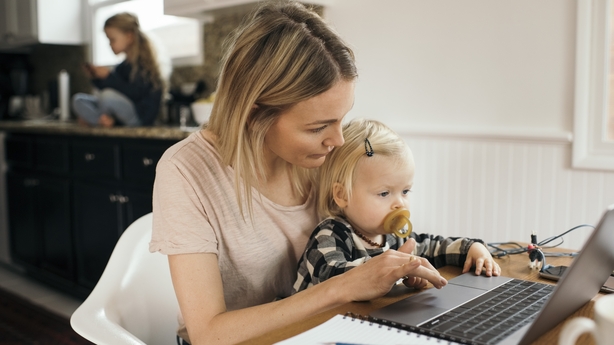 Maria has studies and research to back up her assertion that how you dress affects not only how you feel, but also how you perform.
"What you're doing is important and so your clothing can prime your brain to behave in ways consistent with that means."
So you'll have to take off the dressing gown and put on some reasonably formal attire before you log into Zoom and put the world to rights. Maria's advice is to think about your intention – consider what you're going to wear and – yes – forget about spending the day in your PJs.
"That indicates to your brain that you value yourself enough to take the time to dress, therefore you're valuing yourself to do what you need to do. You're set with a go-getter's attitude."
Another important point to consider is the fact that you need to dress authentically for you – so if you're a quirky dresser normally, keep dressing quirkily. Because people will see through you if you're pretending to be someone else. You have been warned.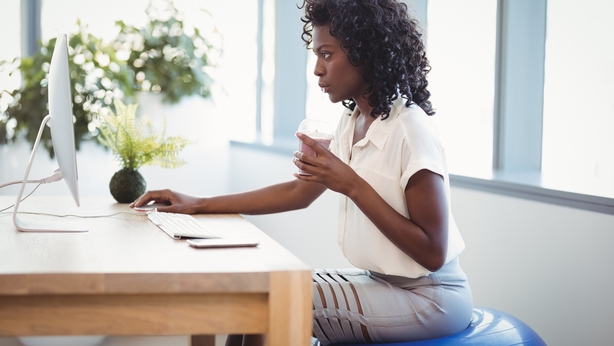 And Maria's top tip? Wear red. So now you know. (Red PJs don't count!)
Maria's full chat with Oliver is available to listen to here. And you can find out more about Maria and her work at houseofcolour.co.uk.