It's hard to adjust to a sudden change in routine. Whether it's changing city, starting a new job, welcoming a new baby or something more extreme and unexpected such as the spread of the coronavirus. Having something comforting and familiar to get us through becomes more important than ever.
With salons and clinics closed for the next few weeks, many will be without some habits they've built up, as well as beauty treatments like manicures, waxes and cosmetic procedures that they now don't know how to maintain, if indeed they can.
It's been an incredibly stressful time for the very people we turn to beautify us, too, who melt away our layers of stress be it through massage, waxing, or a simple coat of nail polish.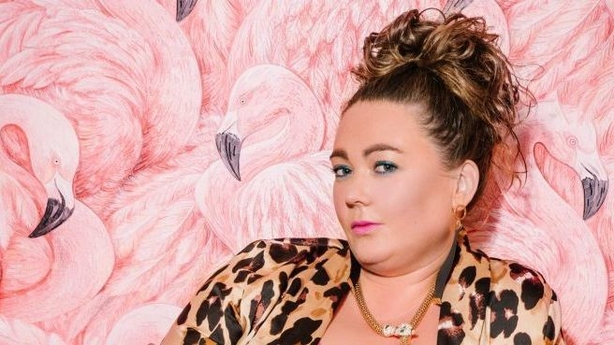 "It's been a rollercoaster", says Andrea Horan of Tropical Popical nail salon. "The first few days I was very focused on making sure the girls were okay and sorting those out. Then once I got over that, I went into a state of trauma for sure. I was a little bit paralysed."
"We've set up our business to be a hub of community so it's been all about connections rather than the bottom line, most of the time. I started panicking, questioning all my business decisions."
But, she added: "The clarity came back that you can't live your life as a businessperson waiting for the worst to come. You have to live and do the business you want to do, and then when things do happen, you deal with them then."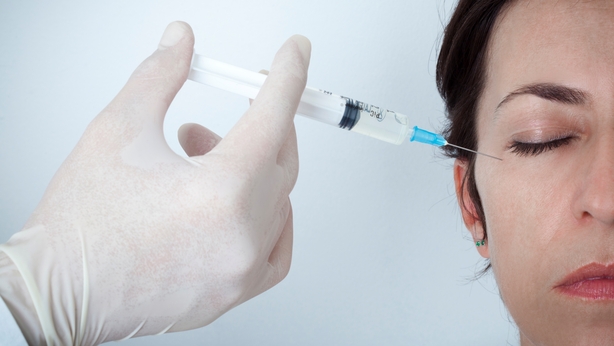 Still, to the forefront of their minds is how their clients are faring, especially the regular ones, and so many salons have pivoted their services to those of us staying at home. Here, they share their essential tips for keeping on top of nails, hair removal and cosmetic treatments while at home.
Nails
Say it with me now: "Don't pick off your gel polish and don't pop off your extension." Andrea's top tip is a simple but necessary one as picking off polish or removing extensions yourself can severely damage your nails. To ensure your nails are well-nourished, she adds: "Keep putting on your cuticle oil every day."
For anyone willing to be a "Beauty Bear Grylls", Andrea has posted step-by-step tutorials on how to remove your gel polish and extensions on the Topical Popical Instagram.
Even better, coming from a self-proclaimed "non-nail artist", the tutorials use only what you're likely to have at home. So, if the temptation is too much to resist, shed that gel polish the Trop Pop way.
One slight silver lining is that we've more time on our hands these days. With this in mind, the salon is also inspiring followers and regulars to get creative themselves with their Trop Pop Creative Wednesdays.
Each Monday the team will post an artist or work of art as a prompt and invite followers to create a nail art look inspired by it. The first one took place this week, with Yayoi Kusama's celebrated dot artworks as the first prompt.
"That's another way of keeping on top of your mani and trying new things and trying out some nail art. It's keeping that connection to reality and not losing ourselves in a virtual world", Andrea says.
Waxing
So here's the difficult news: if you get regular waxes, you've gotta have hairy legs for a while.
Ellen Kavanagh Jones of Waxperts salon says that shaving right now would set you back about three waxes. "It's taken so many waxes to get them where they are, where the hair growth is sparser and finer", she says.
"You're not going out anywhere, nobody's going to be looking at you, so just grab the jeans and forget that the hair is growing."
Why exactly should we keep our furry hands off the razor?
"If you think of it as pruning a tree or plant", Ellen explains. "When you're just cutting it you're generating that growth, so you get a bit of a stronger growth and when you're shaving you're slicing the hair so that it's blunt-ended. When you're waxing you're removing the hair from the root. Eventually, some of those hairs are just going to die off. Because the hair has to grow again, it grows from the very start of the cycle of the hair."
Instead of worrying about hair growing back, Ellen adds "use the time to look at the skin more than the hair. Keep the skin nice and moisturised, exfoliated". She suggests making your own at-home exfoliator by mixing granulated sugar with a shower gel or body oil.
Cosmetic treatments
With more clinics opening and discussion about cosmetic work somewhat more normalised, many of us have added frequent "tweakments" like Botox and fillers into our grooming routines. As Dr. Jane Mulrooney says, "The treatments work really well, so when they do wear off, you'll really miss them".
"We get quite complacent. If you're doing those types of treatments regularly you think that's your 'normal face'. When it wears off it becomes quite stressful for the patients because they perceive it as ageing overnight. It's not that they've exponentially aged overnight per se, it's the patient's perception."
Cosmetic treatments aren't possible at the moment, she explains, "because we're injecting people's faces we can't do the two metres social distancing".
And with Botox the most popular treatment at her own clinic, as well as the treatment that typically requires the most frequent topping up, many clients are likely to be stressed right now.
Her advice is to use the time to focus on moisturising, face masks and introducing powerful anti-ageing products like retionoids, which your skin needs to build up a tolerance for.
Time to self-care
If you feel genuinely upset at missing out on your nail or waxing appointment, don't. While it's certainly not the most pressing worry right now, it's yet another change many of us have to adjust to. Underlying any worry about treatments is undoubtedly a longing for routine, the pampering sessions some of us have worked hard to make time for in our lives.
"There's a self-care element to this, we've all had to slow down and in doing that, it's not a vanity thing", Ellen says. "At a time like this, any little small thing that makes someone feel better is great, and I don't think anybody should look down on that."
Break out the fancy oils, the body butters, that one expensive face mask you were saving for a big date, important trip or very, very bad hangover. "This is the rainy day now", she adds.
Work it into your routine, too, says Andrea. "Setting aside a pamper night. I did it last night where I had a bath, lit some candles, did a face mask, did my nails, did my pedicure so that I still have the kind of routine of what my beauty schedule is."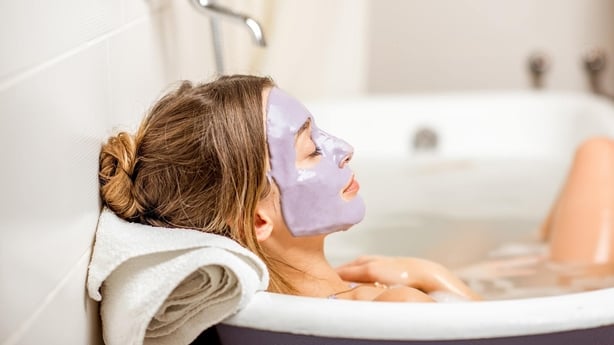 And while we don't subscribe to the idea that you have to "make the most of this time", it is a good opportunity to focus on slowly dropping some bad habits if you can.
"We're normally time-poor, now we've too much time on our hands so you can use that time wisely to eat really well," Jane adds. "You might have been grabbing processed food on the run, now cook your meals from scratch, get your five a day, your rainbow diet. Load up on your antioxidants, your good fats like avocados, salmon and seeds. Decrease red meat, eat more fish."
And, as always, make sure to show your love to the salons, therapists and experts you're missing, and show your support when doors eventually open again.
"Hopefully we'll all be able to come back soon and we don't forget how to interact and how to touch again," Andrea says. "We'll definitely be adding hugs to all our manicures after this!"