Fans of her show Outlander are used to seeing her layered up in period costumes, but at the Stella McCartney runway show at Paris Fashion Week, Caitríona Balfe proved that layering your prints is the look of the season.
The Irish actress and former model looked right at home in the stylish city, and well she should: the Monaghan beauty has walked runways for Givenchy, Marc Jacobs, Chanel and McCartney herself over the course of her modelling career.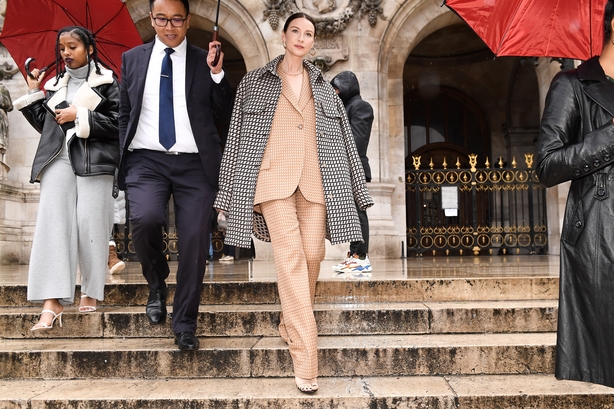 Leave it to her to rock the latest trends of the season, which she did effortlessly, stepping out in a two-tone cream and beige houndstooth suit, with a loose blazer and elegant straight-leg trousers, the shade perfectly complimenting her porcelain complexion.
Shielding her from the unpredictable weather was a matching houndstooth coat, in a contrasting black and white pattern, draped over her shoulders.
Despite the weather, it's still spring, and so Balfe paired her look with open-toed beige sandals that showed off her perfectly painted nails and a sleek black handbag, all by the sustainable designer. Paired with a simple gold necklace and delicate gold hoop earrings, the beauty looked breathtaking.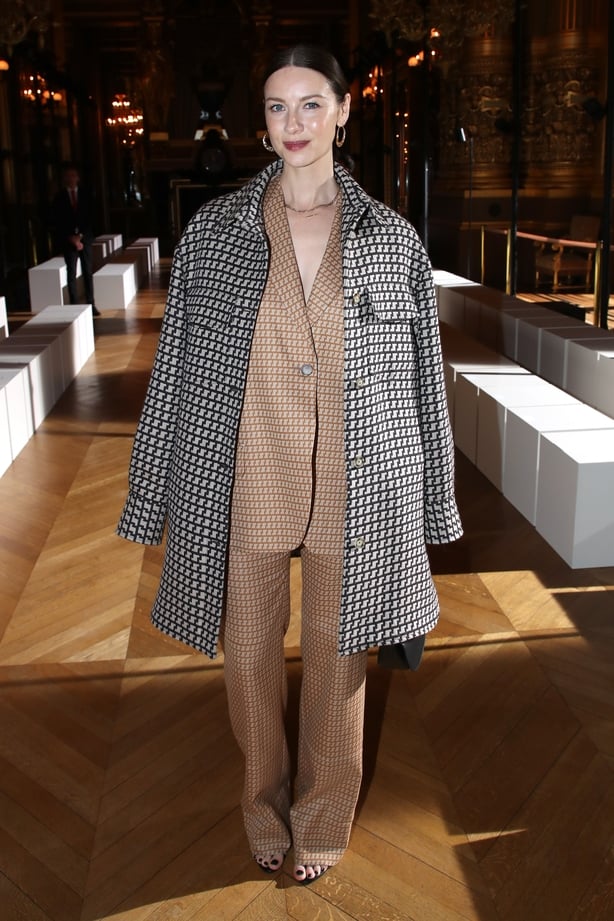 To balance with the bold suit and coat, Balfe styled her hair in a slick up-do with a pristine centre parting, while her makeup was lightly bronzed and kept fresh with a brick red nude lipstick.
Posting on Instagram after the show, Balfe said "wanted everything at this show.... and all animal cruelty free!" She shared the front row spot with French acting legend Isabelle Hubbert, chatting with her before the show.
Balfe's return to Paris has been a stylish one, as last night she also dazzled at the Valentino show, opting for a much more extravagant and formal ensemble than her one today.
Looking striking in a opulent blue and black brocade gown, featuring a deep v-neck and wide navy blue leather belt, Balfe dazzled at the show, wearing her short brunette locks in gentle waves. Most notable, however, were her shoes: silver strappy sandals with shimmering crystal fringe on the heel.