In my latest series of articles, Beauty Secrets, I'll be asking some of my favourite beauty lovers, make-up artists and cosmetic queens five simple questions covering everything from products to procedures.
First up? Tara MakeUp.
Tara Anderson aka Tara MakeUp, as she's known to her huge online following, is one of Ireland's biggest online personalities with a following of over 150k on Instagram alone.
Once a makeup artist and model, Anderson turned her love of cosmetics into an online career and has gained a huge following thanks to her gorgeous but accessible style, clever makeup tips and, of course, her warm personality.
Tara is one of those rare public figures who is actually more beautiful and chatty in person, and I couldn't think of a lovelier person I'd rather kick off our new Beauty Secrets series with.
1. What's your oldest beauty trick?
I would say putting the concealer under your eyes in the shape of an upside-down triangle or an upside-down 'V' using a shade or two lighter than your foundation to really brighten the undereye area and give the face a lift.
2. Top 3 beauty products in the world?
Charlotte Tilbury nude eyeliner, it's called 'The Eye Cheat' for instantly brightening up the eyes.
The Bellapierre mineral makeup is a brilliant everyday foundation that's not going to clog up the pores
The Cakeless Concealer from Benefit, the coverage is absolutely amazing for underneath the eyes.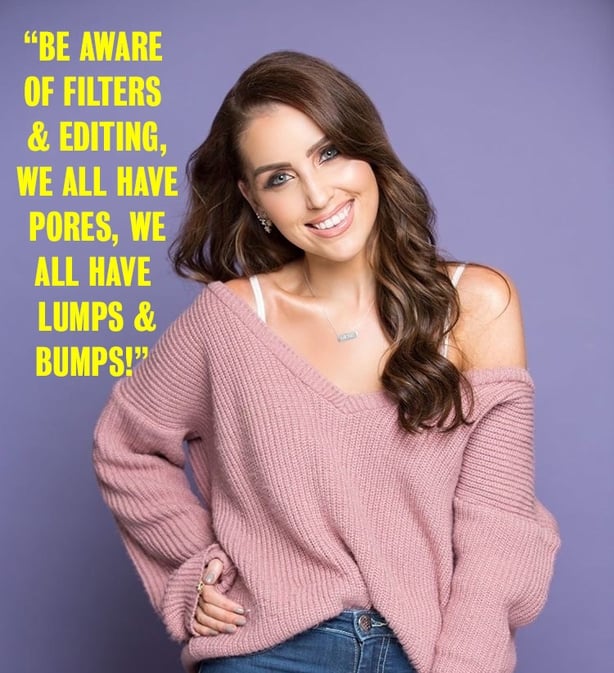 3. Do you think social media affects our perception of beauty?
I think it can. I think people have to be very mindful that a lot of things are edited online and what you're seeing isn't a true reflection of someone's beauty all the time. Be aware of filters and editing and everything; we all have pores, we all have lumps and bumps. Just always be aware of that!
4. What's your opinion on cosmetic beauty procedures e.g. Botox or lip fillers?
I haven't had Botox or lip fillers or anything, they just wouldn't be for me. For me, lip fillers are a no-go and Botox is something I haven't considered yet.
However, cosmetic procedures are a totally personal choice and if it makes you feel better then you should totally go for it.
My advice would be that, when it comes to your face, go to someone amazing and remember that less is more.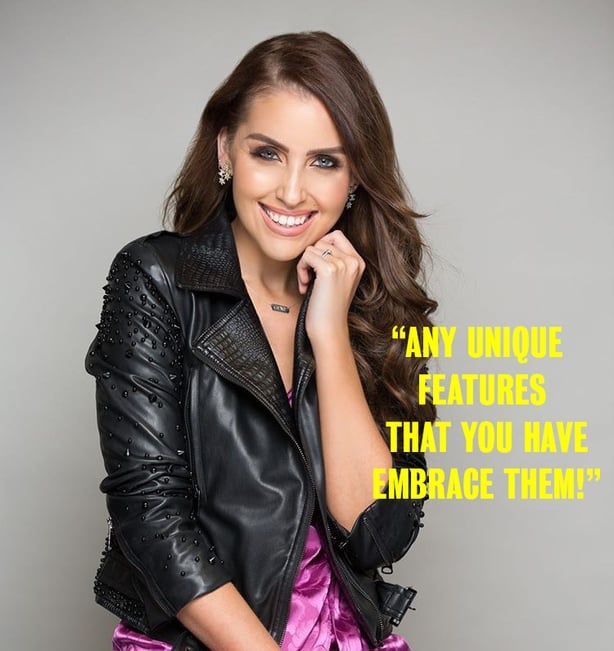 5. What does true beauty mean to you?
On a superficial level, true beauty, to me, is just natural beauty; emphasising things that make you unique. If you have freckles or any unique features, you have to embrace them.
Then, obviously, the real true beauty is what's on the inside.