She's gotten used to the sunshine-bright colours of a summer wardrobe in winter, as the host of Love Island, and we've loved the pops of colour she brings to our feeds every week. But if there's one thing Laura Whitmore does well, it's rock 'n' roll chic.
The Irish presenter went back to her punky roots last night at the NME awards ceremony in London, walking the red carpet in a vampy and daring black mini dress and towering ankle boots.
Even better? Sustainability was at the core of her dazzling look, proving that you don't need to sacrifice style to do your bit to save the planet.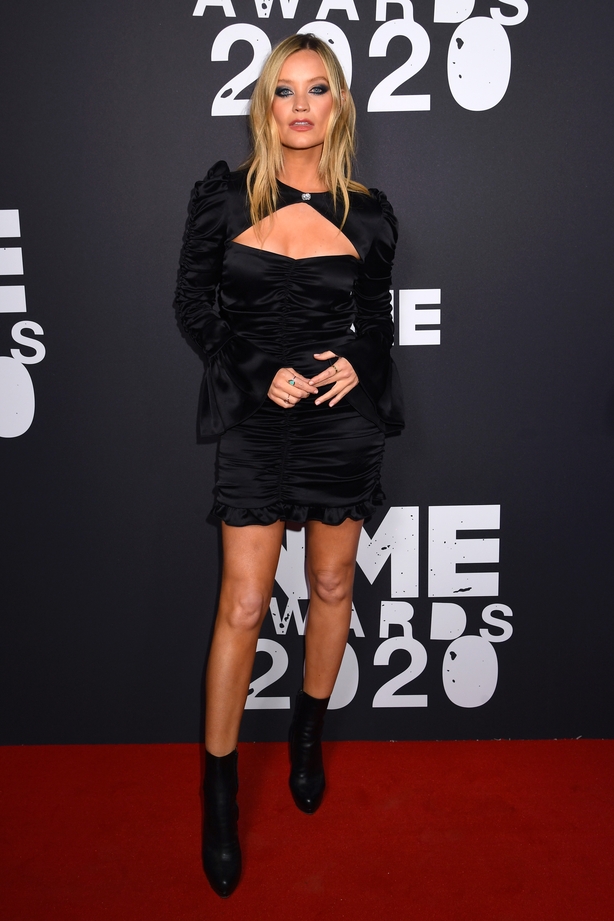 The Bray beauty wowed in her black mini dress by De La Vali, featuring full gathered shoulders, ruffled cuffs at the wrist and a cut-out bust with a sweetheart neckline.
The ruched detailing in the satin fabric added a glam gothy vibe, while the form-fitting silhouette was bang on trend and red carpet appropriate.
We were particularly impressed with Laura's choice to borrow her glam gúna from friend Jenni Thompson, while her towering black leather stiletto Christian Louboutin boots were picked up from the charity market Pop Up 38, a boutique where all purchases help fund their co-ed schools in Afghanistan.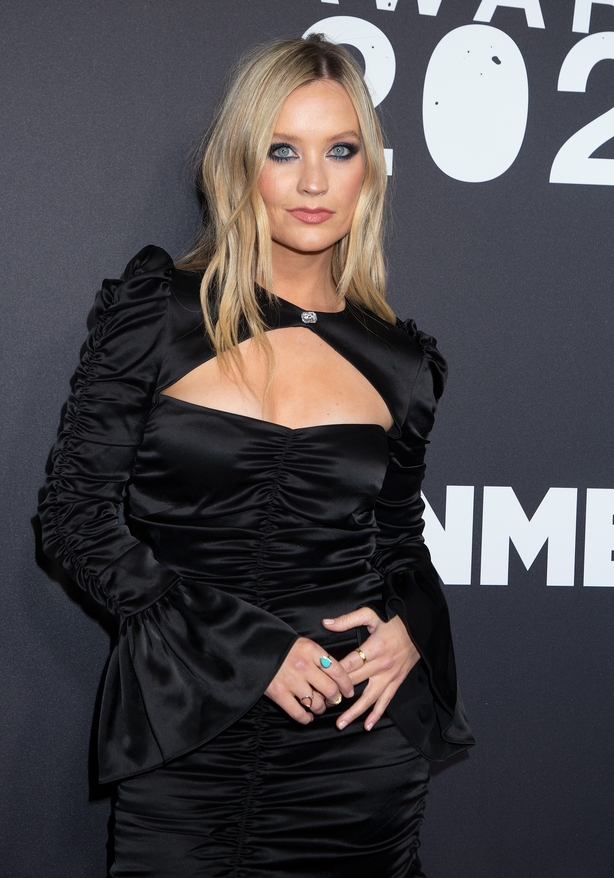 Adding even more drama to her look, Laura went with her old reliables at The Mane Style, who tousled her bright blonde locks into artfully messy waves that perfectly balanced out the glamour of her outfit.
Turning to the Charlotte Tilbury team, Laura wore a heavy smoked out black kohl eyeliner that made her blue eyes pop even more and a chic rosy lip.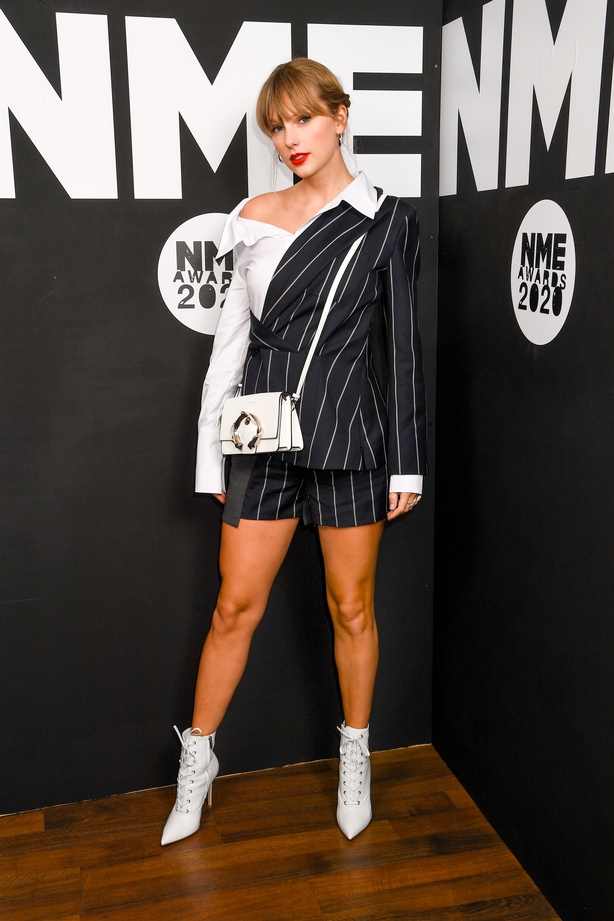 Punky and funky was the theme of the night, with Taylor Swift appearing in an unusual deconstructed suit-inspired co-ord, with a white shirt overlayed with pinstripe fabric and paired with matching pinstripe shorts. Freshened up with a pop of red on her lips, the look was bold and modern from Taylor.
FKA Twigs threw it back to peak 90's indie rock, wearing a gold sheer top, brown and gold pinstripe longline blazer and incredible fluffy green hat that complimented her red dreads brilliantly. Meanwhile, Robyn went for glam punk in a sheer black lace top, shiny silver trousers, and black leather jacket.
Picking up the Icon Award, however, was a true fashion icon - Courtney Love. The Hole singer and 90's it-girl brought sheer glamour to the otherwise tongue-in-cheek and relaxed awards show, wearing a sheer burgundy floral dress.
Love also announced to the crowd that she was 18 months sober that day, sharing her gratitude with the audience.