Who wouldn't want their own personal wardrobe wizard?
Someone who isn't fazed by messy stacks of sweaters and shirts caught up with strappy tops. Who will put an end to the shocking pink dress that's never seen the light of day yet always manages to get snagged by the little black sequin number as you rustle through your crowded closet (and then bemoan the fact you have nothing to wear!).
Someone who'll wave a magic wand and turn closet chaos into a calm, orderly space!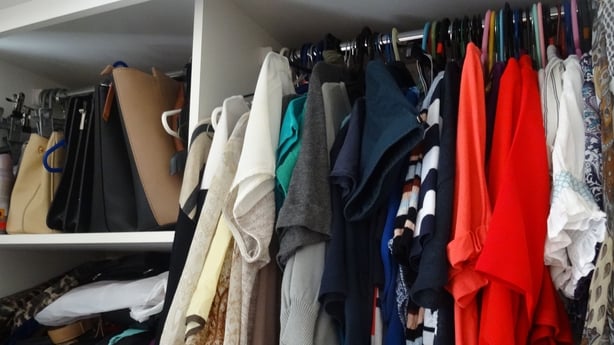 Sadly, cavernous walk-in wardrobes aren't a practical option for many of us. But with a little know-how and imagination, it is possible to make the most of the hanging space you do have. Some time-saving wardrobe hacks will not only transform your clothes cupboard – but curb those frustrating 'haven't got a clue what to wear' mornings.
Ready to take your hanging space from messy to meticulous? Try these seven steps…
1. Start with a good clear-out
First things first: you need to dress down before you can dress up – and the start of a new decade is a perfect excuse to take everything out of your closet and have a good sift through. If you haven't worn an item for years, are pretending that 'bad buy' will one day suddenly fit/work/appeal, or it's simply not wearable any more – bag it up. The charity shop or clothes recycling centre will thank you.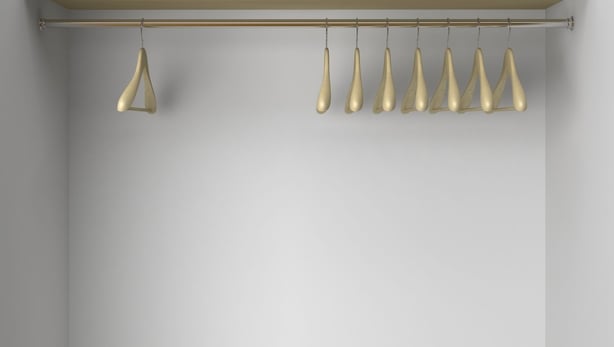 2. Think vertically
Next, you can start with reorganising how the space is used. If you have a tall wardrobe, you can steal some extra space by installing a second rail (budget allowing) for short hanging garments, or a box storage unit where practical. You'll be amazed how many T-shirts, folded jeans, socks and smalls you can place in a chest and if you get one on casters, it'll be easy to move in and out.
Otherwise, if you need to house your collection of maxi dresses, pleated skirts and that statement trench, use space-saving closet hangers, four-bar trouser hangers and add-on skirt hangers for smart ways to make the most of the height.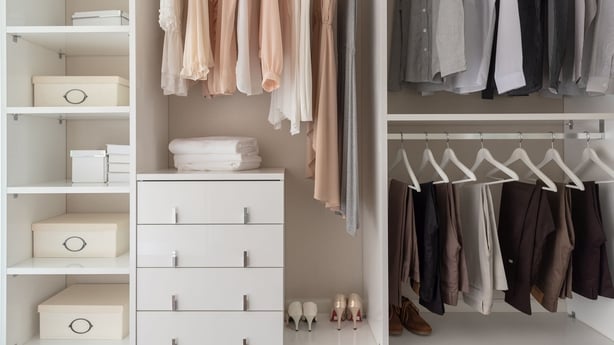 3. Use the space above your wardrobes
If you don't have floor-to-ceiling fitted cupboards, chances are there's a gap which you could use for additional clothes baskets, or garment bags which can be laid flat with special occasion wear and hat boxes.
A two-step safety ladder with anti-slip treads could be a great investment if you can't quite reach.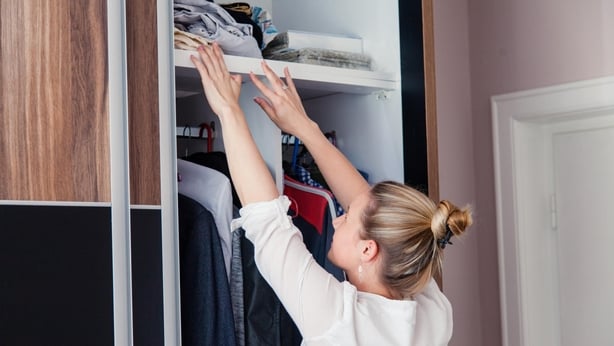 4. Streamline your hangers
If you're someone who has a cache of wooden coat hangers or a penchant for padded satin ones, now's the time to make a clean slate and trade them in for ultra-thin, space-saving hangers. Not nearly as glamorous in the style stakes, we know, but a calculated closet is a fast-track for freeing up space and keeping things orderly – and helping you find that work-appropriate or date-night dress without any stress.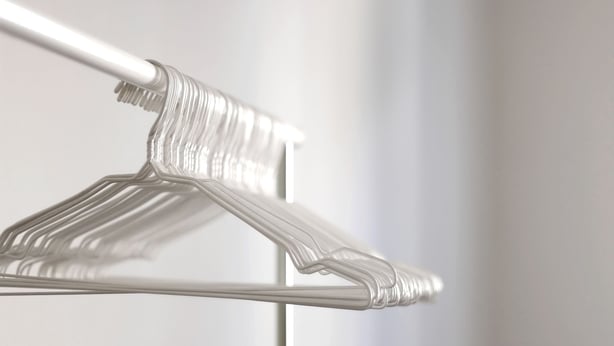 5. Hang your accessories
Even though it's tempting to throw those ballet flats and cross-body bags on the floor, this wastes valuable space which can be used to store heavier items. Hanging shoe organisers can also be used for things like sunglasses, belts, chunky jewellery, scarves and anything that can be rolled and tucked inside.
6. Consider some freestanding additions
We love the idea of freestanding clothes rails and canvas wardrobes. Not only are they practical and affordable, they can be sturdy enough to hold a winter or summer wardrobe, especially if you're short on space.
You can even make a showcase of them in a boutique-like way and hang evening wear or holiday wear. Who isn't seduced by the idea of an Insta-worthy clothes rail with your favourite kaftan, swimwear, beach bag and collection of flip-flops to inspire your next dream summer holiday?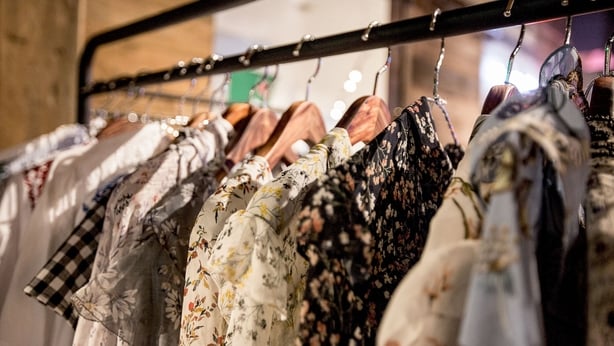 7. Doors can double-up as hanging space too
The genius of an over-door hanger or hook rack is, firstly, there's no drilling, and they potentially make use of space that would otherwise be going totally spare. Use them for robes, ties, or even your favourite frock, hair accessories and other knick-knacks.