While the nominees walking the red carpet at tonight's Oscars would be hoping for a golden statuette to take home, most people would be more excited by the goodie bags nominees are customarily handed at the opulent event.
For the past 20 years, the brightest — and, it must be said, best paid — stars in the film industry have received the coveted "Everyone Wins" Nominee Gift Bags, which in the past have included DNA test kits, luxurious holidays to Hawaii and Tanzania and a levitating Bluetooth speaker.
The goodie bags are organised by marketing company Distinctive Assets, and are handed out to those lucky enough to be up for awards in the Best Actor, Best Actress, Best Supporting Actor, Best Supporting Actress and Best Director categories.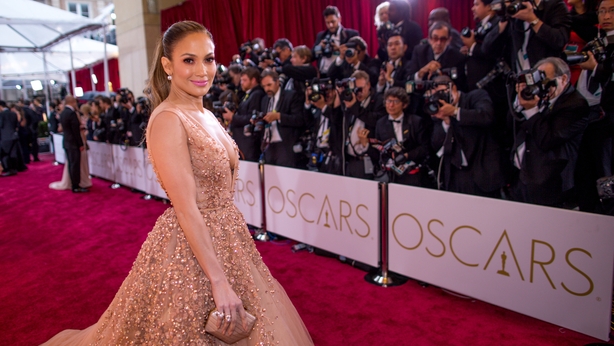 This year, the likes of Brad Pitt, Saorise Ronan and Quentin Tarantino can expect to get a 12-day cruise costing $78,000, a custom stained glass portrait and a 24K gold vape pen and a rake of other gifts adding up to a whopping $225,000 price tag, according to Forbes.
The goodie bags aren't affiliated with the Oscars but are a beloved tradition with many stars taking advantage of their free swag. Viola Davis Tweeted about her lavish trip to Kauai, which was part of the 2017 goodie bag, while Amy Adams was spotted out and about in a slogan t-shirt that came in a goodie bag.
For those keeping count, Scarlet Johansson — who is nominated twice, for Jojo Rabbit and Marriage Story — will only pick up one bag. However, it's said that many of the stars decline the gifts. For example, last year Glenn Close asked that her goodie bag be donated to a women's charity in her name.
The gifts arrive in suitcases to the stars a week before the ceremony, with the onus on the companies promoted by Distinctive Assets to provide the goodies.
Read on for the complete list of what the stars are getting in their goodie bags:
$25,000 worth of cosmetic treatments at Dr. Konstantin's New York City office
Custom stained-glass portrait by glass master and artist John Thoman
CBD Barkeep, a drinks syrup
Fast Bar, a luxury nut-based bar
One-year membership with Drawing Down the Moon, an elite match-making service
A 3D Wellness Retreat in Malibu, California
Blisslights Sky Lite Galaxy Projector, assembled and packaged by people with disabilities
Gold and silver Moon bracelet by Officina Bernardi
A holiday at Faro Cumplida lighthouse in Spain
Charabanc luxury car fragrance
My Flight Pack by ERW, an anti-jetlag product
A chocolate culinary experience by Coda Signature
Dinner for two at Flora Farms in Cabo
Carson's Garage, a novel by KD Storm
T-shits from Happiest Tee, ironic slogan t-shirts
A five-day meal programme developed by Dr Valter Longo at the University of Southern California
A phone consultation with life coach Jessica McGregor Johnson
A 24-karat Hollowtips vape pen
A stay at the Golden Door spa in California
A shopping trip around Los Cabos, Mexico
One-of-a-kind artwork by Reian Williams
Products from Purusha Botanicals
Handmade luxury eyelashes from Céline Victor
Blisslights Sky Lite Galaxy Projector
12-day fully inclusive cruise for two with Scenic Eclipse, valued at $78,190
A Royal Chakra Bath Bomb, weighing over a pound and handcrafted with 24K gold
Earrings from Millianna
A $2,020 shopping spree at Respect Your Universe, with a clothes donation sent to a shelter of the nominees choice
Handcrafted tequila from Próspero Tequila
Serucell Syrum skincare
Rita Hazan Shine Balm for hair
A SOMMAINNOFIT smart-bra, which delivers accurate measurements
Macarons by Florian Bellanger
HFactor hydrogen-infused water
Gift box from skincare line Instytutum
SHEbd Broad Spectrum Hemp Balm
Two games from Exploding Kittens, a game
The Curlee Girlee's book series
Sensuous Silk Kimono Robe from Soma
A two-pack of Pepperidge Farm Dark Chocolate Milano biscuits
The Brain Sensing Headband by Muse, a meditation guide
Cleansers from The Right to Shower
A collector's box from Ultra Premium Trust Me Vodka
A hammock from Wise Owl Outfitters
Yoobtape by Yen the Label, a bust support tape
Foot spray from Still Standing
Items from the Taps for Hope Afghan Collection
A hand-dyed ombre baby alpaca throw from Johanna Howard Home
A bottle of Junod, white absinthe made in France
Candle from Soul Candles
Tru Niagen, a dietary supplement
The Capture Roaming Halo, a professional roaming photo booth
A five-night stay at hotel Waikiki Beachcomber by Outrigger in Honolulu, Hawaii
A supplement from Violet Daily that claims to reduce breast pain and tenderness
TempSure Envi Treatment from Beautifully Simple
The 'world's first' urine collection system that analyses urine
A one-year supply of Oxygenating Foundation
The Beauty Book for Brain Cancer, a photo book
Luxury pillows from Pillow Pops
Cinema on Paper book
Glasses from the Peta x Diff charitable eyewear x Veestro collection
10 personal training sessions with LA trainer Alexis Seletzky
Old Spice Extra Smooth
A medication assistant from Pharmazam that directs users to over-the-counter medication
Two tickets to the Daybreaker morning yoga and dance movement
A one-year membership to LiveItUp, a daily inspiration guide
A custom, hand-poured candle from Mood
A Sleep Essentials Gift Set by Essence One
Meal kits from Nutrition for Longevity