It's the dress that inspired the creation of Google Images and now, after 20 years, it's up for sale for the masses. Well, the masses with masses of money.
The Versace jungle print dress that Jennifer Lopez shimmied down the 2000 Grammys in is an enshrined fashion moment, launching more imitations and homages than almost any other outfit in recent memory. Indeed, after the event the demand for photos of the ensemble was so fierce, Google built their own search tool for photos - Google Images.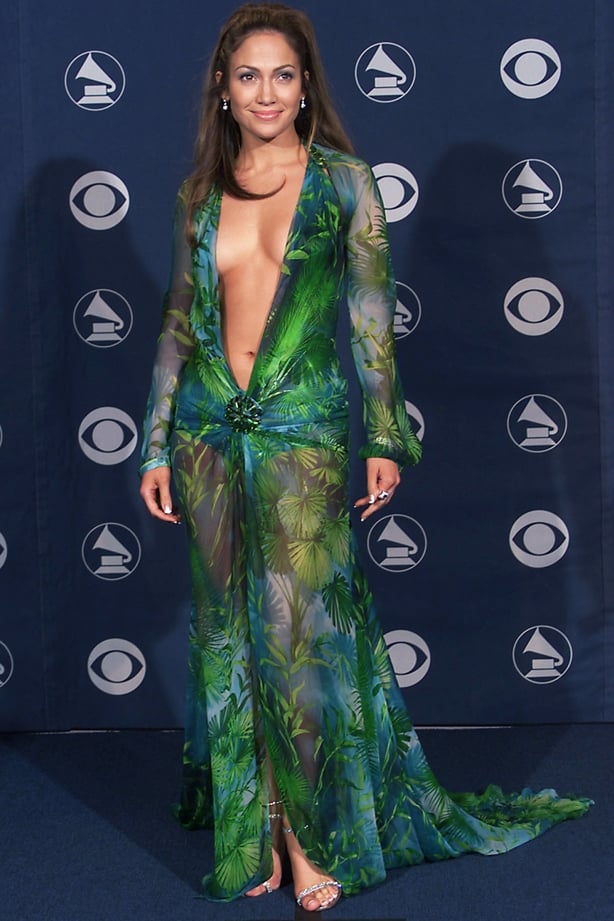 J.Lo stopped traffic again when she strutted her stuff down the Versace Spring Summer 2020 runway show last year.
Now, Versace has put a version of the iconic dress on sale for no less than €5,500 and while that's an eye-wateringly steep price for most, hundreds have already signed up to the wait-list.
The Jungle Print Silk-Chiffon Dress is almost identical to the original, with a luxe draped shape, daring plunge neckline, billowing sleeves, ruching at the hips and the scandalous high slit to the front. Making it slightly more wearable, they've added an aqua colour slip underneath.
Another version is closer to the revised 2020 version seen at Milan Fashion Week - with no sleeves, bold cut-outs on the waist and in a more vivid green hue - is available for close to £7,000.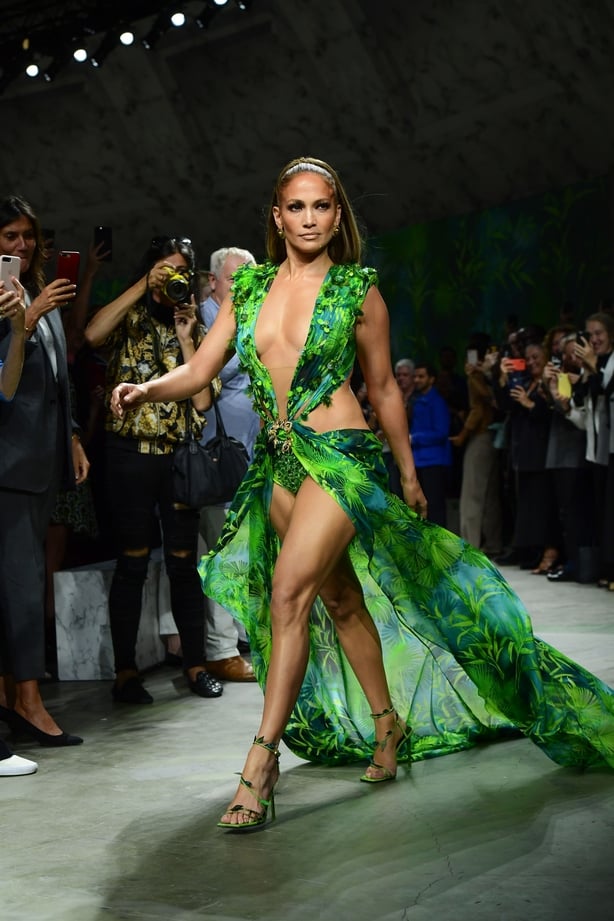 Moda Operandi, the luxury fashion online site, has already sold out of most sizes, while sites like Net-A-Porter and BrownsFashion.com have been fielding requests from interested buyers.
Ida Petersson, womenswear buying director at BrownsFashion.com, spoke to the Telegraph about the demand, saying "As soon as Jennifer Lopez hit the runway wearing that epic dress, myself and the team had texts arriving [from VIP customers who wanted to pre-order it]".
"That's the power of Instagram. The waiting list for this dress is insane, we now have four times as many people down on the list as we bought stock for."
She did concede, however, that this is highly unusual: "Demand is normally limited to a smaller customer base when we're talking about something at this price point."