If the Oscars ceremony is the centerpiece of the awards show table, then the Grammys are the funky dessert, with stars experimenting with their looks.
While it's usually the women we turn to for our dose of glamour, in recent years the boys have come into their own, dabbling in everything from rainbow-hued suits and harnesses, to full-length gowns and more jewels than Gaga would wear.
Coming in bright (in every sense) and early was Lil Nas X, rocking a hot pink Versace suit that referenced everything that made the fashion house sexy and subversive.
Featuring a pink mesh top with a pink buckled harness, pink cropped jacket and matching trousers, with intricate gold detailing all over, his look was truly showstopping. His key accessory though? A matching pink cowboy hat.
Diplo also donned a cowboy hat, and added some flair to his black suit with fringe sleeves and cowboy-style boots.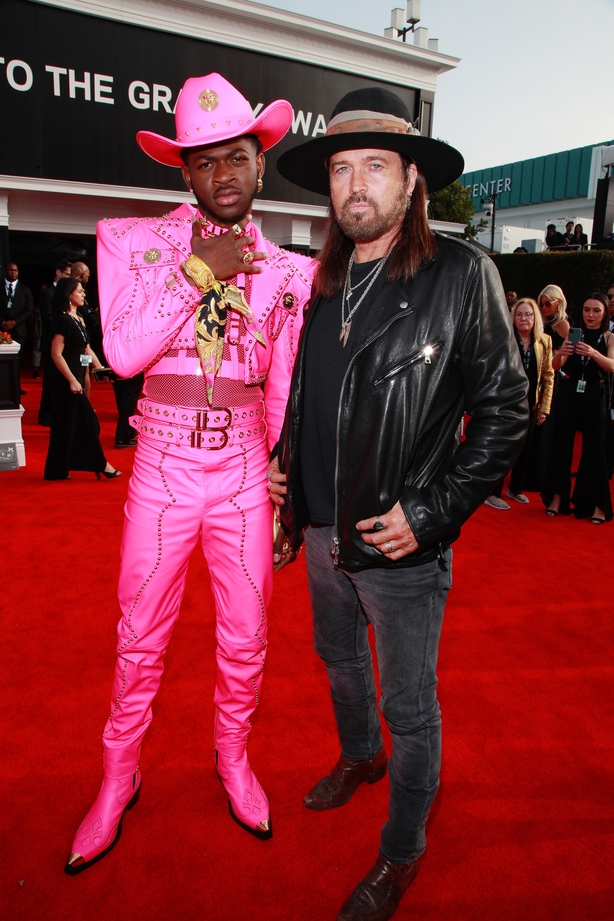 Perennial style icon Billy Porter served up another jaw-dropping look, wearing a shimmering teal jumpsuit by BAJA EAST with cascading crystal embellishments on the leg and a matching cropped jacket.
Proving that hats are, indeed, the thing to be seen in on the red carpet this year, he finished off his look with a matching wide-brimmed hat by Sarah Sokol Millinery with dangling strings of crystals covering his face.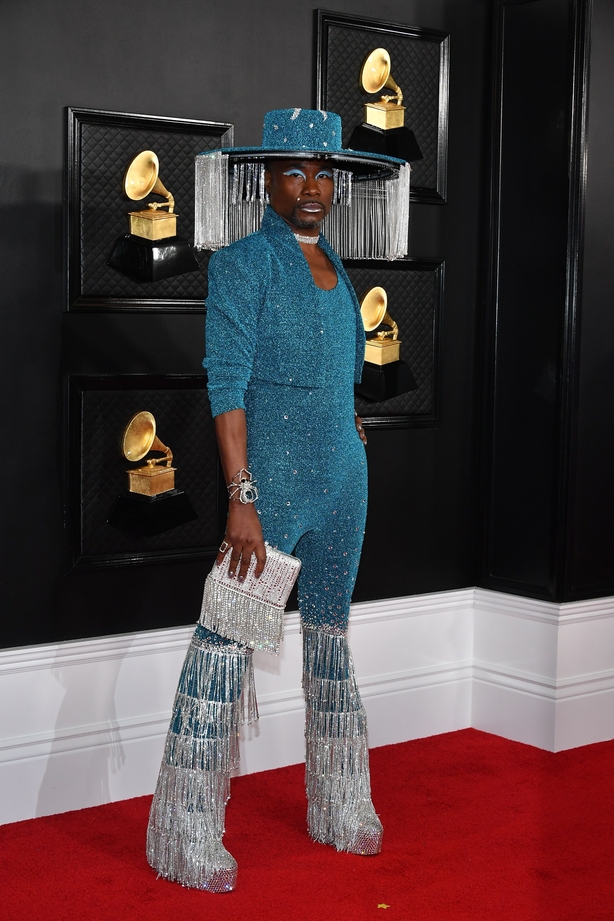 Rapper Guapdad 4000 took a leaf from Solange's fashion book by pairing his grey suit with a shimmering grey durag that trailed behind him like a train, while John Legend arrived in a striking grey suit with an asymmetric pleated blazer.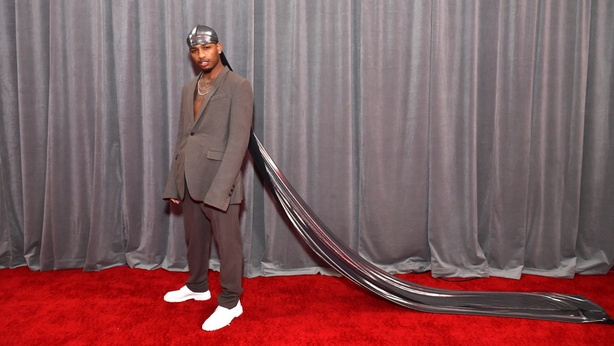 Singer James Blake arrived in a moody look, layering a long blazer over flowing chiffon trousers, both featuring an abstract pattern in blue and cream, while Finneas O'Connell - Billie Eilish's brother, co-writer and producer - wore a striking floral blazer over black tuxedo trousers.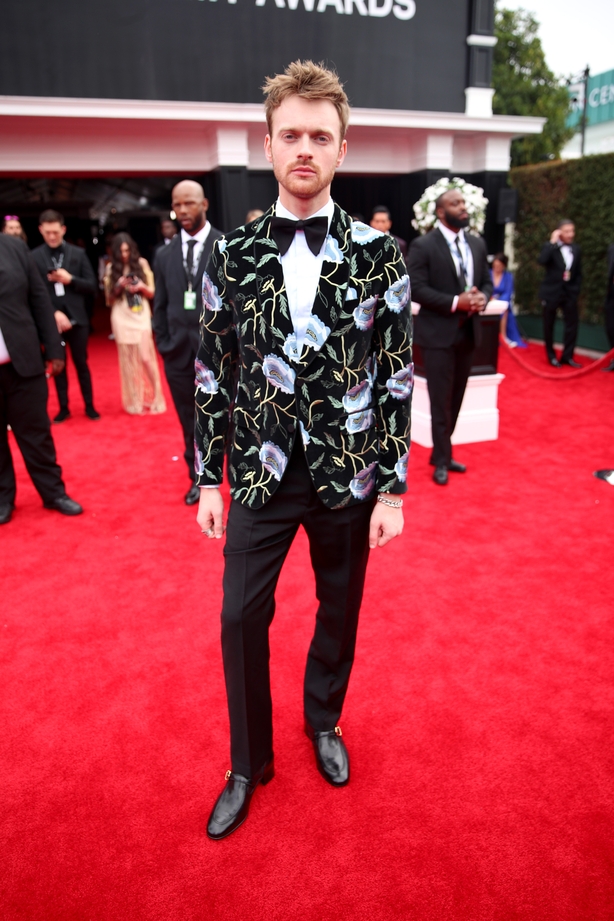 Especially noteworthy was Tyler, the Creator's outfit: a baby pink bell boy's uniform with white lace-up shoes and a matching pink suitcase.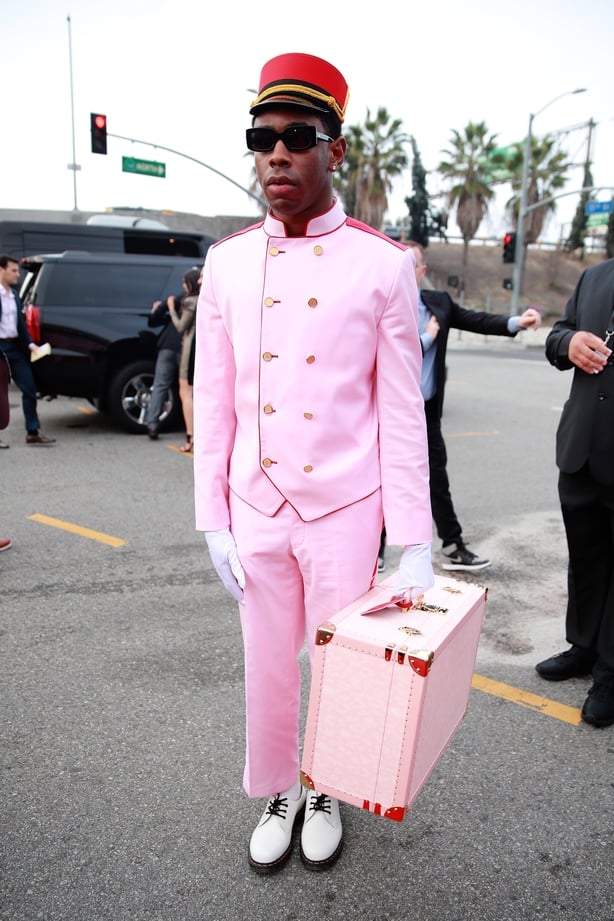 But truly, it was the Everyman among these dazzling gems that stole our hearts. Someone to put the spectacle of the Grammys into perspective for us, who seemed to say, "Hey, I'm at the Grammys! Gas!" Someone to bring the Grammy's back down to earth.
That man was Lewis Capaldi.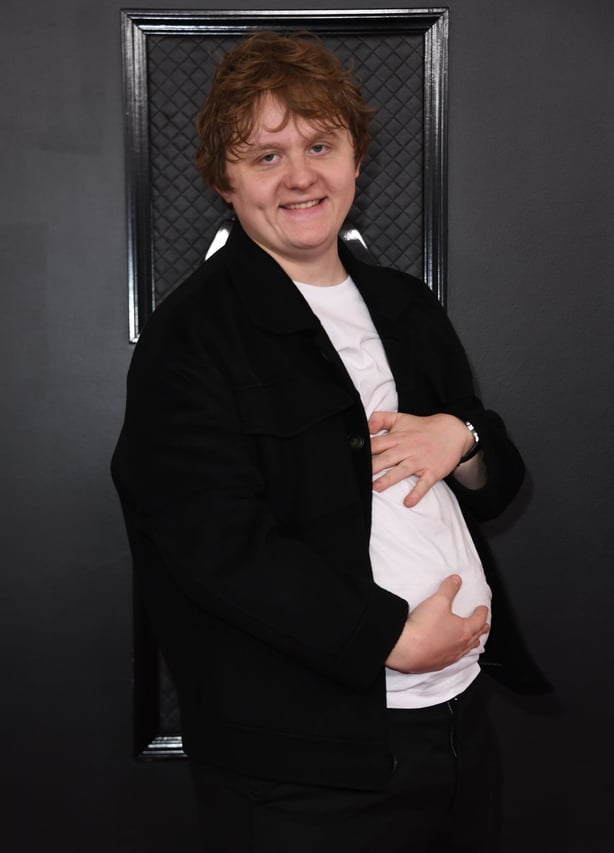 A hero.