Every Sunday, we sit down with Stylist Fiona Fagan to find out what Dancing with the Stars hosts Jennifer Zamparelli and Nicky Byrne are wearing on the dancefloor and, more importantly, where we can get the looks for ourselves.
Styled by Fiona Fagan, Jennifer stepped out in a glamorous black and white sequin dress by Self-Portrait from Harvey Nichols in Dundrum and glitzy red-bottomed Planetava shoes from Christian Louboutins.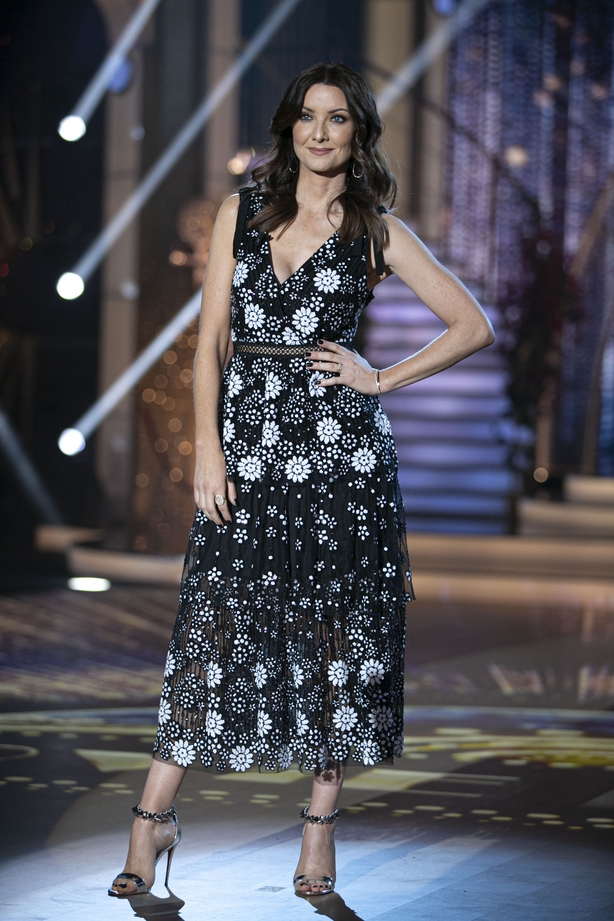 The Planetava shoes are covered in silver Specchio leather and have straps made from jewel bracelets with mineral spikes inspired from rock crystals. Having worn them last week, we can tell these will be favourites for the stunning host. 
Taking inspiration from Movie Week this week, Fiona wanted something romantic, feminine and classically beautiful. "It's a bit girly, it's a bit feminine, and we went with a feminine wave with her hair and feminine makeup", she told RTÉ LifeStyle.
"The dress is kind of long and luxurious so we wanted to wear it for this week. We have certain things that we know it's going to go on that show, it's going to go on that show."
Completing the look were some dangling earrings, and a sparkling knuckle-duster of a ring that would have Michael Carruther shaking, all by Loulerie Jewellery.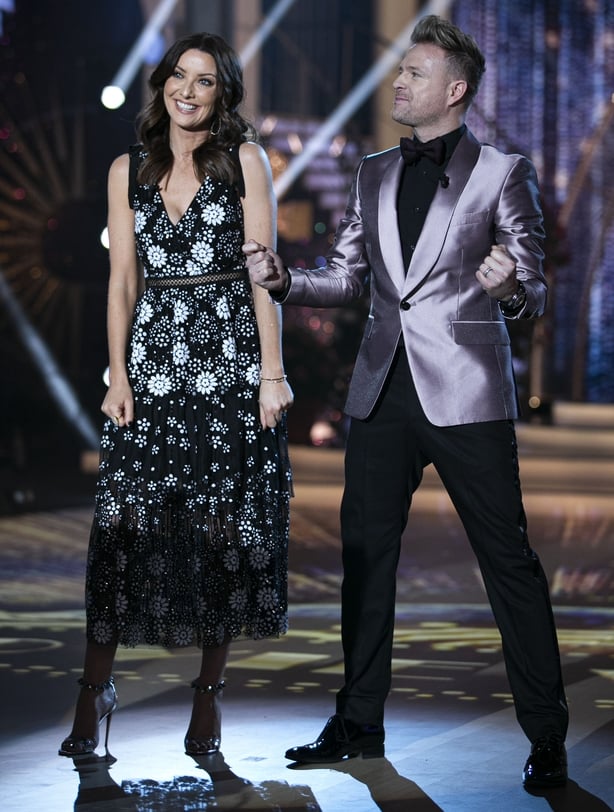 Proving that you don't need to break the bank to look every inch the movie star, Nicky stunned in a high street look, with a dazzling pink shimmering blazer over black Zara tuxedo trousers and a crisp black shirt.
Adding a touch of glamour, Fiona popped on a Tom Ford bowtie to pull the outfit together. 
Dancing with the Stars continues on Sunday at 6:30pm on RTÉ One. Catch up on RTÉ Player.