Every Sunday, we find out what Dancing with the Stars hosts Jennifer Zamparelli and Nicky Byrne are wearing on the dancefloor and, more importantly, where we can get the looks for ourselves.
Jen Z and Nicky B rolled out the red carpet for the ladies last night, as the second live show of Dancing with the Stars aired on RTÉ One. All six celebrity female dancers made their solo debut on the dance floor tonight for a striking second live show. Watch it back on RTÉ Player.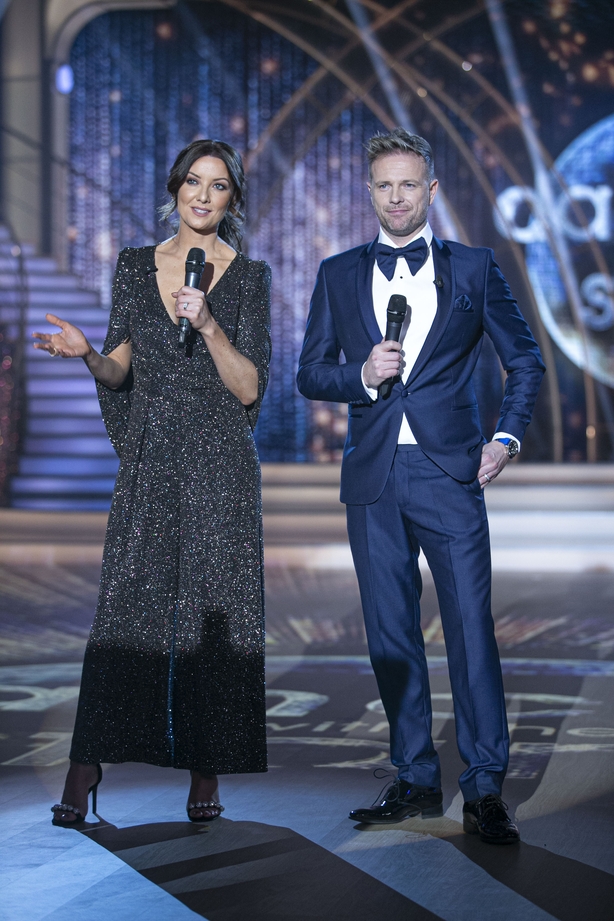 This year, the two hosts have a brand new stylist to keep them looking fabulous and fierce. Dublin woman Fiona Fagan is a fashion stylist and brand consultant - who herself is a former dancer.
Jen's show-stopping jumpsuit is from Talbot Runhof, a high-end clothing brand based in Munich, Germany. The sparkling jumpsuit is made from a stretch jersey material and features an unusual infinity sleeve with reinforced shoulders.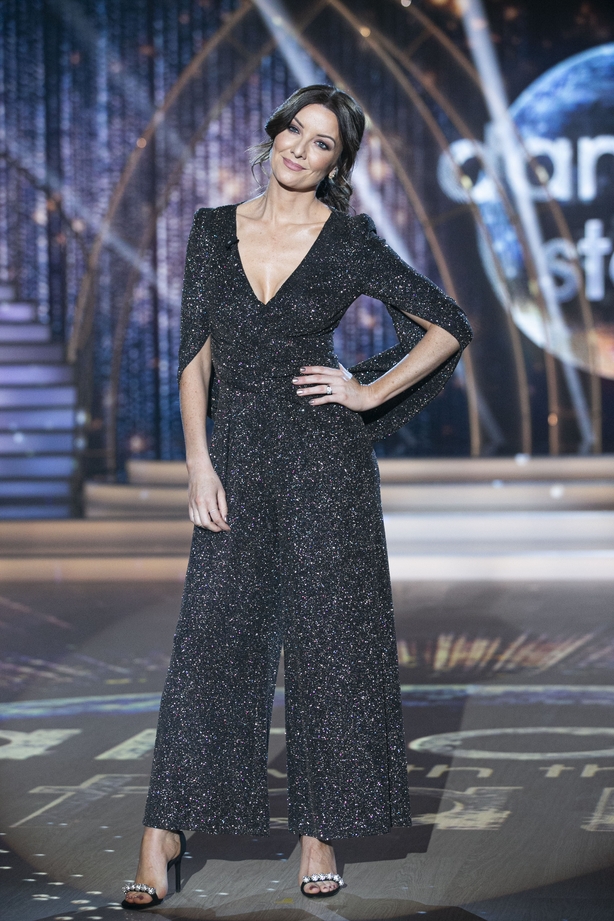 The jumpsuit comes in at €998 on the Talbot Runhof website but, according to Fiona, Irish shoppers can find it exclusively in Harvey Nichols.
To complete the look, Jen had her make-up applied by Paula Callan, her hair styled by Sian Sharkey and she wore some gorgeous curated earpieces by Maria Tash.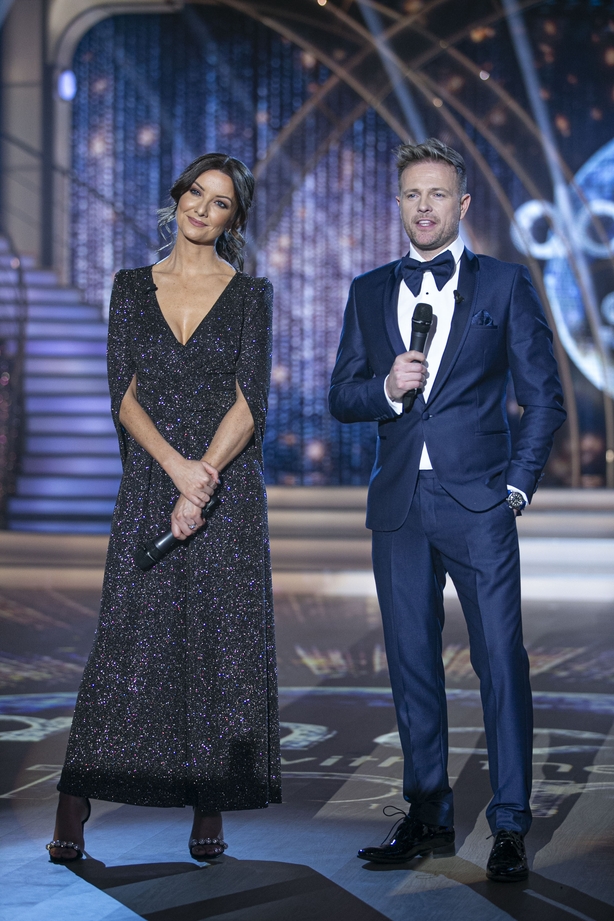 Elsewhere on the dancefloor, Westlife star Nicky Byrne looked as dapper as ever in a blue tuxedo from Benetti Menswear while the always fabulous Judge Jules blinded the audience in his most colourful ensemble yet - and that's saying something.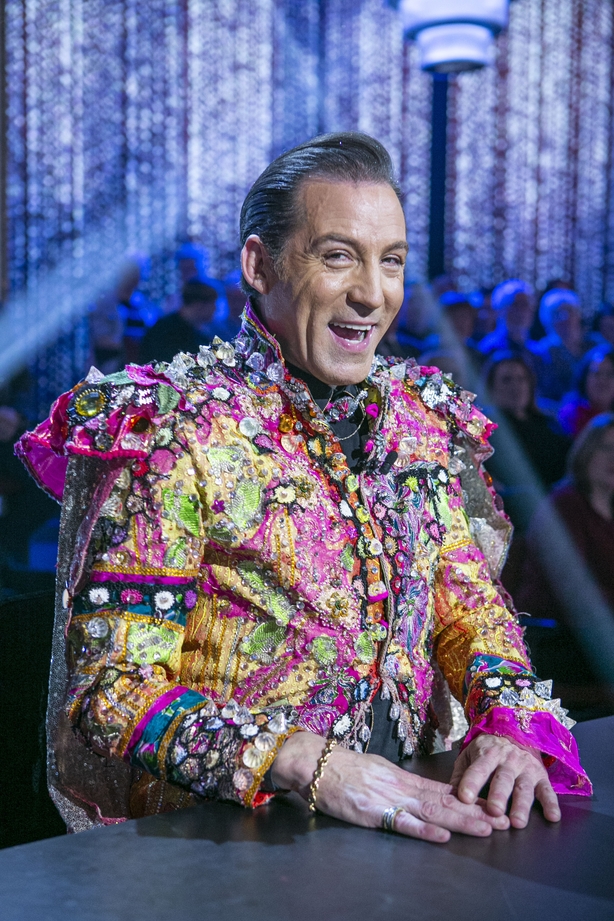 Judge Jules wore a multi-coloured number inspired by Sergeant Pepper... and perhaps a Brunch ice cream? Designed by the talented Claire Garvey, the outfit was one for the books.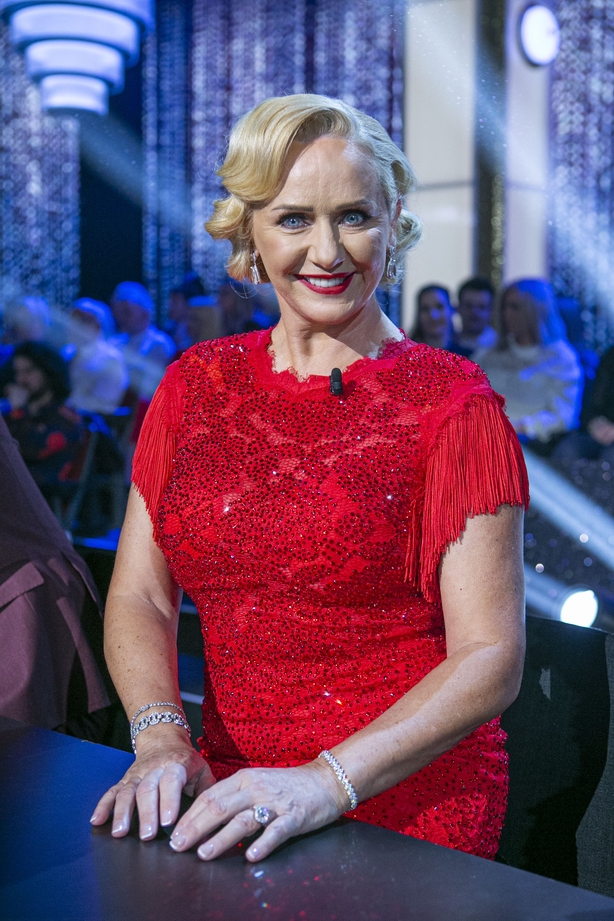 Judge Loraine Barry brought some old Hollywood glamour to the stage wearing a beautiful red dress with sequin detailing and fringe shoulders while Judge Brian Redmond looked sharp in a three-piece suit from Collar and Cuff, an Irish shop based in Glasnevin.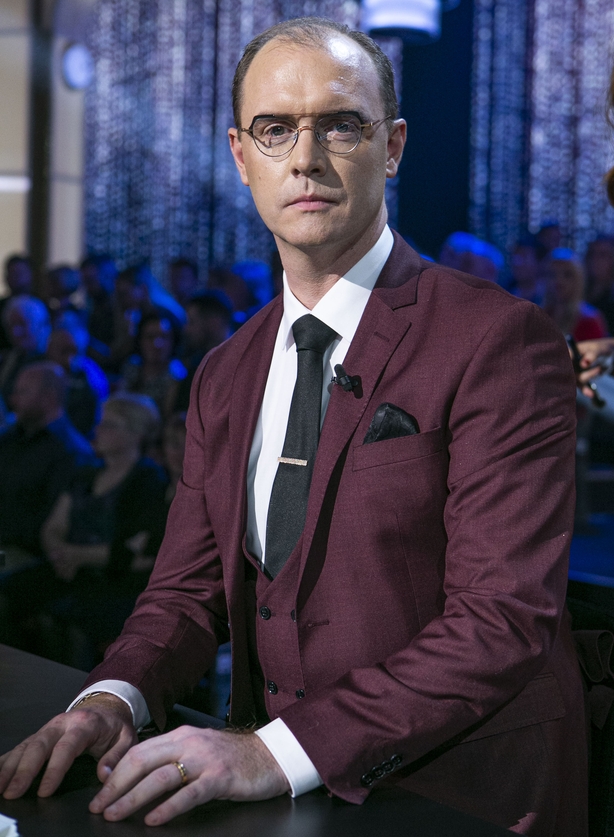 Dancing with the Stars continues on Sunday, January 19th, on RTÉ One.