Recently, the Duchess of Cambridge has been embracing culottes – and fashion fans are thrilled.
While Kate usually favours typically feminine dresses, we love it when she opts for something a little bit more tailored and fashion forward, and an appearance at the Natural History Museum, London, was a prime example.
The mum-of-three chose a pair of green Jigsaw culottes teamed with a scallop neck Warehouse knit, quilted Chanel bag and heeled court shoes, all in burgundy.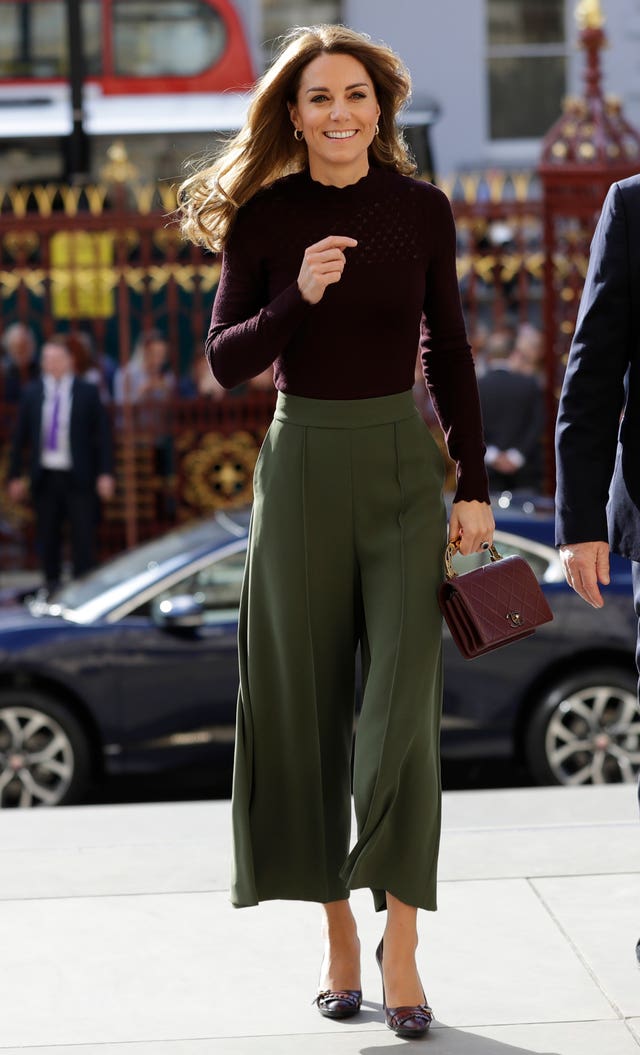 The muted block colours were suitably autumnal and the combination of snug-fitting top with swishy culottes made for a beautiful silhouette.
These particular Warehouse culottes are now sold out, but there are plenty of other stylish options on the high street, along with high-necked knitwear so you can steal the royal's style.
So, how do you do culottes like a Duchess? Structured styles in a longer length are best, with a slim-fit knit in a contrasting or tonal colour tucked in.
As for shoes, court heels like Kate's are ideal for their leg-lengthening effects (especially if you're worried about feeling a bit drowned by a loose cropped trouser) but trainers work well for a more casual look as long as they're low rise – high tops and boots can look a bit too chunky.
Ready to shop the look? Here are three culotte combos we love…
1. Monsoon Tony Turtle Neck Top, £22 (approx €25); Carrie Smart Culottes, £39 (approx €45)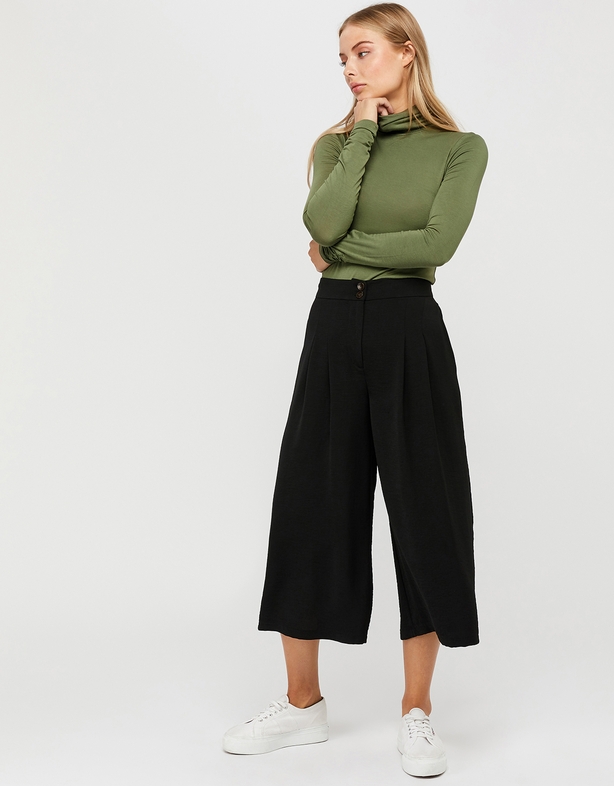 2. River Island Beige Long Sleeve High Neck Rib Knitted Top, €35; Khaki Belted Culottes, €26 (were €60)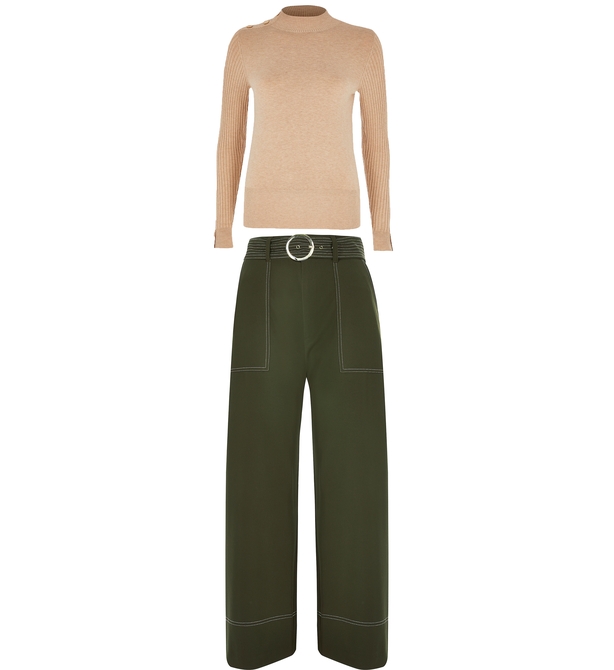 3. Roman Black Polo Neck Long Sleeve Top, €23; Amber Culotte Trousers With Pockets, €26 (were €39)