It's not often that we go to the opera, but next time we do, we'll be taking style cues from Laura Whitmore.
The presenter and fierce fashion lover managed to almost upstage an entire theatrical troupe, not to mention a host of other famous faces, as she stepped out on the town to attend the opening night of Orpheus and Eurydice.
The stylish event, held for press and public personalities, took place last night at the London Coliseum, and was a stylish affair through and through. But if you thought out Laura would go down the typical formal route - midi dress, tasteful shoes, a smattering of glittering jewels here and there - you thought wrong.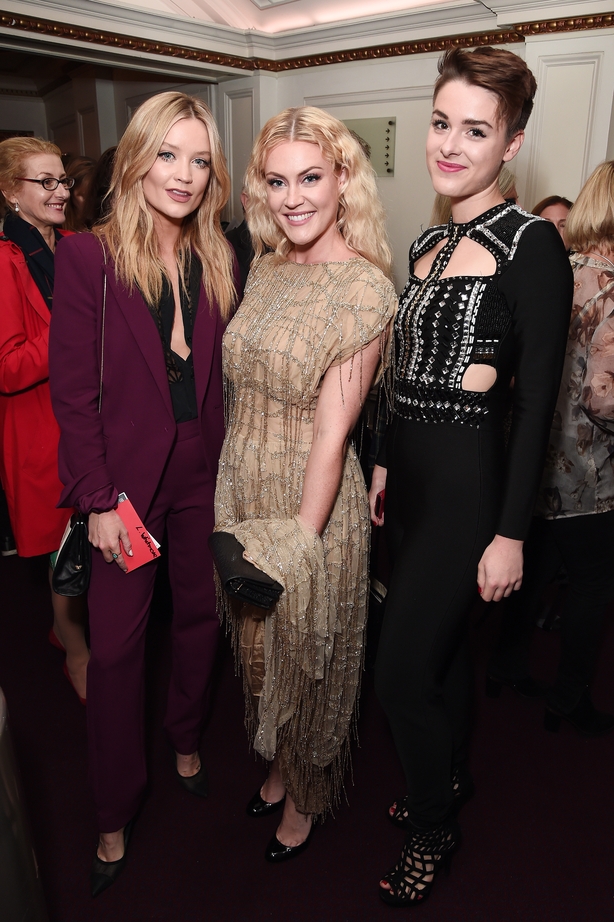 Stepping out in a bang-on-trend plum suit by Amanda Wakeley, Whitmore looked every inch the starlet. Showcasing her fondness for more masculine shapes and sleek tailoring, the suit featured a single-breasted blazer (€685) and straight-legged trousers (€455).
Never one to shy away from something a little more daring, Whitmore paired the suit with a black sheer blouse with a spiderweb pattern, and with the top few buttons left undone. The sheer motif was continued in her shoes, black court stilettos with slightly sheer paneling on the toes.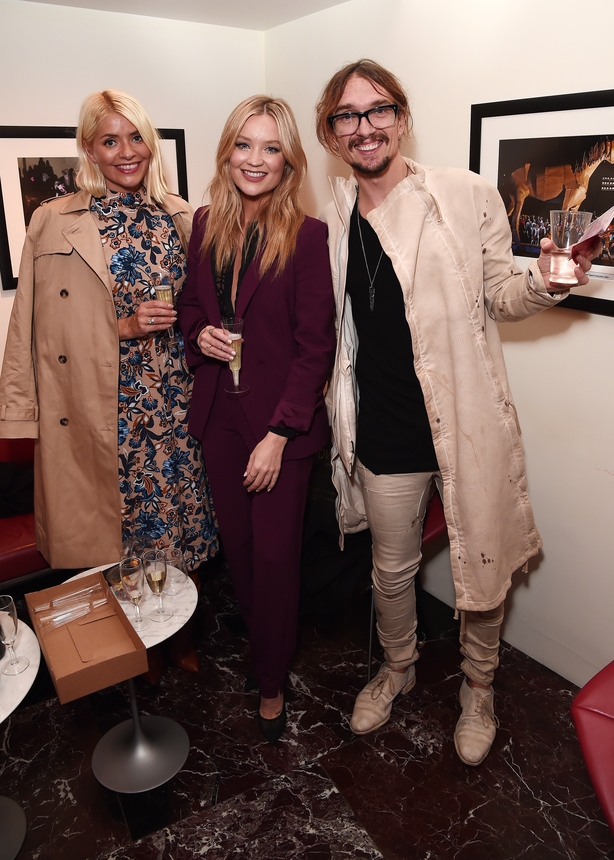 Finishing her look with a dramatic black overcoat slung over her shoulders and a whimsical handbag with a modernist-inspired face on it, Laura looked like she stepped out of a 1930's cocktail bar in Paris - the only vibe we're going for.
With just a touch of eyeliner, rosy blush and a muted soft mauve lipstick, Laura looked elegant and fresh while out on the town.
Also at the event was Holly Willoughby, who showcased her typical feminine style in a dress from her Marks & Spencer collection, which costs €60, and a pair of statement boots.
Looking elegant in the pale pink midi dress, emblazoned with swirling patterns in navy blue and rich terracotta, Willoughby paired the charming number with a pair of scarlet knee-high boots, accenting the richer colours in the dress. With flowing sleeves, a cinched waist and a midi length, the dress was a modern take on 70's glam.
Paired with her chic trench coat, Holly looked like a true English rose.