So, no one told us Jennifer Aniston was going to stay so youthful for so long, but we're here for it.
The Friends actress has long been seen as a style icon, with the hairstyle she made famous during her time on the show - a voluminous layered shaggy 'do called "the Rachel" - dominating trends then and living on as a fashion touchstone now.
More than anything, however, she's been celebrated for her youthful looks - and now, having turned 50 earlier this year - the star is opening up about getting older.
In her cover story with InStyle magazine, for which she's featured on five special edition covers, she spoke candidly about growing older and how reaching that milestone on 11th February affected her.
"Fifty was the first time I thought, 'Well, that number,'" the actress told the magazine. "I don't know what it is because I don't feel any different. Things aren't shutting down in any way.
"I feel physically incredible," Aniston added. "So it's weird that it's all of a sudden getting telegraphed in a way that's like, 'You look amazing for your age.' I think we need to establish some etiquette around that dialogue and verbiage."
Her comments tie-in with her latest starring role in Apple TV+'s The Morning Show, in which she plays Alex Levy, the co-host of a television news show who battles ageism, sexism and the specter of self-doubt as she progresses in her career.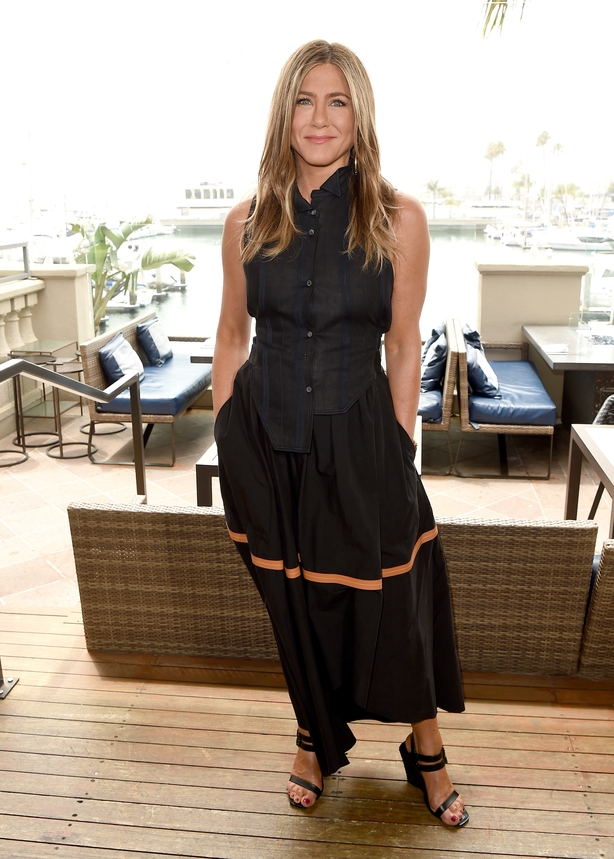 She says that if anything has come with age, it's a sense of power.
"Women were never allowed to have power," she says. "Power feels sexy to me today, as does women's intelligence and how capable and creative they are."
Relaxed as her attitude to growing older may be, there's one caveat to this acceptance: "I'm not gonna lie – I don't want grey hair."
"I am all about living to whatever age I'm supposed to," she said. "As long as I'm thriving."