Updating your wardrobe for summer can be a daunting task. Winter wear is all about trusty, 'safe' tones like black, camel and grey. But warmer weather means bold shades and bright hues which can be difficult to navigate.
Most of us have experienced that moment of slipping on something that looks vibrant and alluring on the rack only to find it completely washes you out or draws attention to the dark circles under your eyes. It's enough to make you want to hide out in all-black, all summer.
Colours, when selected correctly, can have a highly flattering impact on your complexion. They can make your skin glow and even take years off your appearance. But how do you get it right and nail the shade for you? We spoke to The Today Show stylist Orla Diffily for her top tips on embracing colour and finding your hero hue.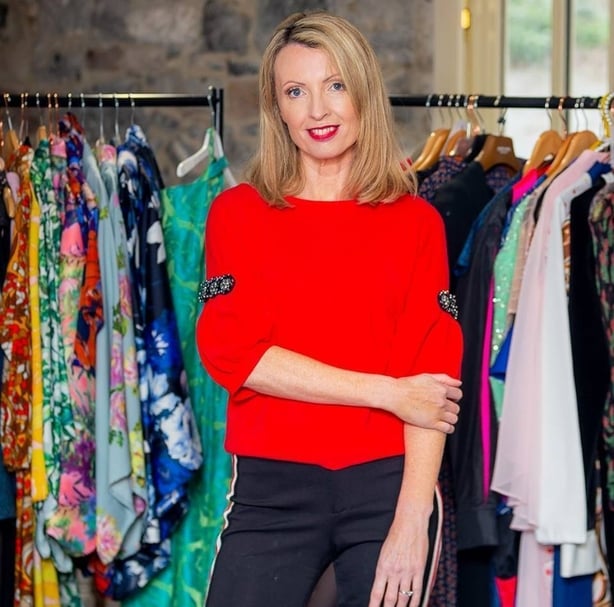 Is there a universally flattering colour for everyone?
'Unfortunately not. What colours really suit you depends on your skin tone, hair colour and age,' she said.
'When you are wearing a colour that suits you it has the power to lift your complexion by reflecting flattering light onto your face making you look younger and define (or minimise) your body shape making you look slimmer. So it is certainly worthwhile spending some time to work out what colours suit you but bear in mind these are not always the colours or shades that are in fashion.'
Orla explains that while there are many different colours with multiple shades, all colours are generally divided into two main categories -- warm and cool.
Shades with more blue in them are 'cool' while 'warm' colours contain more yellow tones.
'You need to start by determining your own skin tone - are you cool or warm and then factor in your hair colour and your age. This makes it much easier to build a wardrobe of colours that you will wear for years to come,' she says.
As a general rule, people with warm tones look best in warm colours and vice versa.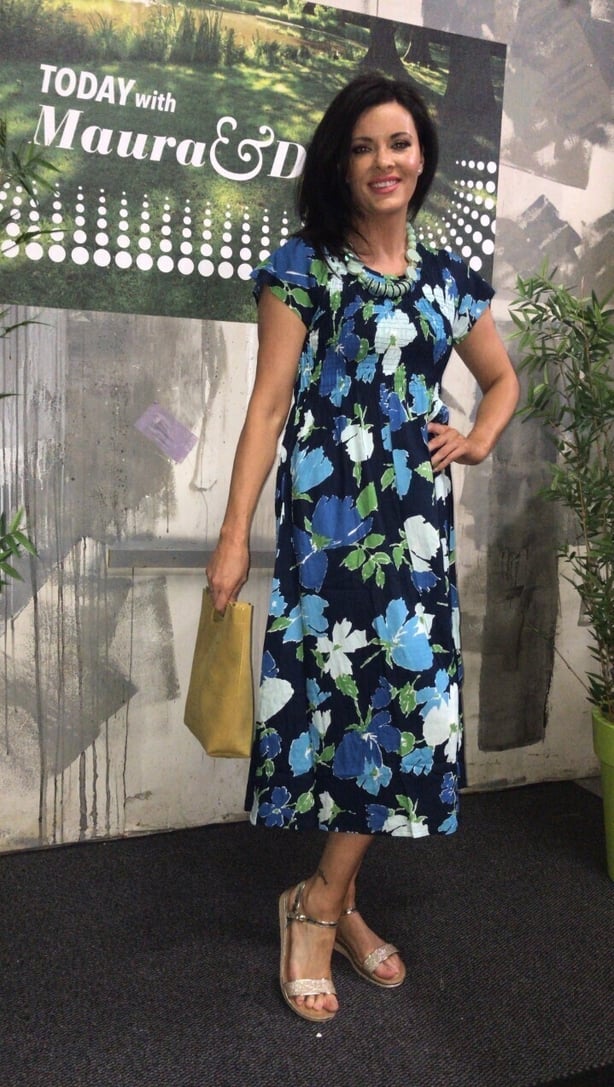 What's the one colour people with a traditionally Irish complexion should steer clear of?
'A vibrant yellow, followed by lime green,' says Orla.
What colours work best with Irish skin tones?
'It depends if you are a cool or warm skin tone but in general there is a shade of blue for everyone - that's why it is the nation's favourite colour!'
'Red is also a great colour on Irish skin and again there is a shade of red for every skin tone from dramatic blue reds which suit cooler complexions to pink and coral reds for warmer skin tones.'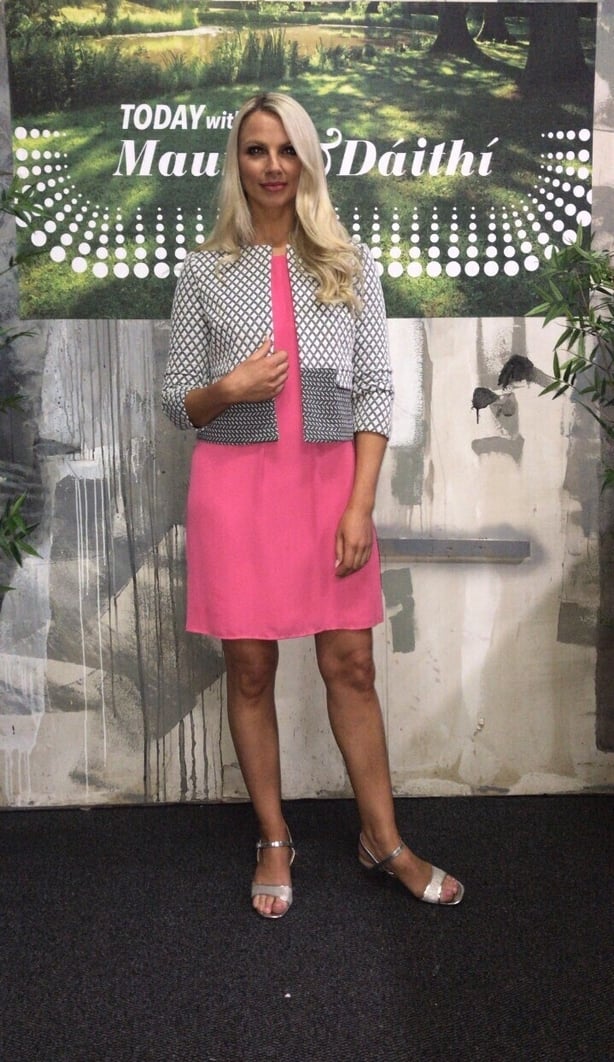 What colours work best with olive skin tones?
Orla says darker colours work best for olive skin and suggests navy and midnight blues, scarlett reds and mid tone pinks.
'In general, avoid light pastels and greens but if you simply must wear them put on some tan!'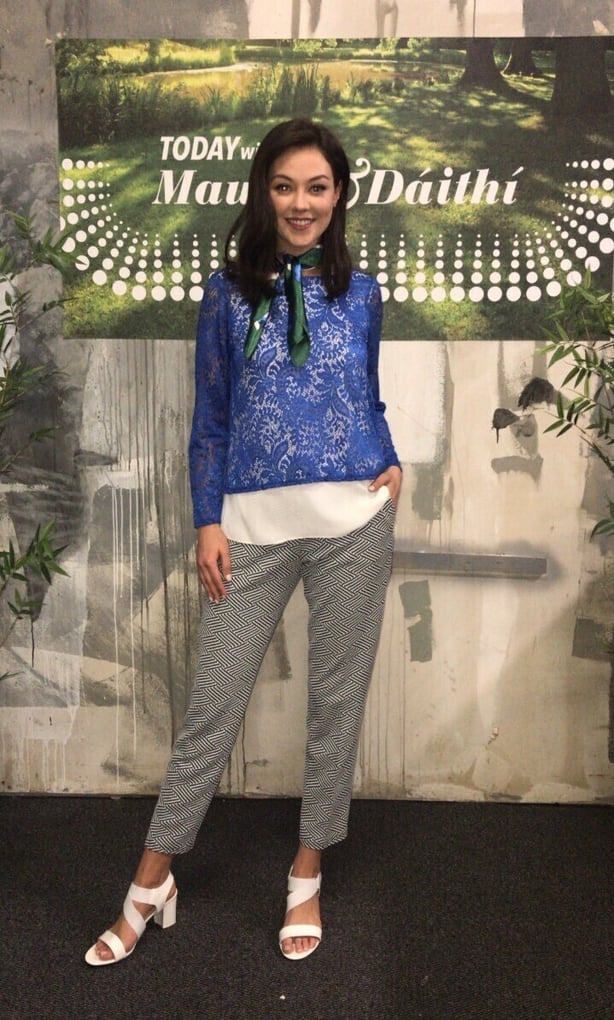 What is the number one tip you'd give if someone who is trying out new colours?
'If you are unsure wear stronger more vibrant colours away from your face and then softer neutrals closer to your face,' Orla advises.
'Start with accessories such as a scarf and if you find the tones suit you, then buy a jumper or jacket in that shade. For example, if you want to wear hot pink, invest in a printed scarf with hot pink hues first. Does it suit you? If so, you can then confidently buy the dress in the knowledge that you like the colour and more importantly the colour likes you.'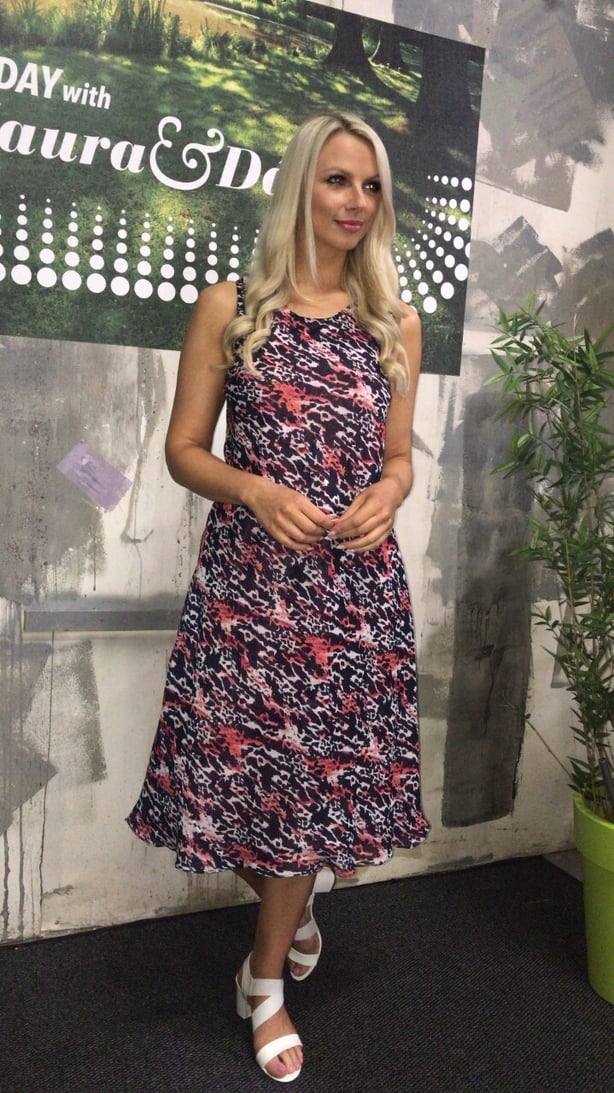 What colours make you look younger?
'Creams, off whites, tans and golds reflect light onto the face and make us look younger. Dusky pinks and pale lilacs can also work wonders in turning back the clock,' Orla says.
Colours to avoid for aging include blacks and greys which can throw shadows on the face and make you look older.
'If you simply love black, then consider pairing with a scarf, statement necklace or a faux collar for a pop of colour,' she says.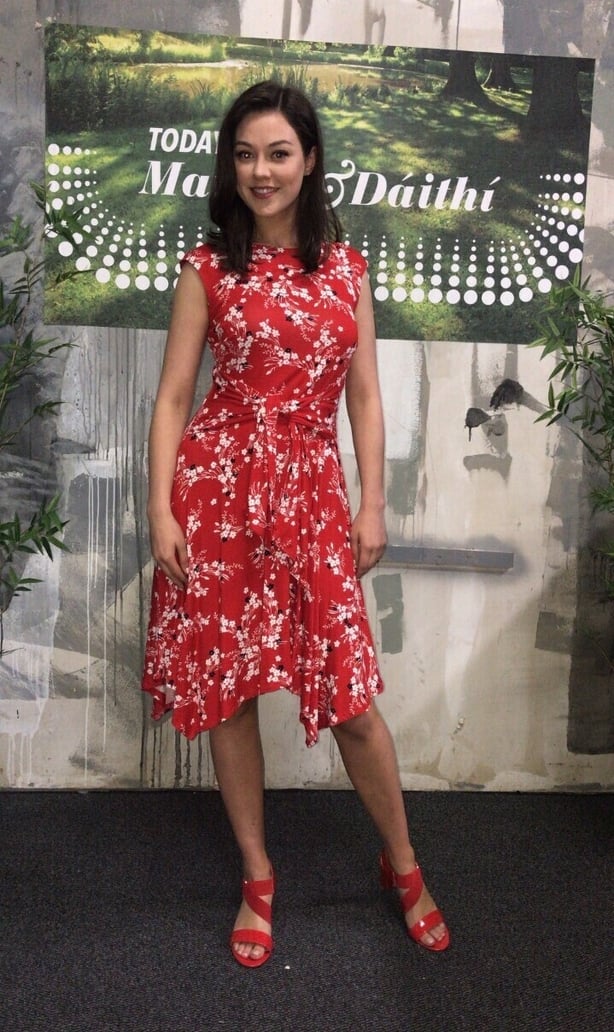 Orla's quick guide to colour:
You have: Pale skin and dark hair
Select soft colours such as rose pinks, corals, lavender, powder blues, teals and off whites - and avoid dramatic colours.
You have: Light hair and pale skin
Seek out hues of colours that gently contrast with your skin tone and avoid colours that wash you out so by and large this means avoid pastels (or wear a good fake tan or bronzer). Mid and deeper shades are your best option.
You have: Dark skin and dark hair
Wear dramatic colours such as yellow, hot pinks, cobalt blues and neon . Colour blocking and colour clashing also work really well.
You have: Light hair and olive skin
Olive skin normally tans very well in the sun so in the summer you can wear a wide spectrum of colours but as your skin has yellow or green undertones avoid wearing colours too close to your own skin tone. So stay away from greens and yellows and wear mid tones of pinks, red, blues. Off whites also work really well.
To shop these looks or for more summer style inspiration visit www.paco.ie.