When Liz Dwyer was offered a "boob jab" - a rapid breast enhancement procedure involving injections of filler straight into the breast - she thought she'd give it a go. Sure, she was a veteran of beauty treatments, having tried and tested all manner of cosmetic procedures in her time as Beauty Editor of Image Magazine, so where was the harm?
Gung-ho as she was, her body was decidedly less so, rejecting the filler and capsulating it in "golf ball" sized lumps in her breast. A trip to the Breast Clinic in St Vincent's Hospital resulted in Dwyer being used as a case study of someone who "did something really stupid", for a group of medical students.
"I'm coming to this with the point of view that I've f***ed up, as well. You have to be so careful, and how do you know?"
Dwyer, a journalist focusing on beauty and women's lifestyle for 18 years, has been a "human guinea pig" for the Irish nation in this sense, testing the latest and most faddish beauty procedures on the market for years in her column, including butt lifts, laser treatments, CoolSculpting fat reduction and the PRP "vampire facials" that Kim Kardashian was once said to swear by.
Future Beauty
Now, she is partnering with her sister Nikki to launch Future Beauty, an expo show for consumer-orientated aesthetic and clinical beauty, and the first event of its kind in the world.
"Just as in makeup and skincare there's a lot of fads in this arena but the difference is if you buy a bad cream or bad makeup that doesn't work, but just put it aside", she explains. "It might give you a bit of a rash or some spots but if you do something wrong in this area, the stakes are way higher."
The show, which takes place in Dublin's RDS on September 7th-8th, takes many of its cue from The Doctors, the hit television talk show which features doctors and medical professionals hashing out common health concerns. It's a revolutionary event in the sphere, driven by what Dwyer sees as a boom in the market and a lack of trustworthy information about procedures.
"The cosmetic industry is blowing up, and so is everybody's lips," Dwyer laughs.
Certainly, Ireland is uniquely suited for such a boom in cosmetic procedures. Allergan, the pharmaceutical giant that produces Botox and the popular dermal filler Juvéderm, has four branches in Ireland, with its largest global branch established in Westport in 1977. More than this, a 2017 study out of Cork University Hospital found that Ireland was the global leader for online searches for lip filler, and the third for Botox searches.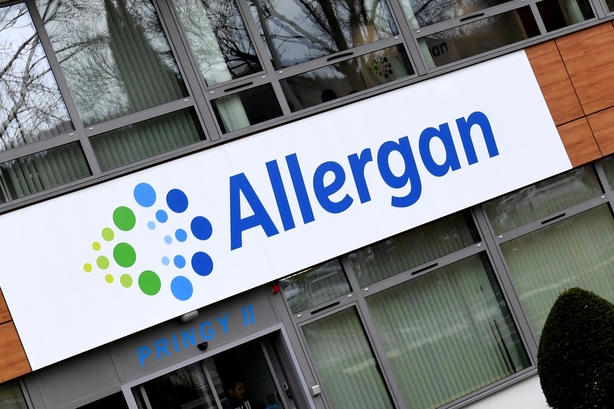 Despite this, Dwyer says, "there's nowhere to go to find out information properly, good honest information". Steep consultation fees and waiting lists eliminate many potential customers from exploring their options fully, as costs can range from €180 to €300 and waiting lists are persistently growing. The environment of a consultation will also dissuade some customers, with some doctors or practitioners "upselling" you on treatments or products.
Perhaps most insidious, however, is the niggling doctor-patient divide that still seems to dominate Irish people's interactions with medicine. "People are afraid to question doctors, but it's your face, it's your skin, it's your body, it's your money", Dwyer says.
"I'm not saying you can't trust medical practitioners, I just think people need to do their research more."
Enter: Future Beauty.
Doctor shopping
At the ambitious event, panel discussions on topics such as "What are tweakments?" and "Let's get real about the post-baby body" will take place on a round table, with a range of well-regarded specialists, surgeons, consultants and medical professionals lifting the veil on procedures we only think we know about, as well as a range of ones we know nothing about.
These very experts will be available at stands for informal chats and questions, while you can get to grips with fat reduction with a five-minute taster of fat blasting treatments or "frotox", cryotherapy used to reduce fine lines and wrinkles.
Designed to overcome many of the obstacles to truthful and honest information about cosmetic procedures, the event allows women an opportunity to explore their options with the all-access-granted freedom of a beauty journalist.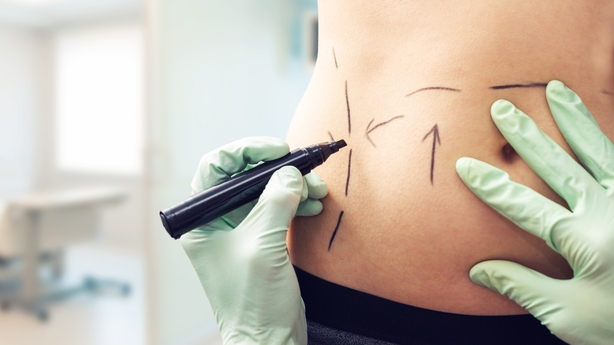 As Dwyer put it: "Where can you go doctor shopping?"
Just as the appetite for aesthetic treatments is amplified by social media and the development of the "Instagram face" - precise, arched eyebrows; full lips; high cheekbones; flawless skin - regulation in Ireland for the safe provision of these treatments has greatly lagged behind.
While Irish law states that Botox must be administered by a doctor, many practitioners selling fillers are not properly qualified to do so, leading to a high amount of botched jobs. A person can do a cheap training course in the UK and start their own business offering fillers that are either watered down Botox or potentially dangerous products brought in from China and not approved by the FDA - the US's Food and Drug Administration.
"Women are going in [to clinics] now asking for fillers and whatever else and they don't know what they're putting into their bodies", Dwyer says. Worse, the antidote for botched filler, hyalase, can only be administered by a doctor.
"The only way it's going to be reigned in is through the consumers. The consumers need to understand what the hell they're getting themselves in for."
When it comes to cosmetic work as a whole, Dwyer is entirely enthusiastic about it. "I have to say, I'm all for it", she says. "I totally believe it all works, but you have to be really careful with where you're going, what you're doing, and the only way you're going to do that is by educating yourself."
Central for Dwyer is the point that cosmetic work as we know it is only the tip of the iceberg. Far from just facelifts and tummy tucks, cosmetic procedures have been developed to address a range of medical concerns, from varicose veins to prolapsed wombs.
Tweakments
Crucially, Dwyer knows that the appetite for non-aesthetic treatments is rife. When planning their event, the sisters sent out surveys asking people what they wanted information on. Of the 600 that came back, "number one was tweakments" - while the interpretation of tweakments might differ among different people, Dwyer defines them as Botox and filler, etc - "second was under eye area, third was necks, fourth was gynecological".
"The future of beauty is no longer cosmetics", she says. "Skincare and beauty as we know it, ie going into a salon for a facial, they are in my mind beauty regimes of the past."
In tandem with this surge in sophisticated technology and medical innovation is a normalisation of cosmetic work as good grooming. This, no doubt, is due in a large part to celebrity culture, and particularly the Kardashians, who have straddled the line between owning the role cosmetic work plays in their lives and denying it.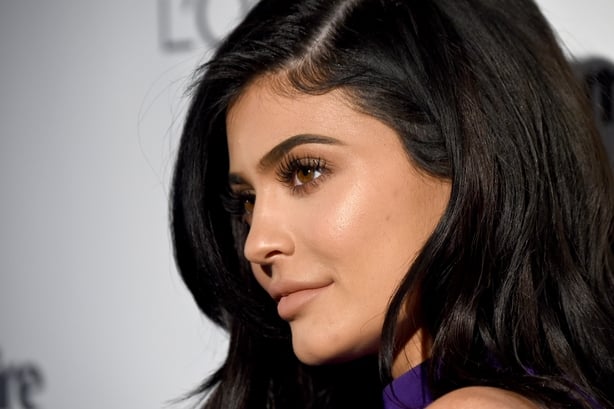 Society itself is still somewhat in denial about plastic surgery in all its forms. Consider when the Internet collectively lost its mind over Paul Rudd's youthful good looks at 50, with more people willing to joke that he is a vampire than admit he might be getting a little freshening up between superhero movies.
Admittedly, the treatments are becoming harder to spot. Procedures such as the facelift, which is burned into the minds of many as the literal face of cosmetic work gone too far, have evolved with more sophisticated technology, taking a highly invasive, less effective surgery and using threads to gently lift the skin in about as long as it would take you to have lunch, Dwyer explains.
"Every time I look at J-Lo I think, 'I bet she has about 500 of them in her.'"
Aesthetic treatments are aspirational by their nature, giving those of us with the money, time and opportunities the chance to tweak our bodies into our ideal selves. For this reason, it makes sense that celebrities would be the living, breathing advertisements for "tweakments".
But what happens when the nips and tucks of the elite become just as available to the average person? What do we lust for then?
Ironically, natural beauty, according to Dwyer, but not in the sense peddled by "natural" companies the world over. Rather, cosmetics of the future - both skincare and treatments - will focus on the natural attributes of the person - and only them.
"In 20 years time, I'd say everyone will have stem cell-identical, hormone-identical, personalised skincare that works exactly for your skin cells, exactly for your blood type", explains Dwyer.
"What we're going to be talking about is the beautification of the face. We're not trying to change the face anymore, we're going back to embracing individual face shapes as opposed to trying to homogenise everyone with these big, ridiculous lips."
Golden Ratio
This, she says, harks back to the Golden Ratio, adjusting the face to achieve balance and symmetry, which is the defining beauty ideal across all cultures in the world. Researchers believe this is to do with reproduction, that your genes divided perfectly - also what Dwyer suspects is behind the eyebrow trend.
As far as trends go, "your most beautiful self" is pretty wholesome, but rest assured there is a new version of the Instagram face coming. In fact, it's already here, Dwyer says: "Jawlines and noses."
Liquid rhinoplasty, a non-invasive nose job where they fill the bridge to give the illusion of a straight, symmetrical nose. Whereas for men, a type of "robust" filler injected into the jaw is all the rage.
So, what we're saying is: keep an eye on Paul Rudd's nose bridge and jawline, folks.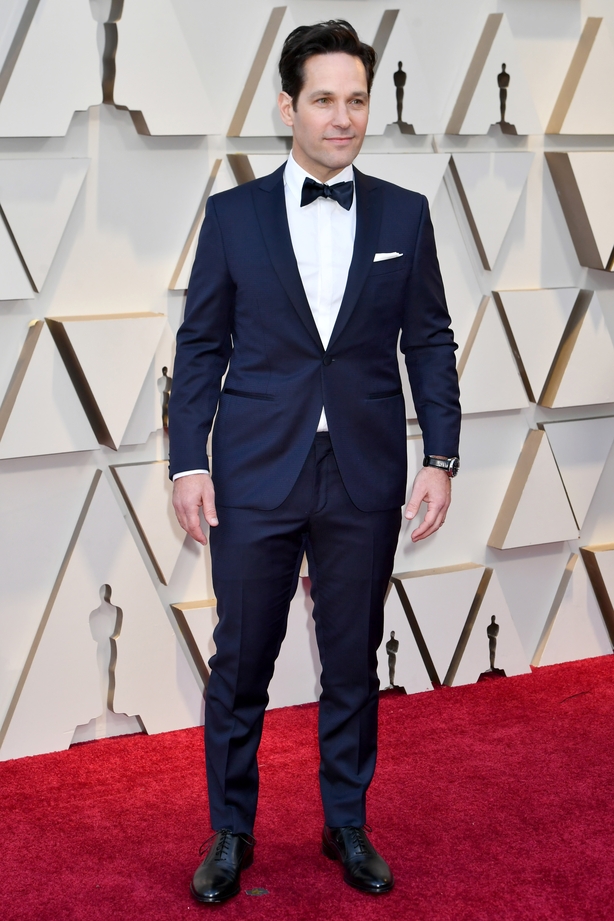 What Future Beauty also offers visitors is a chance to discuss their options and wants with professionals in a judgement-free area, something the Irish still need, according to Dwyer. When it comes to cosmetic work, she says: "I think everyone's doing it, but no one's talking about it."
"I think it's still a bit, like, Irish. It's almost too self-indulgent or too vain. The Instagram generation are much better at being like, there's nothing wrong with self-care Sundays! Whereas for my generation it's more like, I just stepped out of bed like this!
Essentially: notions.
The same mindset cripples one of Dwyer's core nuggets of advice, namely that those with skin concerns should go to a dermatologist, as "Ireland doesn't have a dermatologist culture", unlike the US.
"They will tell you explicitly what to do, they'll probably give you prescription retinol which solves most of the problems. They'll say cleanse with something really basic, use a bit of retinol, use a fairly basic moisturiser because most of them don't do a whole lot, if you want to put money into a serum with antioxidants, grand, go with that. And suncream.
"That's it. You don't need 20 steps, you don't need €300 creams."
More than anything, however, she advises scoping out practitioners based on reputation, history in the industry, medical qualifications and - crucially - how good their patients look.
"People are afraid to question doctors, but it's your face, it's your skin, it's your body, it's your money."