Contributing editor to British Vogue, cover star for the Business of Fashion magazine and speaker at the World Economic Forum is just some of the impressive hats activist Sinéad Burke has worn in recent years, but with the launch of a new exhibition on body positivity, her role in the fashion world has become even more important.
Working with the National Museum of Scotland, Burke has helped create the first little-person mannequins, which were cast from her body and will feature in the 'Body Beautiful: Diversity on the Catwalk' exhibition. The process took five months of collaboration.
Writing on Twitter, Burke shared the adage "if you can see it, you can be it", a phrase she has consistently and powerfully stuck to over the years and which hammers home the need for greater representation in fashion.
There's that phrase, 'if you can see it, you can be it'. Over the past five months, the @NtlMuseumsScot, @Proportion and I have being making the world's first little person mannequins.

This morning, I got to see my mannequins for the first time and wow, are they somethin'...

— Sinéad Burke (@TheSineadBurke) May 22, 2019
The exhibitions will explore how fashion is increasingly pushing boundaries when it comes to accessibility and celebrating other ideals of beauty, in size, age, race, gender and disability. For anyone who follows fashion in the past year, there is no doubt that such progress is due in part to Burke's advocacy.
Just this month, Burke became the first little person to walk the pink carpet at the Met Gala, and earlier this year wrote a moving essay for British Vogue on the need for greater representation of a variety of people and body types.
The exhibition itself will highlight iconic looks by designers that proved to be pivotal moments in fashion when it comes to accessibility, including ensembles from Jean Paul Gaultier, Ferragamo, Pam Hogg and Ashish.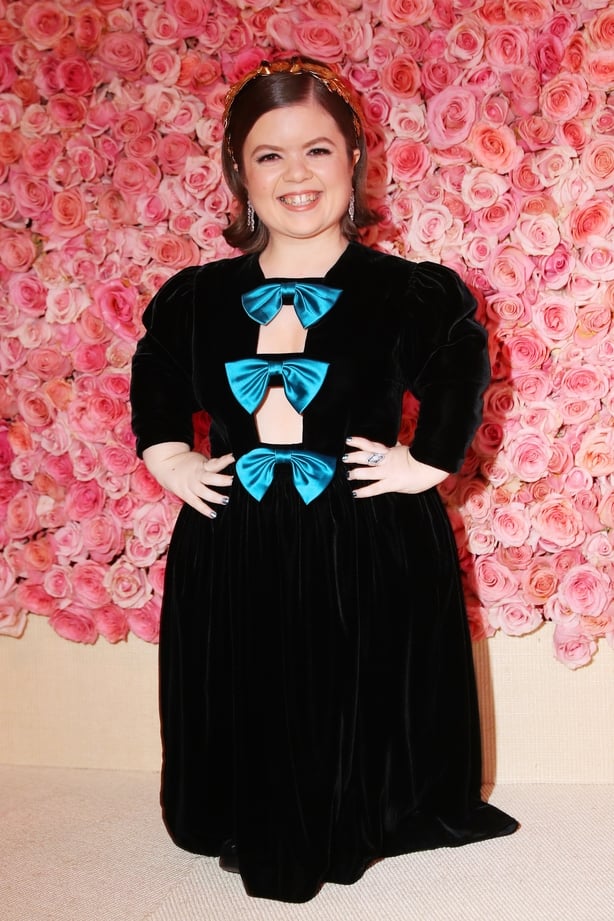 Today, we have become somewhat more accustomed to seeing elements of other cultures on the catwalk, such as Solange Knowle's durag at last year's Met Gala, as well as a host of plus size models in editorials and on catwalks, so it's a welcome reminder that this diversity has not always been the case.
Visitors will find pieces such as a camel coat and coordinating hijab from Max Mara's collection, which made headlines when worn on the catwalk by Somali-American model Halima Aden, who was the first hijab-wearing model to walk the international high-fashion catwalks.