It's a scene that plays out at award ceremonies every year. As actors amble their way down the red carpet, straining not to blink amid frenetic camera flashes, female stars will inevitably face questions about their dresses. Fabrics will be fondled, designers name-checked, and the men will stand patiently, awaiting a question about their latest films.
The sexism is obvious, well-documented, and thankfully starting to change -female actors are actively calling out the double standard. But the biggest issue isn't that people are being asked about their clothes, it's that the question is usually only being asked one way.
Bored by black tie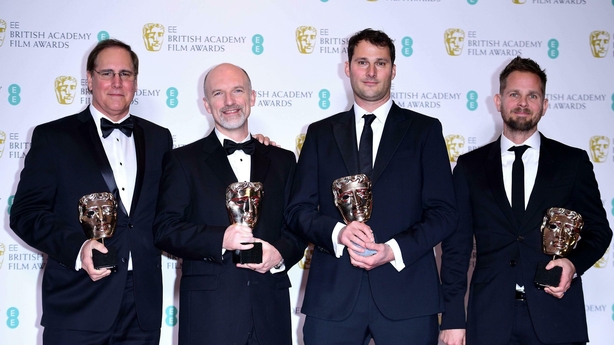 Actress and equality campaigner Nicola Thorp hit the nail on the head last year when she wrote in Metro: "If you see a man's appearance being described in any other way than 'wore a suit', I will personally come to your house and bang my head against a brick wall of your choice."
The reason that reading about men's red carpet fashion is boring, is that it's really boring. Amid all the sequins and spangles the men stand mutely in classic penguin-wear, which, minus the bow tie, wouldn't look a million miles out of place at a funeral. Sartorial radicals may opt for a dress shirt or pocket square, while patterned or coloured tuxedos are for the most dangerous of thrill-seekers only.
The contrast was particularly stark at last year's Golden Globes when a host of female attendees turned out all in black to show their support for #MeToo. For men, solidarity meant adding a black shirt to their already-black shoes, trousers, jacket, and tie. But we appreciate the sentiment.
Undo the straitjacket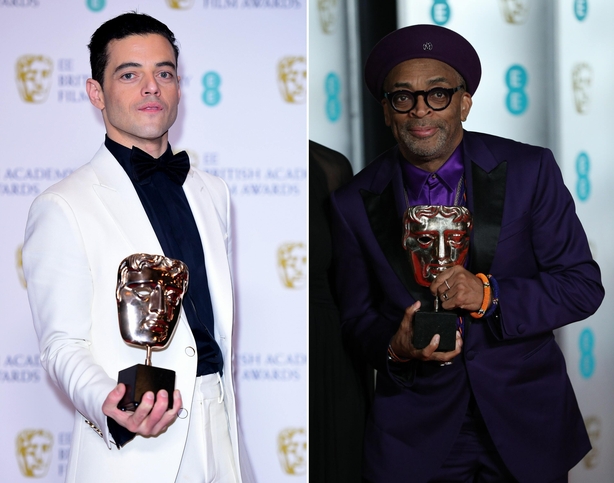 The solution, therefore, seems obvious – we need to spice up men's red carpet fashion. Of course there's a place for timeless looks, but there's a thin line between 'classic' and 'stale', and given male attendees have been wearing the same outfits since the first Academy Awards in 1929, you be forgiven for thinking we'd edged towards the latter.
"I really would like to see guys being given more opportunity to show their colours and personalities on the red carpet," says Craig Landale editor-in-chief of Menswear Style. "Too often are men confined to the black tie dress codes, where wearing midnight blue or white often raises an eyebrow or two. Clothing is a form of self-expression and events like this can strip it down to something quite boring."
It's true, the Oscars and the rest of the 'big' award events are considered to be 'black tie formal' – which, for men, traditionally means a white shirt, black tuxedo jacket with peak or shawl lapels, black matching trousers, a black bow tie and black shoes – but no one's throwing A-listers out if they dare stray from this.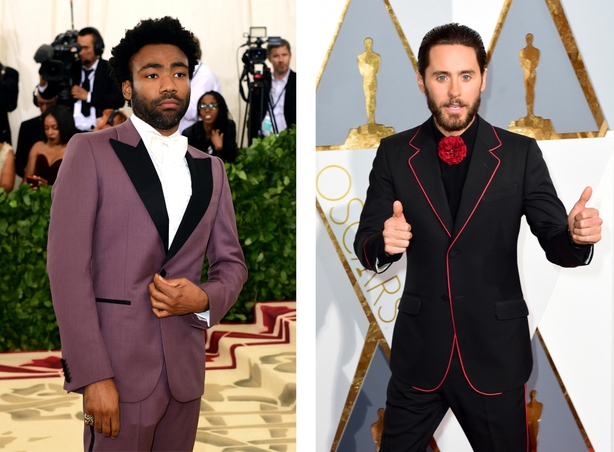 "Dress codes can be bent," says Landale, "which we're now seeing quite often from the likes of Jared Leto and Donald Glover. Making use of accessories is a great way to do this: Watches, lapel pins, pocket chains, jewellery, braces, cufflinks and socks for example."
"I'd like to see things go a step further and see more patterned and colourful suits being worn with smart trainers – a modern and comfortable look that is very popular right now," he adds. "Maybe it's time to amend the dress code rule book to represent the modern gentleman."
Hats off to Glover and Leto, and also to John Legend who enjoys a velvet suit. Meanwhile, Timothee Chalamet's shiny red and silver jacket and shirt combo at the BAFTAs earlier this month lit up the red carpet.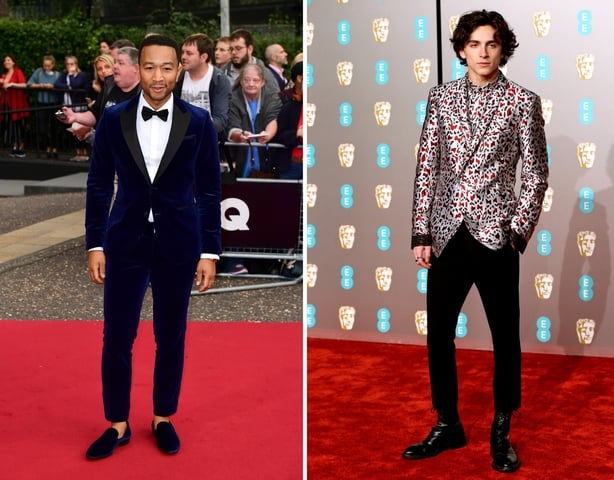 So whether it's through playing with colour, pattern or fabric, it's possible for men to wear a suit (and of course, so can women) without looking like every other guy on the red carpet.
Alternatively, go nuclear – forsake all red carpet rules and embrace sartorial anarchy. Fashion weeks around the world can serve as inspiration for the fashion-forward man – just imagine Christian Bale in this Edward Crutchley hat or Bradley Cooper mixing it up with a metallic short suit.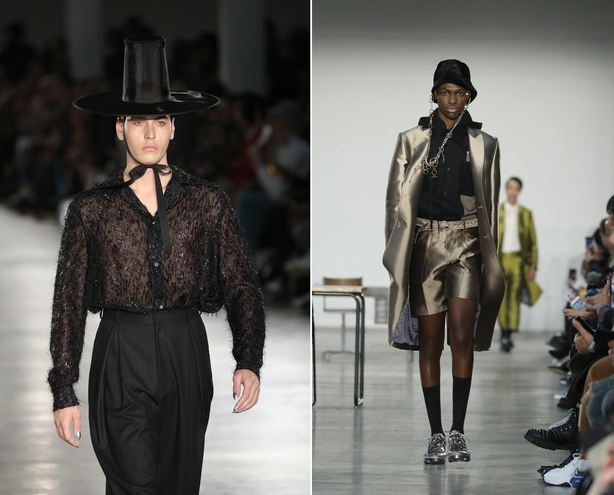 You can bet it wouldn't just be the ladies being asked about what they were wearing.
The Academy Awards will be aired on Sky from 10pm on Sunday, February 24. You can get all the red carpet fashion from the Oscars on RTÉ.ie/LifeStyle.