'Sunset eyes' was the beauty buzz phrase at the Brown Thomas spring-summer show this year. Inspired by the look at the Chloe spring-summer catwalk show, the colours were warm and earthy, a nod to the luxe beauty of the 1970s. Sun-washed and chic, it was a modern take on classic beauty.
Brown Thomas beauty stylist Aidan Corcoran was part of the team that created the look and says: "The colours are quite homogeneous, and blend eyes, cheeks and lips together beautifully."
FACE: The base was minimal, matte but really fresh explains Aidan. "We used sheer foundation only where it was needed, applying most in the middle (T-zone and nose) and blending it outwards towards the hairline. Then we used a small concealer brush to apply a creamy concealer under the eyes. Softly sculpt and colour the cheeks with bronzer, bringing it down the temples and along the cheekbones. Finally add a pretty Cheek to Chic, €39 from Charlotte Tilbury."
EYES: A soft neutral brown called Groundwork Paint Pot by MAC on the eyes, which works as both a base and shadow, is universally flattering. "All the models at the show have different skin tones, but it's a colour that worked on everyone," says Aidan. "It's also super long-wearing: We started the make-up at 4am and it was still perfect for the show at 9am – no touch-ups required."
HIGHLIGHT: By keeping the rest of the skin finish satin and matte, the highlighter could really pop and create a youthful vibrancy. "Cream Colour Base in Hush, €22, MAC can be pressed with the fingers on to the high points of the face (the brow bone, top of the cheekbones and Cupid's bow) to create a sheer, dewy finish that reflects light. Usually, it's difficult to put a cream over powder matte products but this is perfect for that," says Aidan. Finish with lips! Matte Revolution Lipstick in Pillow Talk, €30, Charlotte Tilbury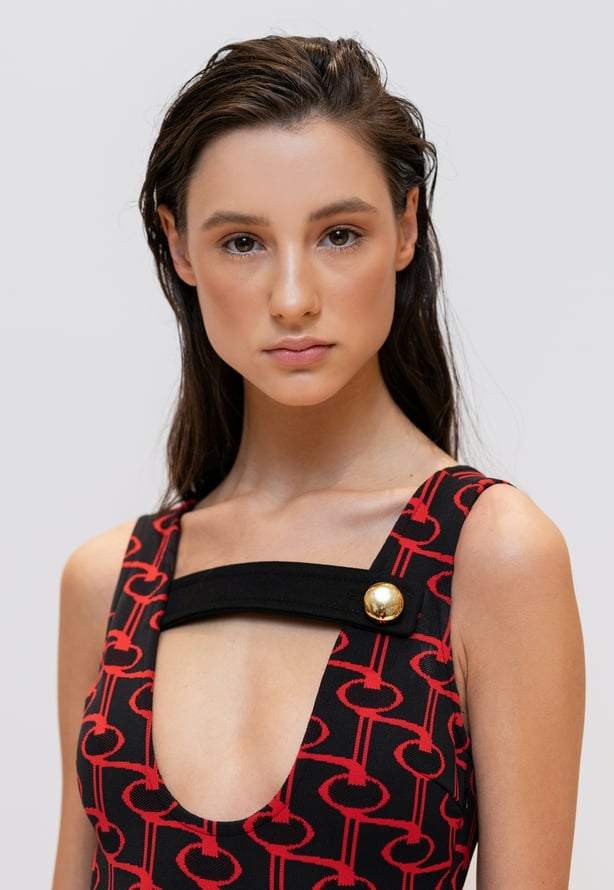 Don't skip skin prep
Aidan warns that your make-up is only as good as the foundation. "I always tell my clients that skincare is where they should invest their time and their money. Skincare is like the gym – you need to actually use it." He says that eye cream is key to keeping that tricky area hydrated and plumped throughout the day.
However, application is important. "Never apply your eye cream around the lash line or on the socket. The skin there is super fine, and as there are no pores, which are the usual delivery method for moisturiser, it will just sit on the lid. Then when you apply a matte powder shadow it will get muddy looking and crease." Instead, apply it around the orbital bone, then prep the skin with Vitamin Enriched Face Base, €52.50, Bobbi Brown – by the time you've finished doing that, your eye cream will be absorbed.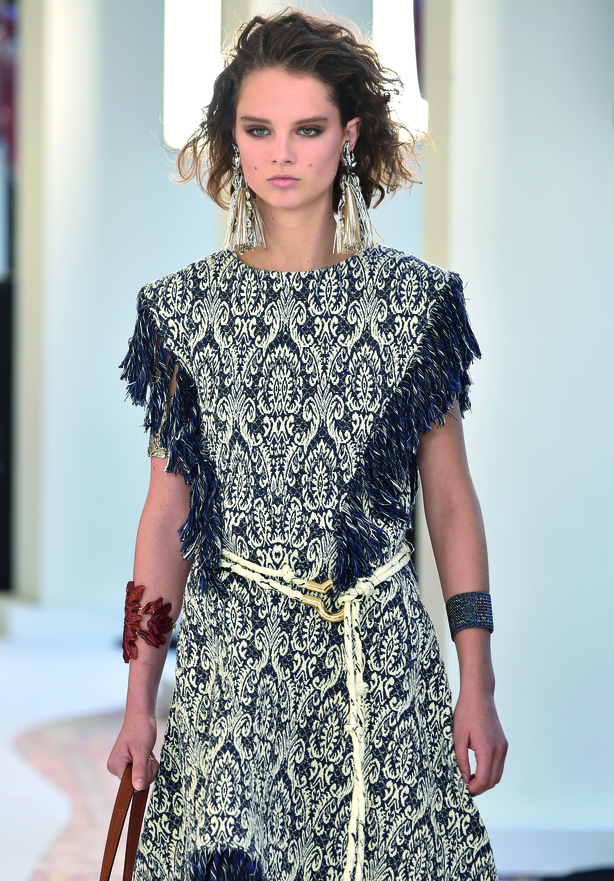 Amp it up
There are two ways to take this look from day to evening – wither pop your eyes or lips.
EYELINER "Forget black liquid liner and instead use navy pencil eyeliner instead to enhance your eyes. It's not a bright '80s blue, it's a sexy subdued blue that will make people do a double take. They know they love your liner but they won't know exactly why. It looks black from a distance but the cobalt undertones will really make your eyes pop. Try a gel-based liner like Rock n Kohl in Marlene Midnight, €25, Charlotte Tilbury. It's gel-based, so it goes on like a pencil but gives a gel finish. You can do a straight line or use a brush to smudge out the line at the end to soften the look further."

LIP COLOUR "An orange-red matte lip colour like Satin Matt Lip Colour in Fame, €49 from Tom Ford would be amazing with this look too. As well as giving your lips a statement pop of colour, the orange in it picks up blue or green eyes."
We love... Brilliant new budget mascara buys
Wonder'Luxe Volume Mascara, €10.95, Rimmel Clumpy mascara be gone, this new mascara contains four nourishing oils (argan, maracuja, marula, camellia) to boost lash condition, just like a hair conditioner would, and ensure your mascara goes on smooth every time. Because of this wonderful fan effect, lashes look longer, fuller and more volumised. The special detangling brush helps to fan the lashes further and add colour to even the tiniest, finest lashes.

Glam & Doll Boost Lash Growth Volume Mascara, €5.50, Catrice The Glam & Doll family is getting a new addition of a serum and mascara in one. Long-lasting mascara gives a deep black colour pay-off but also stimulates lash growth. You should notice fuller lashes after about six weeks of daily use.

Snapscara Washable Mascara, €10.95, Maybelline Rubbing your eyes to get rid of stubborn mascara can cause lashes to weaken and fall out before they're ready. This wax-free mascara is amazing for sensitive eyes, as it ticks all the right boxes: no clumps, no flaking and lots of volume, but it comes off with just warm water and no tugging at the delicate eye area.
The beauty styling session is held in store in a dedicated space and the cost (60 minutes €80/90 minutes €100) is redeemable against product.