We caught up with Niamh O'Connor, Dancing with the Stars' Costume Supervisor, to find out what happens behind-the-scenes of Movie Week. Watch her in the video above.
Beauty and the Beast, Saturday Night Fever, Pretty Woman, and The Jungle Book were just some of the films featured in last Sunday's 'Movie Week' extravaganza. From Disney fairytales and DC superheroes to 90s romcoms and 80s action movies, the wardrobe department had their work cut out for them when it came to dressing the celebs and their pro-dancers. 
"Movie Week is very special, it's very exciting," agrees Niamh. "There's great energy around the place, everybody is so excited about performing their favourite movie character but there's a lot of pressure so it's a great relief when it's over."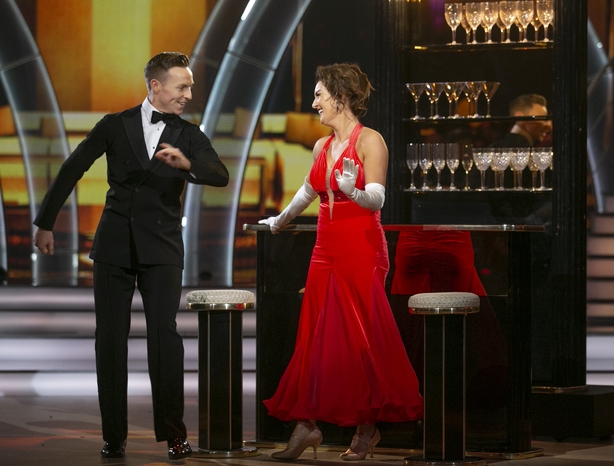 We would absolutely love to see what movies the celebs would have chosen for themselves but, as it is, the creative team are left to choose the movie, music, make-up, and costume for each of the couples.
The real challenge, of course, is not to copyright any of these very famous films. And while it's all well and good to put Mairead Ronan in a beautiful red dress à la Julia Roberts in Pretty Woman, things get a little tricky when it comes to aesthetically iconic characters.
All my life I've been obsessed with Batman. I never thought I'd ever get the chance to play him in a film as I'm too small. However tomorrow night on @DWTSIRL I will become the dark knight for one night only with @emilybarkerwork.
Never been more nervous and excited in my life! pic.twitter.com/0ocNjh70Eu

— Johnny Ward (@JohnnyWard7) January 26, 2019
As it turns out, actor Johnny Ward is a bit of a Batman fanatic and the costume department couldn't deny him the chance to play the Dark Knight on-camera. However, neither the Adam Clayton tights nor the George Clooney Bat-nipples were available to the team so they had to get creative.
"We wanted something that was just as good and just as iconic as the actual figure," says Niamh. "We wanted something modern especially for Johnny, he's young, and we wanted to have something masculine as well."
"We all sat down and had a fabulous film sculptor, Ed Ryan, mock up some drawings for us after talking to him about what we wanted to achieve and he came up with some fabulous pieces for Johnny."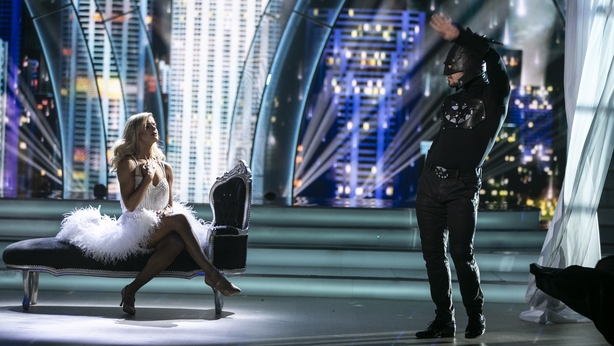 As for Niamh's favourite look on the night? The Jungle Book took the top spot.
"I have to say, Karen and Darren. It was really cool and really fun. I love The Jungle Book because so many other shows have done it as well so I just liked their image that we did for both Karen and Darren."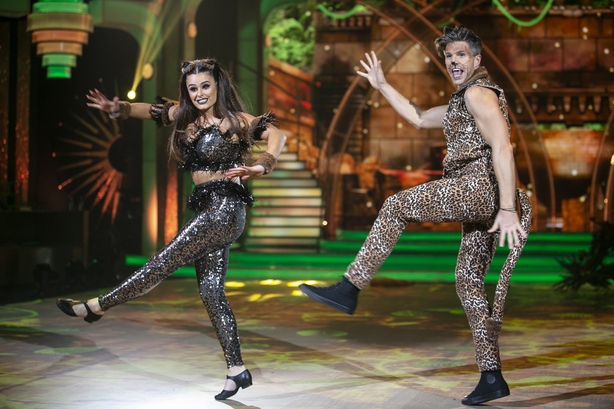 Watch Can't Stop Dancing every Friday night on RTÉ One at 8:30pm. 
Watch Dancing with the Stars every Sunday on RTÉ One at 6:30pm.