Jen Connell reveals a plethora of Christmas gifts for interior lovers who value style and sustainability.
In the wake of the commercialist confusion that was Black Friday, I'd like to put the focus back on quality and longevity with the mantra, "Buy well, buy once." I've been trying the 'slow home' approach with my recent purchases. While we all love a bargain, I've been trying to be smarter and more thoughtful about my purchases. 
Three simple questions to ask yourself before purchasing any item:
1. Is this built to last?
2. Is the design and style timeless?
3. Was this item created with sustainable resources and were the people who created it treated fairly?
This Christmas, why not shop for something special for the interior lover in your life and support independent businesses in the process? I've created this Christmas gift guide, with a focus on craftmanship, quality and individuality so you can joyfully wrap something that you know they'll treasure forever.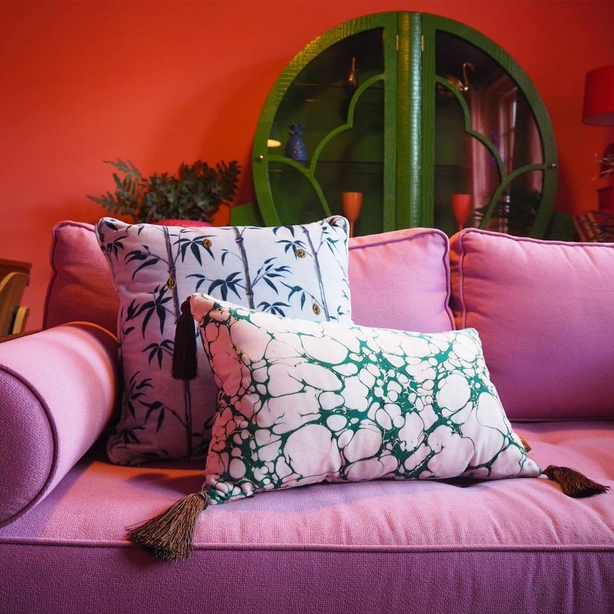 Poodle and Blonde is a luxury, fashion-influenced interiors brand with a proud fun factor. Their 70s themed location house in Margate is the perfect backdrop to the brand. Whinnie and Kierra of Poodle and Blonde plan to create new locations and released their first collection last month.
I adore the 'Margate Marble' print on these luxurious velvet tasseled cushions. One of the most impressive elements of this company, aside from their style, is their sustainable approach. Their cushions are hand crafted in the UK and filled with a super soft mix of recycled plastic bottles that resembles the feel and bounce of duck feather filling. Genius! The perfect gift for someone style and eco-conscious.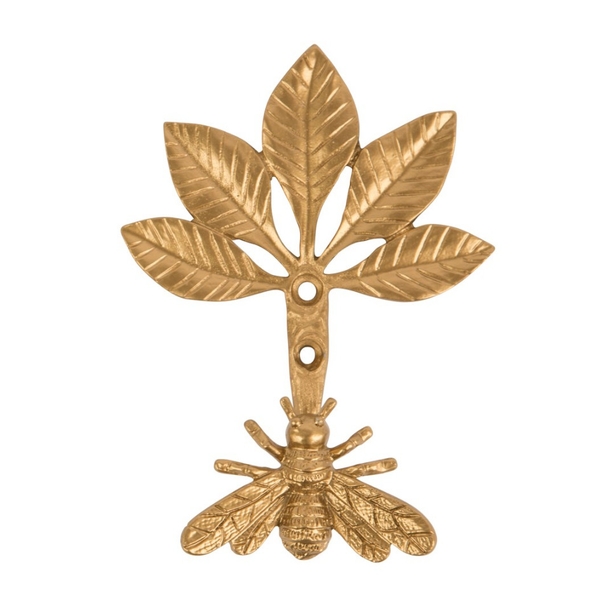 Ciara Rees is an interior designer and self-confessed magpie from Wicklow. She moved over the border to wonderful Wexford and set up Rees & Hunt HQ. 
I am the epitome of  'champagne lifestyle on a lemonade budget'.  Aren't we all?! That's why the aim of Rees & Hunt is to provide you with eclectic and on trend interiors that are within a budget we can all afford. I truly believe we should all have well designed homes, that we look forward to going home to. 

- Ciara, Rees & Hunt
Add a touch of quirky glamour with these fabulous Gold Bee Hooks from Rees and Hunt. Perfect for hanging towels, coats, picture frames and even curtain hooks. A pair would make a fun and stylish gift for a new homeowner.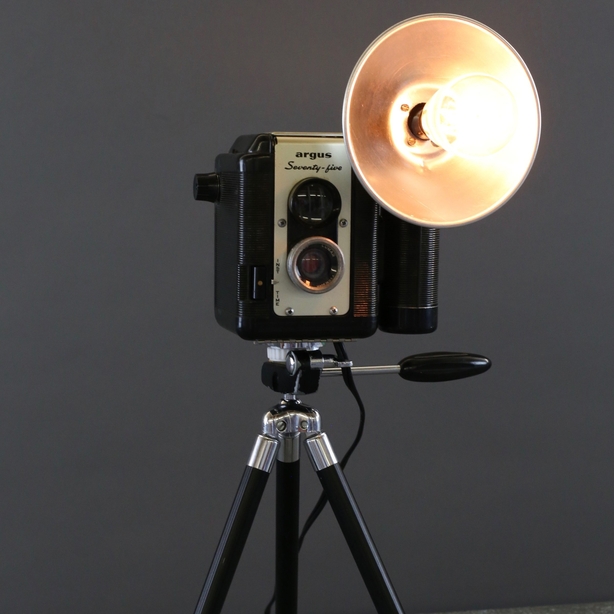 Originally from Limerick, Ireland, Amanda Sawyer spent over thirty years in the cultural capital of the world, New York City. Amanda developed a taste for industrial architecture and the reclamation of buildings and apartments for contemporary use. Living in Brooklyn and experiencing firsthand the renaissance happening there over the past twenty years, seeing design and creativity flourish in the most unlikely of places, encouraged Amanda to return to her hometown of Limerick to establish Irish Girl in Brooklyn together with her sister, Siobhan, and partner, David.
"'Home' is at the heart of everything Irish Girl touches, home can be a creative expression of our essence, home is our sanctuary, where we celebrate important moments in our lives and express our love of family. With this in mind, Irish Girl in Brooklyn offers unique pieces chosen for aesthetic purposes but also from a core belief of sustainability and value."

-Amanda Sawyer, Irish Girl in Brooklyn
Irish Girl in Brooklyn's industrial lights are not reproductions. These Argus camera lamps are artfully handmade in Texas. A real showstopping gift for someone who adores authentic vintage pieces with a story.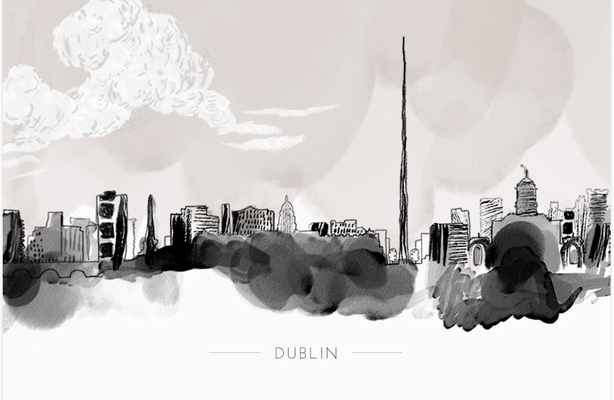 Dusty Boy Designs is an award winning luxury lifestyle brand based in the heart of Ireland's vibrant countryside, founded and owned by husband and wife duo Justin Campbell and Kate Rose Crean.
Justin's meticulous eye for detail and design coupled with Kates creativity and vision, make Dusty Boy what it is today – an exciting business that is passionate, expressive but most of all beautiful! Each piece of work is lovingly created and hand finished from their home studio in Wexford, where they create a product and provide a service that they are incredibly proud to share.  
Kate speaks about her creative inspiration:
"The continuity, the connection and the sense of belonging that I've always had with the land I grew up on is something that I draw great peace from when things get a little muddled. It feels familiar, comforting and very gentle and I love that. "

— Kate
These beautiful city prints are 'art with heart' and make the perfect gift as they are fully customisable and come with a variety of framing options.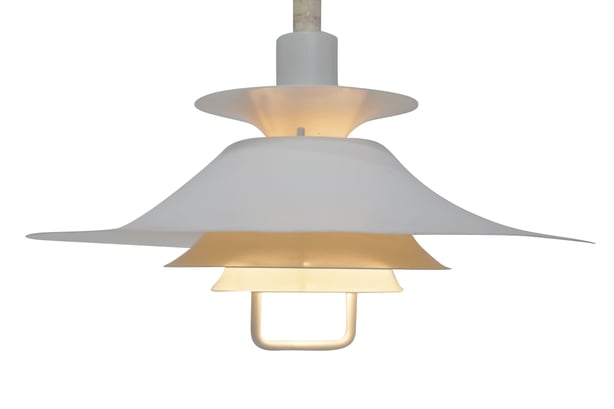 The Vintage Hub are Killian McNulty and William Walsh (both third generation collectors, hoarders and dealers). They collaborated to bring the best in original and unique vintage and industrial furniture, lighting and eclectic antiques from around the world. 
"The Vintage Hub only deals in the good stuff! We challenge you to test the boundaries of your design aesthetic. Think New York Loft meets Scandinavian Modern with a bit of French 'Je ne sais quoi' style."

- Killian and William, The Vintage Hub
This Danish rise & fall pendant in the style of Louis Poulsen would make the perfect vintage gift for lovers of Scandi and mid-century design classics.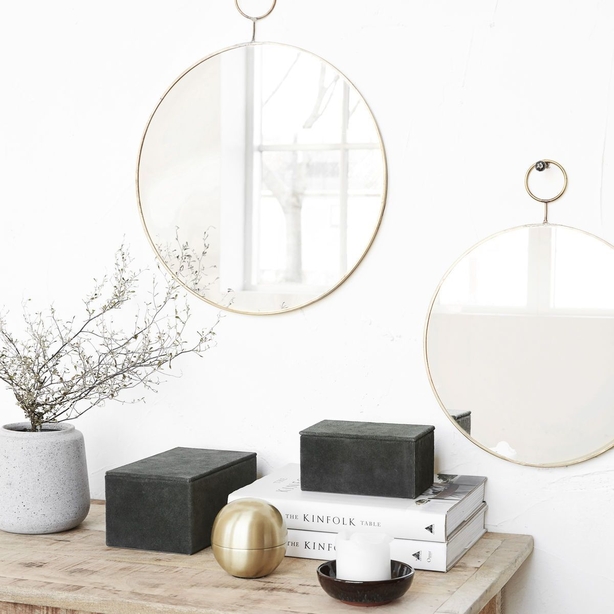 Dust is a design studio and online interiors store founded by friends, Lisa Marconi & Sarah Drumm in 2014. Starting out with a concept pop up store to showcase their dramatic, unique interiors style and unusual pieces sourced from around the world, Dust has quickly made its mark as a design studio to watch.
"We design interiors that excite and delight. We are always seeking to innovate and push the boundaries when we design. Our design ethos considers beauty and function equally."

- Lisa and Sarah, Dust Design
This Loop Round Brass Mirror is elegant and stylish. It would make a thoughtful gift for someone who appreciates a glamorous dressing table or entrance hall.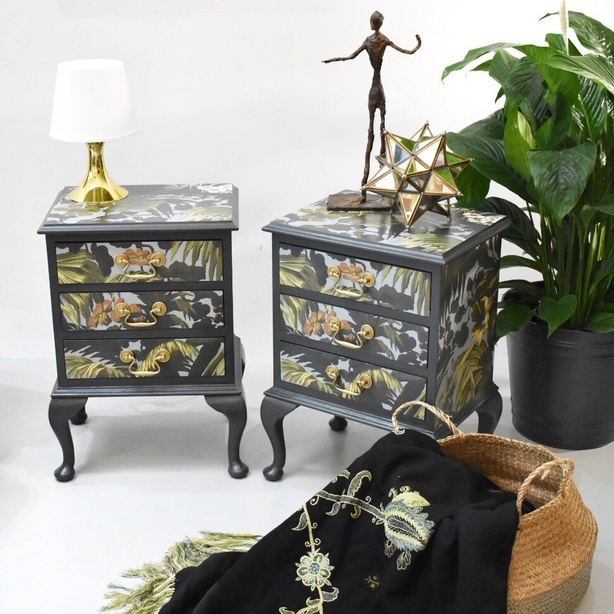 Nua Nu is an upcycling business devised by Irish creative, Sarah-Jane Newman. Based in North London, Sarah-Jane restyles furniture, making unwanted classics beautiful again.
This pair of vintage upcycled solid wood bedside tables were tastefully painted and decoupaged in a House of Hackney tropical print. The pieces sell out quickly, but don't fret! Sarah-Jane also sources furniture for  bespoke projects so could easily create the perfect gift for someone special.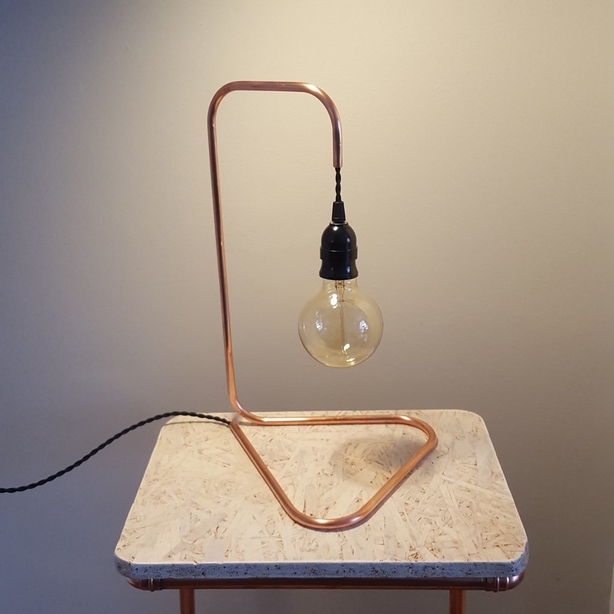 Kopper Kreation produces Scandinavian and industrial-inspired designs, handmade in Dublin. A regular on the craft fair scene, they also offer a custom design service.
This hand-crafted copper pipe lamp with exposed Edison style bulb has been hand polished to give a natural finish. The angles are hand bent to giving the lamp a geometric industrial feel. A lovely gift for lovers of  industrial design.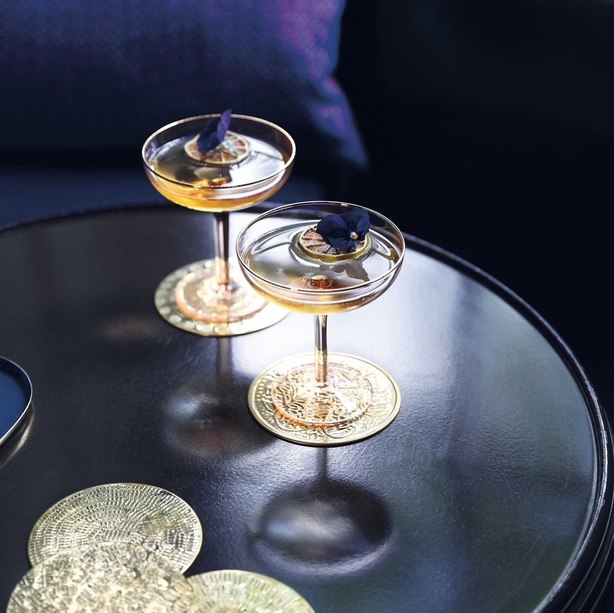 April and the Bear is an Irish lifestyle and interiors store based in Dublin run by Siobhan Lam. It is filled to the brim with beautifully eclectic homewares, exclusive art prints, edgy jewellery and thoughtful gifts.
"Each product in the A&TB collection has been carefully selected for its unique aesthetic, quality and its ability to bring a smile to your face."

- Siobhan Lam, April and the Bear
This set of 2 Champagne glasses is exquisite. Each glass has a wide golden brim which leads down to a rose-tinted glass base. They would make a beautiful gift for a Prosecco or Champagne-loving couple.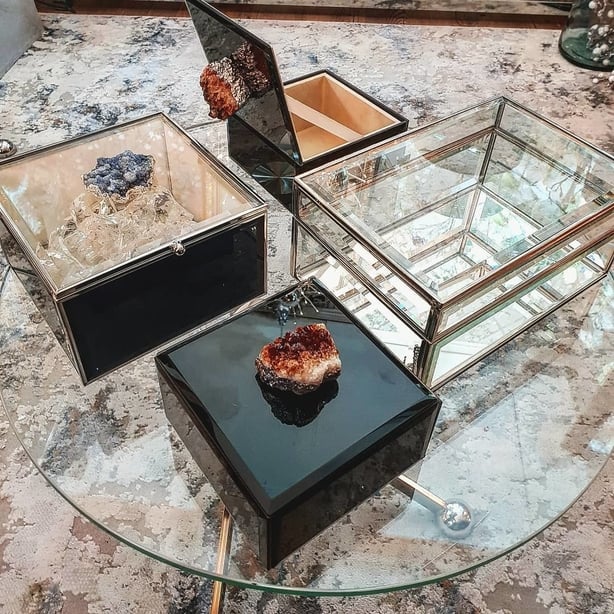 Mokum Interiors are based on Camden Street in the heart of Dublin. Their carefully curated collection is displayed beautifully in-store via their stunning showrooms. They recently made a splash with their extravagant Christmas display at Ideal Home, in the RDS. 
These unusual jewellery boxes, adorned with opulent design details such as crystals, brass and glass would make a beautiful and practical gift for the accessory lover in your life.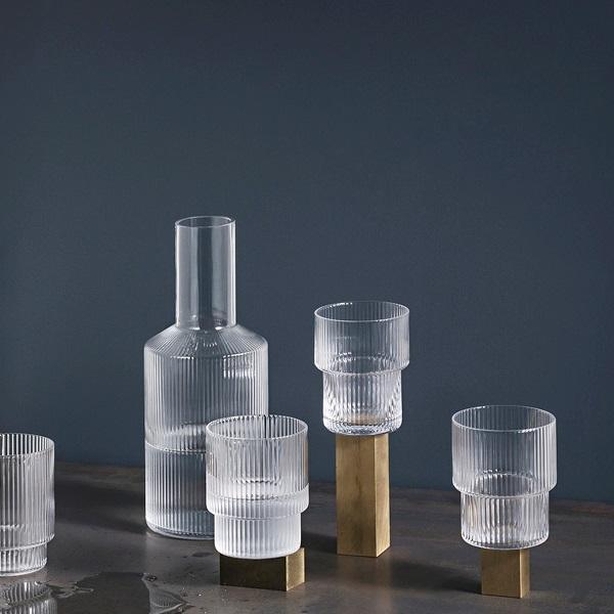 Industry & Co is an award-winning lifestyle orientated concept store located in the heart of Dublin's city centre's creative district where discerning consumers can shop, eat, drink and relax. Having opened as a small boutique store in 2010, the store has since grown to become Dublin's largest and best known independent design store complete with an upmarket in-store café and deli. 
Industry & Co is run by brother and sister team Marcus and Vanessa Mac Innes. The store, which welcomes visitors from all over the world to experience this unique design concept is filled with interesting design pieces that have been carefully curated from a mix of local Irish designers and from sources in Europe, US and Japan.
Mouth-blown into the mould, this set of four glasses features a beautiful ripple surface. The vertical ripples add a strong and sophisticated look and the varied geometric shapes create dynamic and energy between the glasses and function as a stackable design element. A lovely gift for those who love to entertain.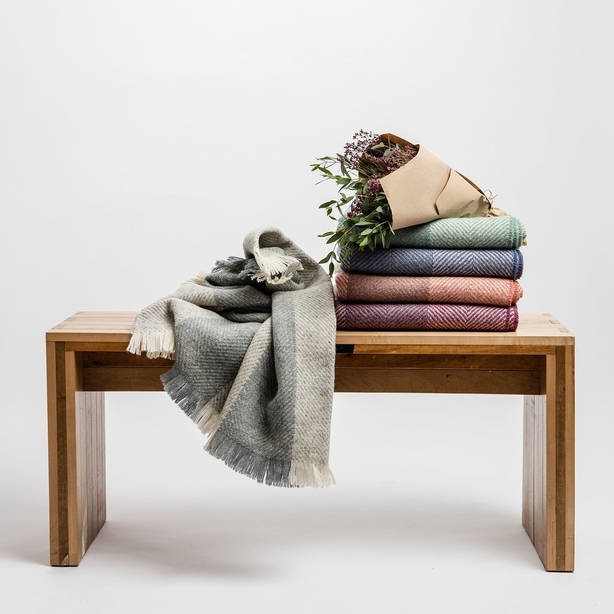 Established in 2008 by two jewellers, Clare Grennan and Laura Caffrey, Irish Design Shop is a small business which prides itself on promoting the work of some of Ireland's most exciting designer makers. Trading both online and from a brick-and-mortar shop in Dublin town, an emphasis is placed on original design and craftsmanship. Established and emerging makers are represented, the common thread being a passion for the handmade, and an appreciation for Irish heritage crafts.
Inspired by the scenic beauty of the Barrow Valley where they are woven, these Cushendale throws come in five beautiful and natural tones from pink heather to a more muted silver. The durability and insulating properties of 100% pure new wool (60% Irish wool) make this throw the perfect gift for loved ones who struggle to stay warm and are always the ones reaching for a cosy blanket.
Jen Connell is an Irish designer and interiors columnist. Follow her on Instagram at @jen_connell or get in touch at jen.connell@rte.ie