Today marks the second royal wedding of the year as Princess Eugenie marries Jack Brooksbank. As we've learned from Harry and Meghan's nuptials in May, events like this mean one thing: a lot of incredible celebrity fashion.
Not only was the guestlist eclectic – with everyone from royals to ex-Neighbours stars in attendance – but this tricky October weather, and the potential for strong winds blowing hats off of heads, meant the outfits we saw were just as varied.
Here are the key trends we saw from the celebs heading into St George's Chapel in Windsor Castle…
Darker hues…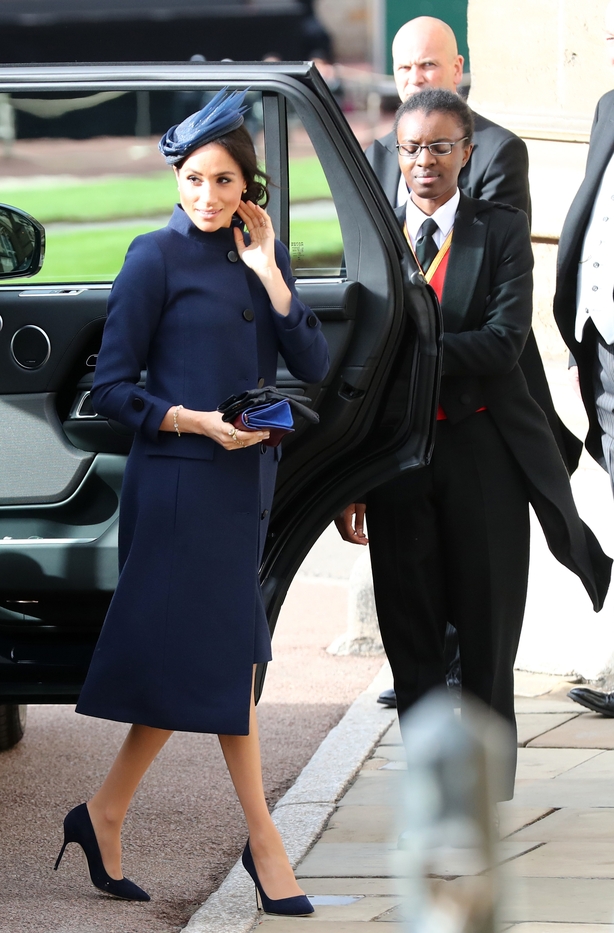 As it is an October wedding, it's perhaps no surprise that many of the guests opted against a bright colour palette. The Duchess of Sussex kept things sleek and elegant in an all-navy Givenchy ensemble, and must have been pleased with her choice of a smallish hat that could be firmly fixed onto her head.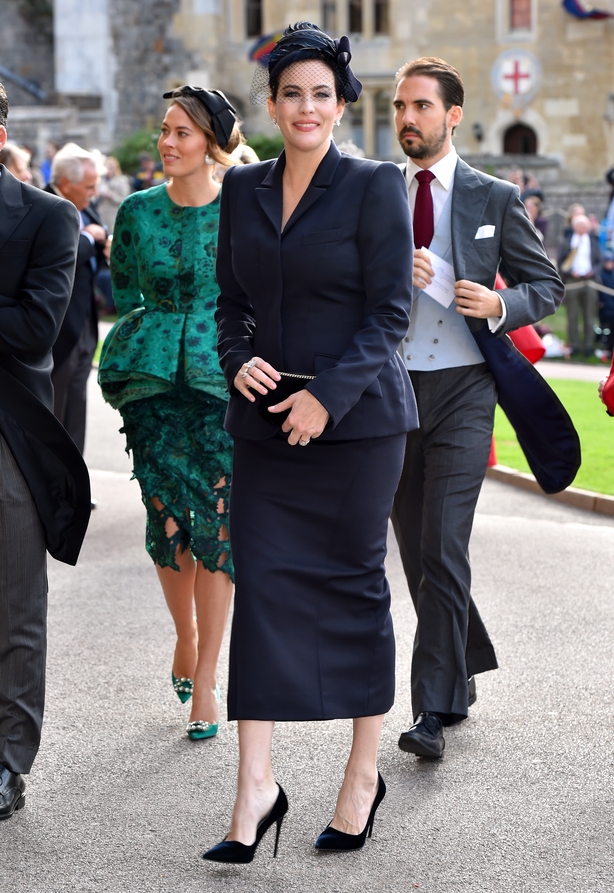 Liv Tyler went for a similar navy hue to Meghan, but her outfit had the addition of padded shoulders which gave off a distinctly 80s vibe.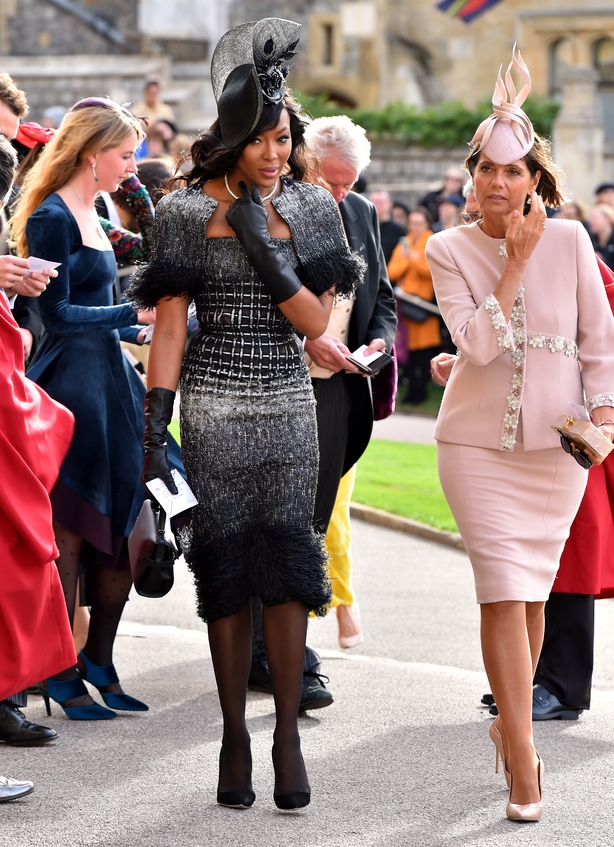 Wearing black to a wedding is a controversial choice, but if anyone is going to pull it off it's undoubtedly Naomi Campbell. Adding extra fire to the look, she teamed her white and black dress with leather gloves and a vertiginous hat.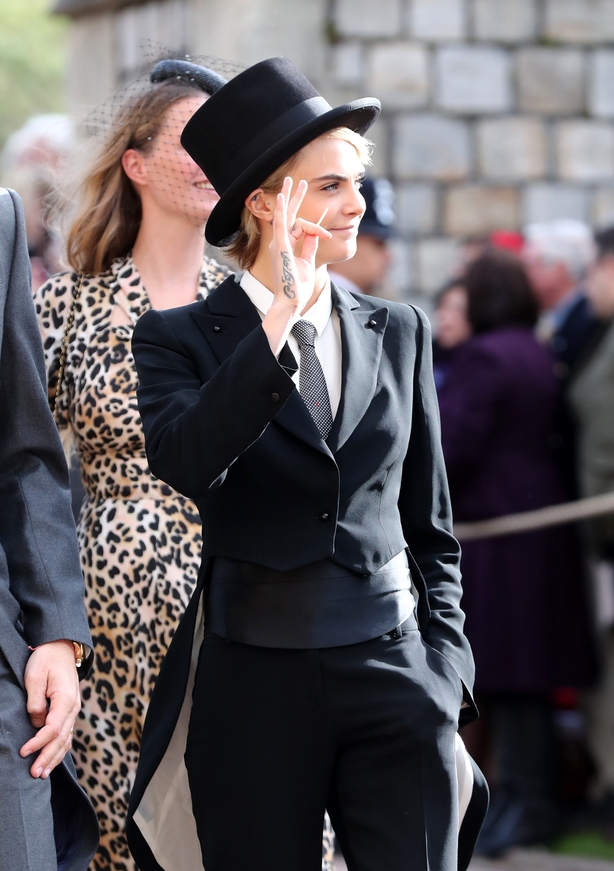 Eschewing the dress and skirt combinations worn by most female guests, model Cara Delevingne wore a beautifully tailored tuxedo suit, complete with a tie, cummerbund and top hat.
Autumnal tones…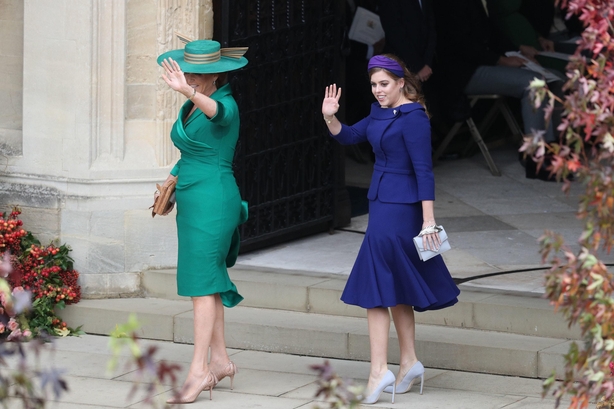 Autumnal colours were another obvious choice for many. Mother of the bride Sarah Ferguson opted for emerald green along with a rather large bow on her hat, and sister Princess Beatrice wore a deep blue-purple colour that was effective in its simplicity.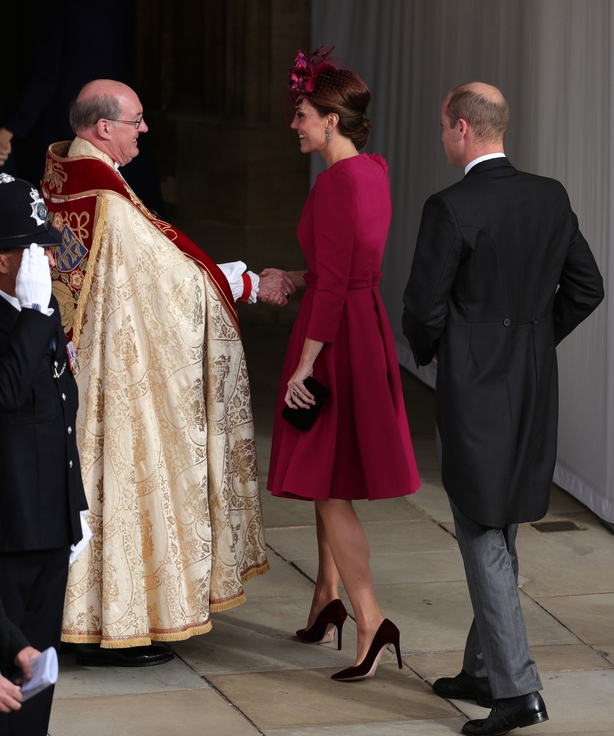 The Duchess of Cambridge surprised no one by choosing to wear one of her favourite designers for the event: Alexander McQueen. What was a little more unusual was the colour choice, which looked reddish in some lights and almost fuscia in others.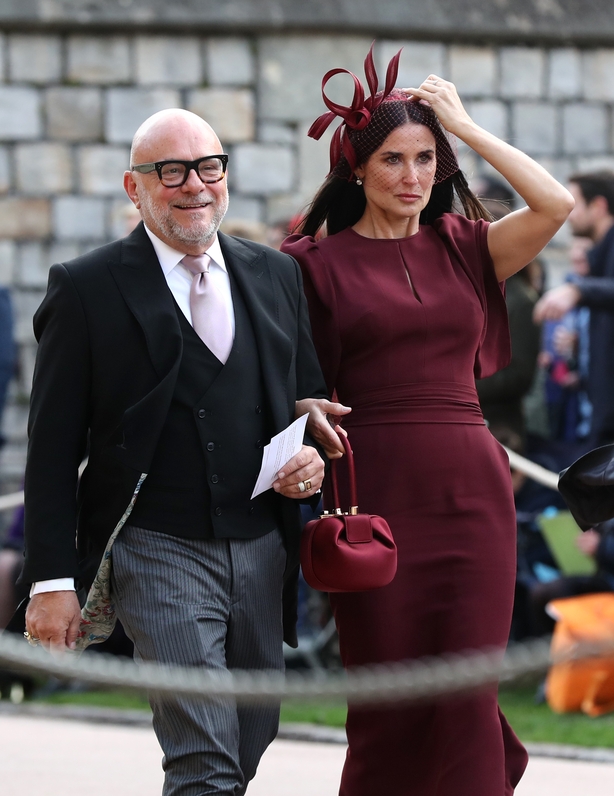 Further diving into the autumnal colour palette was Demi Moore, who wore a plum-coloured dress with a matching headpiece and bag. Unfortunately, she was one of the many guests wrangling with the winds, and had to more than metaphorically hold onto her hat when approaching the church.
Pastel colours…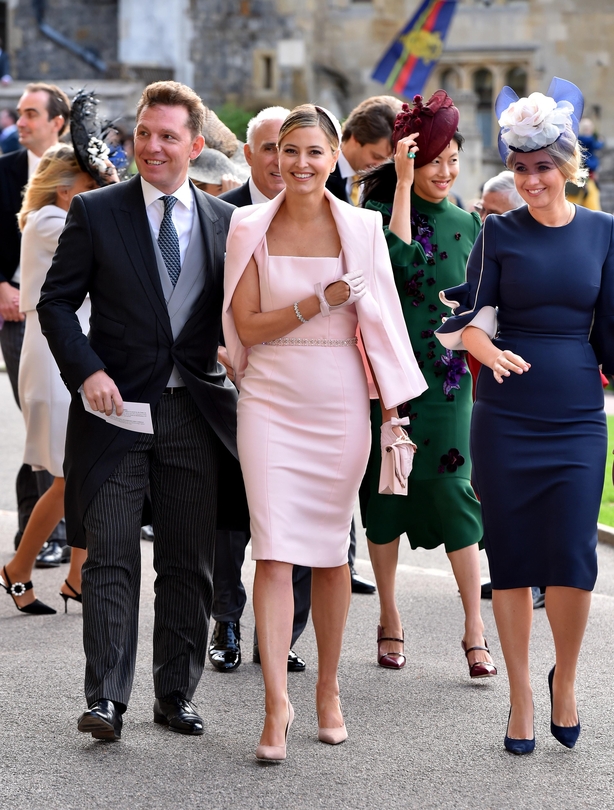 Not yet ready to let go of summer are the guests wearing brighter colours and pastel tones. Holly Candy – nee Valance, the Aussie Neighbours star and pop princess who brought us the tune Kiss Kiss – wore a pale peach number with matching gloves, shoes, hat and bag.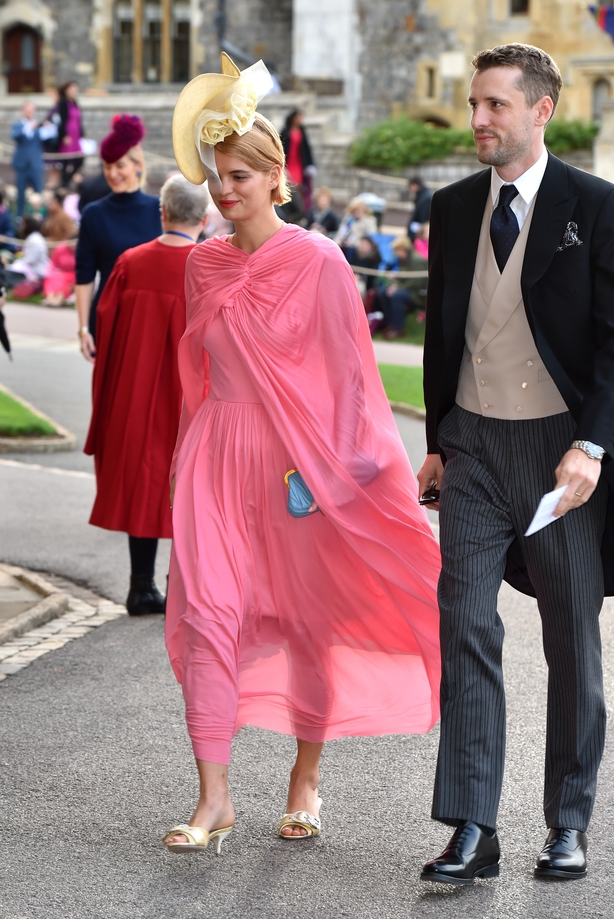 Pixie Geldof definitely went for an unusual outfit by pairing pink with lemon, along with a blue bag. This wasn't the best dress considering the weather, as the excess of material was blown around rather a lot.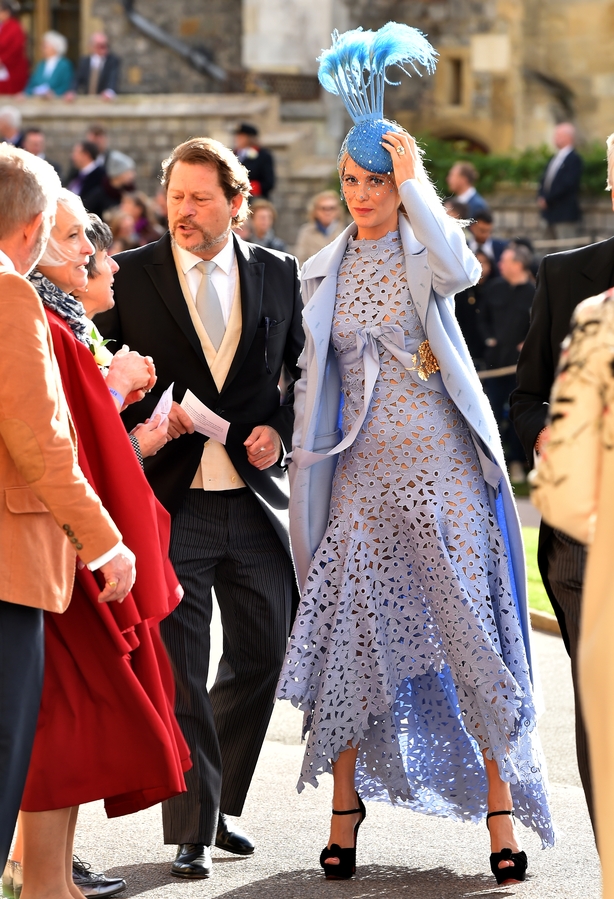 It's clear the Delevignes aren't shy and retiring dressers when attending weddings. Whilst Cara's sister Poppy did wear a dress, it was a bit of a racy choice. It's hard to tell whether the gown is lined, or the gaps in the pale blue material are actually baring flesh. Either way, it's definitely a bold choice for a traditional church wedding.