We were expecting the royal and A-list crowd at Princess Eugenie's wedding to Jack Brooksbank to walk into Windsor Castle in an array of colourful guest attire – but Cara Delevingne's outfit probably came as quite a surprise to most.
The model and actress wore a tailored trouser suit with tails, a tie and a top hat, while the female guests around her all chose more traditional dresses – and she received huge praise on Twitter for her bold choice.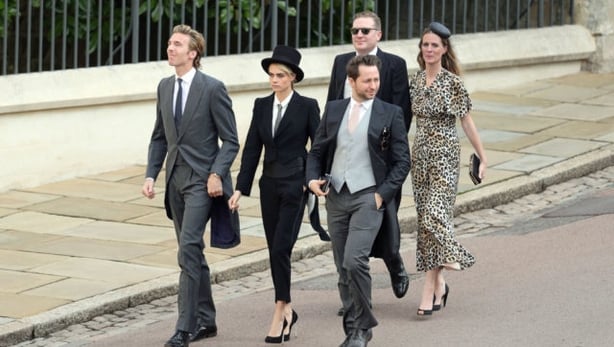 It's pretty untraditional for a wedding, never mind a royal one, so what does a bridal expert think?
"Of course it's OK to wear a mannish power suit to a wedding," says Peta Hunt, editor at large at You & Your Wedding Magazine."It's modern, stylish and cool. It's a huge yes from us, and how brilliant to wear the top hat? Love the Artful Dodger look."
Cara Delevingne looking like a boss in a tux and tophat at the Royal Wedding ??

— LEAHDELACRUX (@leahdelacrux) 12 October 2018
Not really bothered about this Royal Wedding but @Caradelevingne absolutely rocked that suit and top hat ???? #bestdressed

— Chris Hills (@hillsey_92) 12 October 2018
CARA DELEVINGNE IS IN WINDSOR. WE ARE BREATHING THE SAME AIR. HALP. Also she's wearing a top hat, tail coat & heels to the #RoyalWedding2018 and we're loving it!! @Caradelevingne

— What Wegan Did Next (@WhatWeganDid) 12 October 2018
With other guests rocking up in bright colours and Robbie Williams' wife Ayda Field choosing white, Hunt doesn't think Delevingne's look is any more attention-seeking than that.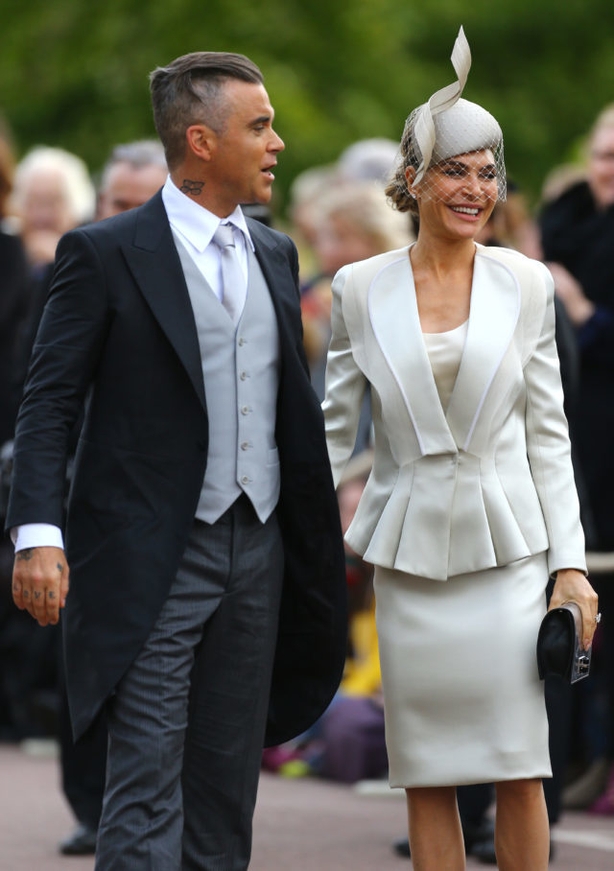 Sarah Allard, editor at hitched.co.uk, says Field's almost white outfit is a bit of a risk though. "It might raise a few eyebrows from the royal family," she says. "Wearing white or any shade of white to a wedding is commonly considered a huge no-no, even more so for a royal wedding."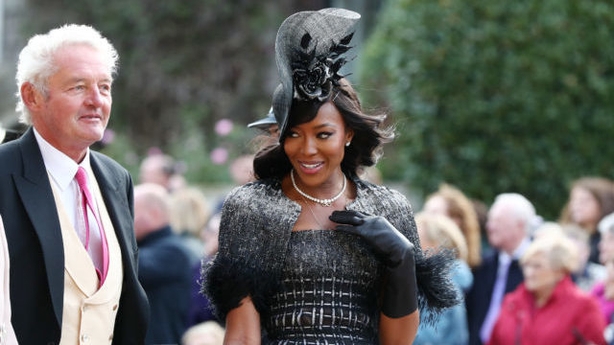 Delevingne wasn't the only guest to rock black at the wedding – Naomi Campbell looked fabulous in it.
"Although the idea of wearing black to a wedding may raise eyebrows from some, there's absolutely no reason why a guest shouldn't choose a black dress – even for a royal wedding – so long as it's accessorised carefully," says Allard.
"Naomi has kept her look wedding-suitable by opting for a textured black knee-length dress with white detailing, and feather-lined bolero – a chic look in a sea of pink dresses."