Hosted by Colin Jost and Michael Che, the 70th Primetime Emmy Awards took place in the Microsoft Theater in Los Angeles on September 17, 2018.
Each year, the awards honour the best of America's television talent from Netflix to HBO. This year's winners included Game of Thrones, Queer Eye, Godless and Black Mirror to name but a few.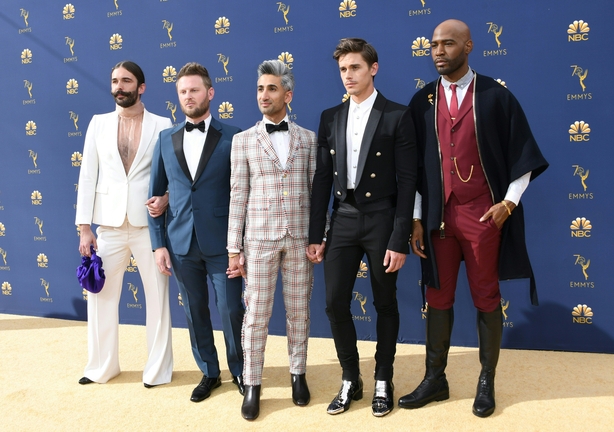 The red carpet was filled to the brim with A-list celebrities including Kristen Bell, Sandra Oh, Jessica Biel, Justin Timberlake, Thandie Newton and more.
The hottest trend of the night? All white everything. Scarlett Johansson, Kristen Bell, Jessica Biel, Claire Foy and Jonathan Van Ness dazzled on the red carpet.
While the winners, losers and monologues were as entertaining as ever, it was Glenn Weiss that stole the entire show.
While accepting the Emmy for outstanding directing for a variety special, #Oscars director Glenn Weiss proposes to his girlfriend… and she says yes. #Emmys pic.twitter.com/FcyUipMlx1

— Hollywood Reporter (@THR) 18 September 2018
The legendary television producer and Oscars director got down on one knee and proposed to his girlfriend Jan during his acceptance speech for Outstanding Directing For A Variety Special. He said:
"Jan you are the sunshine in my life. And mom was right, don't ever let go of your sunshine." He continued: "You wonder why I don't like to call you my girlfriend because I want to call you my wife."
Happily, Jan said yes from her seat in the audience and rushed on stage to accept her proposal.
Click through the gallery above to find out what everyone wore on the red carpet.