The UK's Duchess of Sussex attended an exhibition charting the life, career and politics of Nelson Mandela, one of her heroes, in an unusual sleeveless trench dress.
The blush pink, double-breasted, dress is by Canadian designer, House of Nonie, and costs $1,085 (€1,218). She matched it with a Mulberry Clifton Shoulder Bag in Rosewater and pale pink court heels.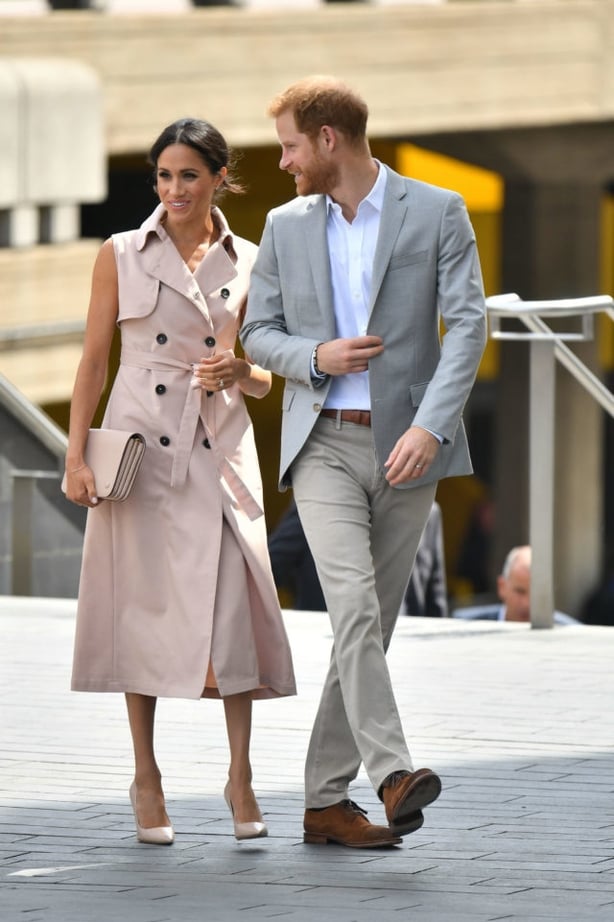 House of Nonie is relatively unknown in Ireland – so here's the low-down:
1. Nonie says they create ready to wear modern womenswear with a "tailored and refined aesthetic, with a twist of Eastern inspiration".
2. The original line in 2008 was handmade by founder Nina Kharey in Calgary and sold in local boutiques. There is now a team based in Vancouver.
Last night we got a sneak peek at @HouseofNonie SS18! LOVE this blouse! ?? Congrats Nina. ???? Such a stunning line. #yycfashion #supportlocal pic.twitter.com/WH6tOPiTNf

— Jenny Steele (@JennySteeleYYC) 3 November 2017
3. The brand says they design and produce the clothes ethically, and are staying true to their Canadian roots.
4. Nonie was nominated for the Swarovski Emerging Designer of the Year Award last year.
5. Apart from Meghan's coat, the SS18 collection featured romantic blush pinks, neutral separates, oversized ruffles and voluminous flared trousers.
The brand says their inspiration was drawn from Indian menswear and "introduced a fusion of Japanese martial tradition".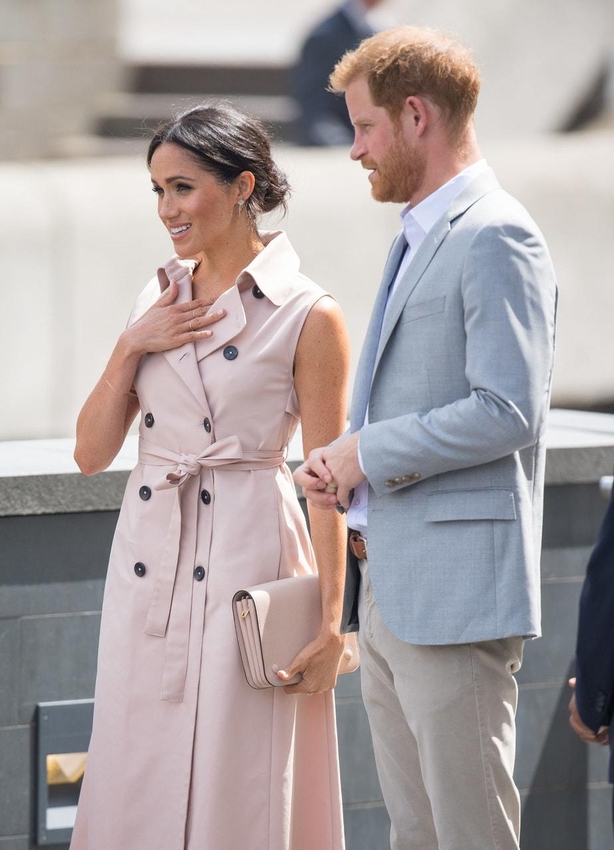 6. All the fabric for the latest collection is hand-selected from Italian and Japanese mills. Think soft knits and relaxed linen for slouchy silhouettes.
7. Canadian singer Chantal Kreviazuk and Meghan's best friend Jessica Mulroney have also been spotted wearing Nonie.
8. Kharey told Fashion Magazine last year: "For my fall collection, I wanted to make something that was feminine but strong so that women wearing it can go into the world feeling fearless."