The Assassination of Gianni Versace: American Crime Story is a TV series that follows the true story of Italian designer Gianni Versace, who tragically died in 1997 when he was shot on the steps of his Miami home by serial killer Andrew Cunanan.
Based on the book Vulgar Favors by Maureen Orth, the series examines how cultural homophobia and prejudice delayed law enforcement's search for Cunanan, as well as Versace's relationship with his sister and muse Donatella.
The series is currently airing on RTÉ One and has inspired the team here at RTÉ LifeStyle to look back at the designer's most iconic work.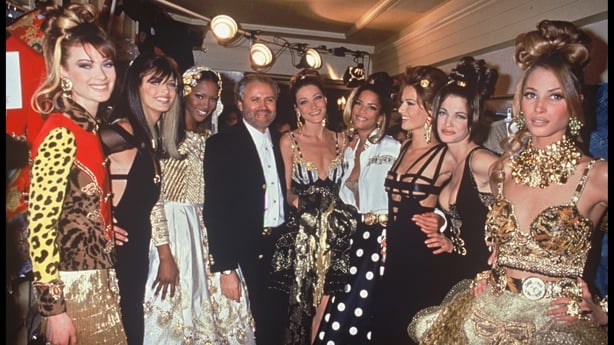 Gianni dressed some of the world's most famous women and somehow made them shine even brighter.
In 1994, a little-known actress walked the red carpet with actor Hugh Grant at the premiere of Mike Newell's Four Weddings and a Funeral. The dress she wore, below, put her on the map.
The following morning, Elizabeth Hurley's photograph was on every newspaper thanks to Gianni's iconic safety pin gown.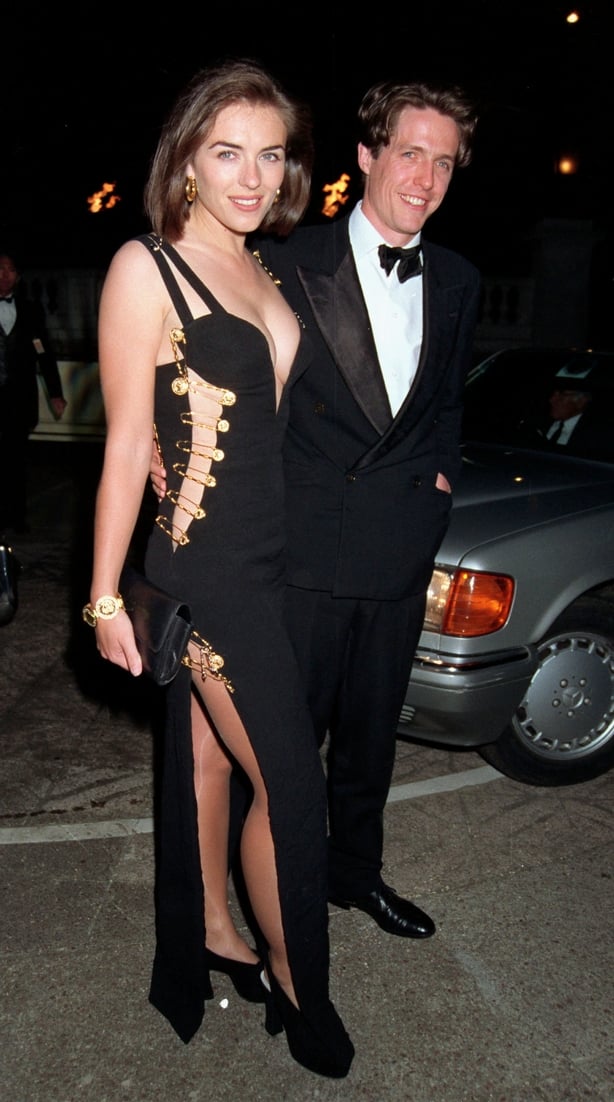 The trailblazer worked with celebrities and models alike and soon had a social circle that included everyone from Princess Diana to Naomi Campbell.
In 2017, Donatella Versace - who took over as creative director following her brother's death - called on Gianni's favourite supermodels to close her Spring show.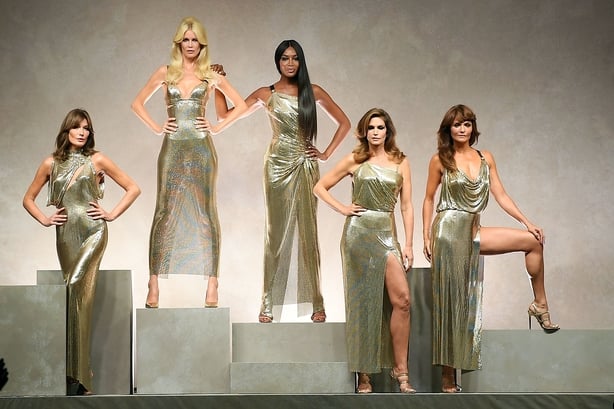 Carla, Claudia, Naomi, Cindy and Helena (no second names needed) all took to the catwalk to mark the 20th anniversary of designer's death - see above.
Click through our gallery above to see some of Gianni's most memorable designs and the women who wore them.
A double bill of The Assassination of Gianni Versace: American Crime Story will air tonight on RTÉ One at 9:00pm. Catch up now on RTÉ Player.