It's the latest in a long line of Nineties trends that have seen a renaissance lately – crop tops are well and truly back on the fashion map.
But if you think midriff-baring tops should only be worn by those below a certain age (and size), think again.
"We believe in celebrating style at any age, shape or size," says Suzi Burns from JD Williams, the retailer which specialises in fashion for women aged 45-plus.
"Our 'Midster' customers are becoming increasingly bolder in their fashion choices, which is great to see, and there's no reason why they can't adopt any trend and make it work for them."
The key, Burns says, is remembering that you don't actually have to reveal your midriff at all if you don't want to (or you could just go for it like Baddie Winkle, pictured below).
"Older women can wear the trend by pairing with high-waisted bottoms that rise up past the belly button.

"This season's trend for paper bag waists is perfect for this as they tend to sit slightly higher on the torso which will minimise the amount of flesh on show," she says.
"Wrap style crop tops are also extremely flattering as they can be adjusted according to how much skin you want to show. They also draw the eye inwards which is flattering on large or small busts."
"Above all, wear with confidence," she adds. "There's no better accessory to an outfit than a big smile; style should be fun and enjoyed by everyone, regardless of age."
With that in mind, here are five flattering crop top combinations to wear with pride – and a smile.
Cool crops: Team your top with…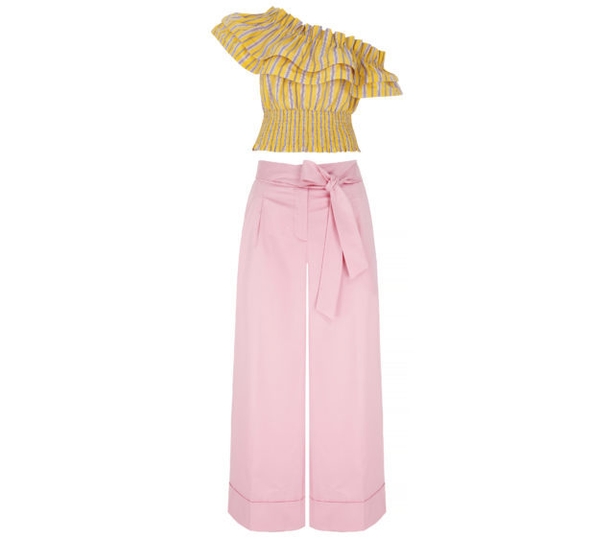 River Island's yellow stripe one shoulder shirred crop top, €18.00 (was €45.00) with a V by Very Pink Wide Crop Trouser, £28.
2. A maxi skirt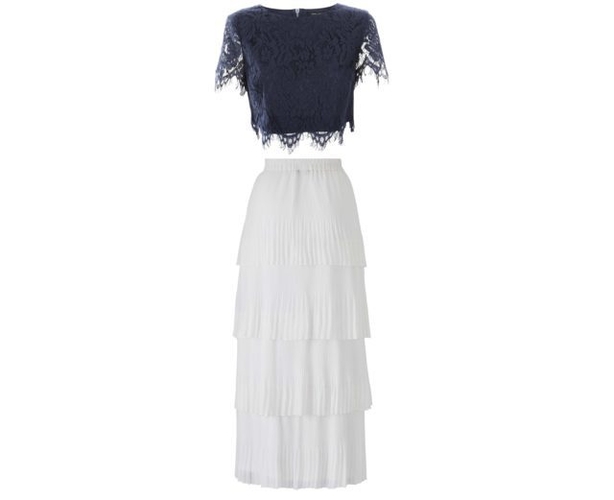 New Look's Navy Lace Crop Top, €24.99 and a JD Williams Tiered Pleated Maxi Skirt, £45
3. Culottes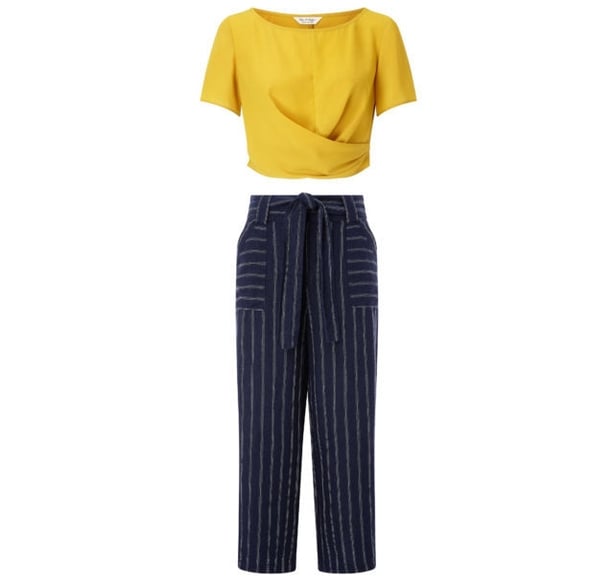 Miss Selfridge Ochre Twist Front Crop Top, €35; Monsoon Myra Linen Stripe Culottes, £36.00 (was £45.00)
4. Jeans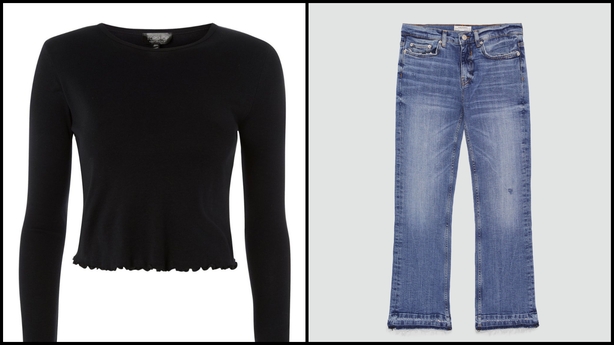 Topshop's Petite Lettuce Crop Top; €16 and Zara's Bootcut California Blue Jeans, €39.95
5. A high-waisted skirt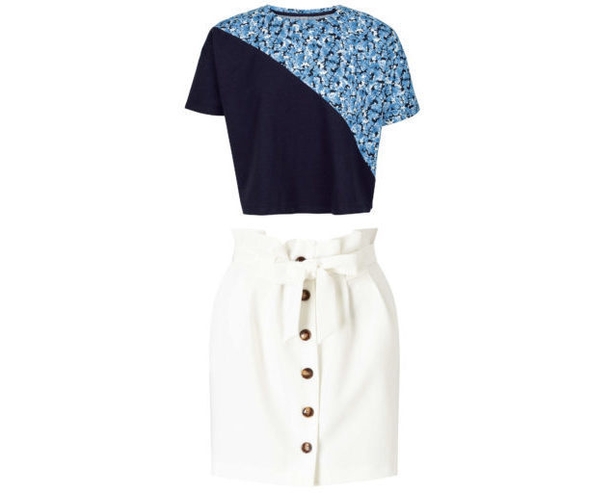 Fatface Athleisure Emma Cropped T Shirt, £35 and a Miss Selfridge Ivory Button Paper Bag Skirt, €42