The 71st annual Cannes Film Festival has kicked off and will run until the 19th of May. While critics and audiences enjoy cinematic creativity, we here at RTÉ LifeStyle will be feasting on fashion.
This year, Australian actress Cate Blanchett has been named as the President of the Jury and will be working alongside fellow jury members Kristen Stewart, Ava DuVernay, Lea Seydoux and Khadja Nin.
Irish connection
On May 10th, Irish model Stella Maxwell walked the red carpet looking drop dead gorgeous in Cannes wearing a strapless Roberto Cavalli dress with a structured plunging neckline.
High fashion
Elsewhere, Lupita Nyong'o wore a beautiful Dior Couture gown with organza leaf embroideries and a white bodice designed by Maria Grazia Chiuri - watch how it was made in the video below.
Ditch the shoes
Kristen Stewart sparkled in a silver Chanel dress before ditching her shoes to tackle the Cannes staircase. Although those Louboutins do look uncomfortable, it is more than likely that the actress ditched her heels to protest the so-called 'flat-shoe ban'. More below.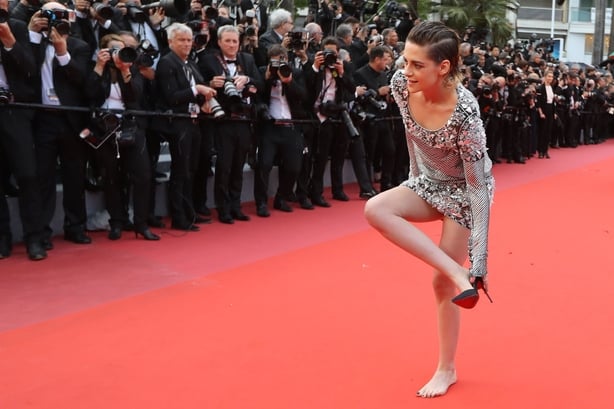 In 2015, a number of women were reportedly turned away from a red carpet screening of Carol for wearing flat shoes instead of high heels.
@muirkate happened to my wife (eventually let in)

— asifkapadia (@asifkapadia) May 19, 2015
At the time, Cannes' director Thierry Frémaux denied that the footwear was obligatory, saying: "The rumour saying the festival insists on high heels for women on the red carpet is unfounded".
While Cannes' official dress code for the red carpet does not specifically mention the height of a woman's heel, it does insist on formal dress which the festival's hosts and hostesses may have taken to mean 'high heel only'.
Either way, it certainly got a reaction from Julia Roberts who went barefoot in 2016 to the premiere of her film Money Monster.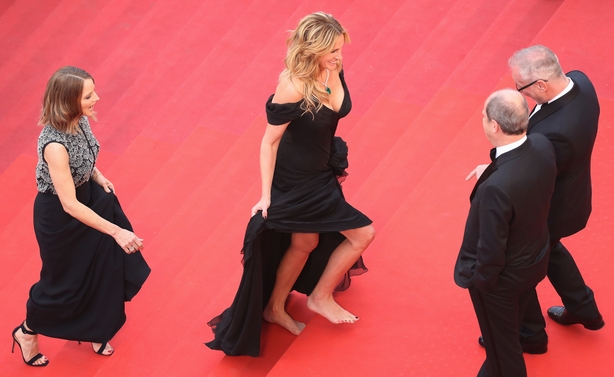 And apparently from Ms Stewart in Cannes this week...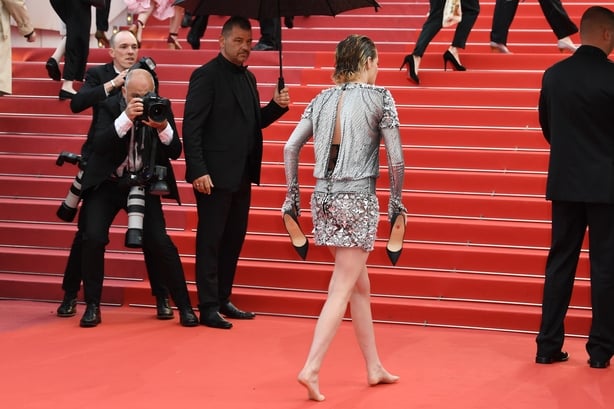 Selfie ban
There has been a talk about the decision by festival organisers to ban selfies at this year's Cannes.

"On the red carpet, the trivial aspect and the slowing down provoked by the disorder which these selfies create tarnishes the quality of [the red carpet experience] and of the festival as a whole," artistic director, Thierry Frémaux told Le Film Français magazine.
Cannes organizers ban selfies, deeming they detract from the glamour of the event pic.twitter.com/FVDnYZDvuT

— Reuters Top News (@Reuters) May 9, 2018

So there are very few fab fashion pics, instead, check out our pics below in the gallery above.
Our favourite looks of Cannes 2018?
#1 Winnie Harlow in Jean-Louis Sabaji Couture.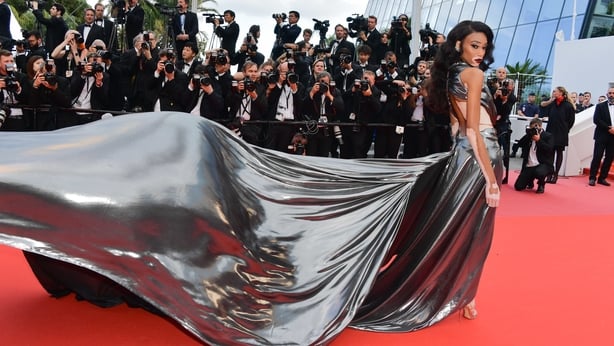 #2 Deepika Padukone in Ashi Studio.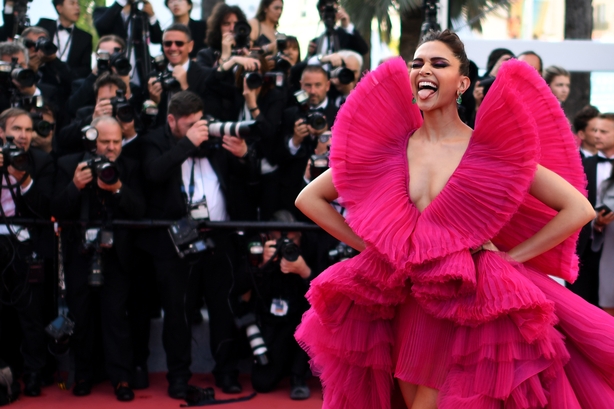 #3 Kendall Jenner in Schiaparelli Haute Couture.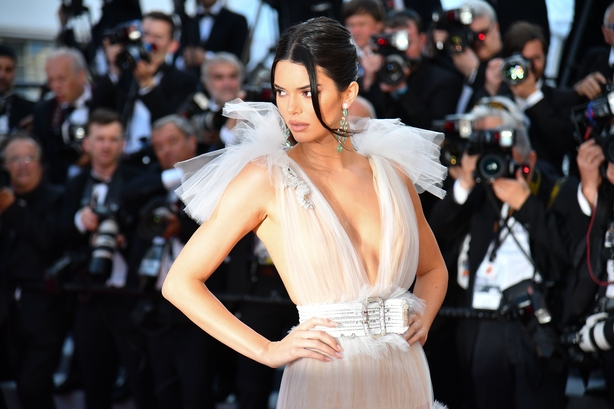 Click through the gallery to see all the fashion so far and check back for updates as the festival continues.