Meghan Markle made headlines when she wore a £56,000 Ralph and Russo number for her engagement photo shoot.
While fans fell in love with her style, many others took to Twitter to question why the actress chose such an expensive outfit.
So apparently Meghan Markle's engagement photo shoot dress cost £45k - the same amount as my student loan debt 🙃🙃🙃

— Angharad (@AJGallimore) 22 December 2017
From the sounds of things, these protests haven't put Meghan off as her wedding dress is rumoured to cost an incredible £400,000.
If Look magazine's source is to be believed, the budget for their big day has already been doubled with much of the cost going towards Meghan's dress.
New York-based fashion photographer Alexi Lubomirski shot the engagement photos of Prince Harry (in Burberry) and Meghan Markle (in custom Ralph & Russo dress & Victoria Beckham sweater). pic.twitter.com/uOsQ2C7bYG

— THE FASHION LAW (@TheFashionLaw) December 22, 2017
It's unlikely we'll hear the full costs of their big day but if the price of the engagement dress is anything to go by, cost-saving measures are clearly not a primary concern.
While filming the television series Suits, Meghan spent a lot of time in Canada and has promoted a lot of Canadian designers on her recent outings.
However, the designer of her wedding dress is currently one of the royal family's best-kept secrets.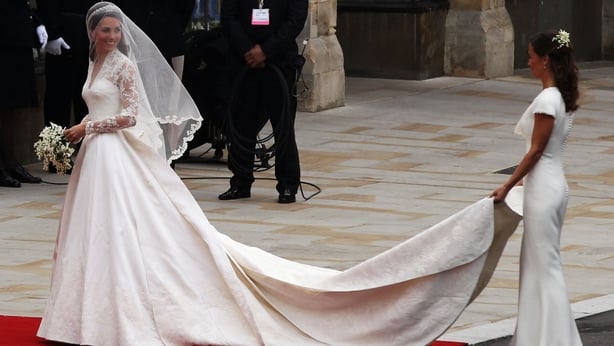 To put the rumoured cost of Meghan's dress into perspective, Kate Middleton's iconic Alexander McQueen wedding dress - pictured above - cost £250k.
In 1981, Princess Diana wore a design by David and Elizabeth Emanuel - pictured below - valued then at £9, 000.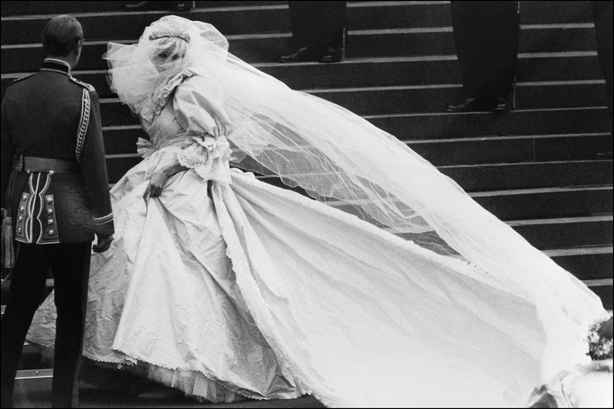 Prince Harry and Meghan were engaged on November 27th, 2017 and are set to walk down the aisle at Windsor Castle on May 19th, 2018.
The actress and activist, who was previously married to producer Trevor Engelson for two years from 2011, is set to become the first American to marry into the royal family since Wallis Simpson married the Duke of Windsor.