For the past seven weeks, Dancing with the Stars has been heating up our Sunday nights with drama, glitz, and glam. Now, with just five weeks left in the competition, the pressure is on - and not just for the dancers.
We caught up with host Nicky Byrne to find out how he enjoys dressing up every Sunday night, and how he handles the pressures of live TV. Watch our interview with Nicky above.
"It gets easier because you get used to it. If you've got confidence that you can bring to it and you really genuinely enjoy what you're doing, it will make it easier."
"I genuinely love the show," he continues, "I did the English one, as we know, and as we go on now I love the banter with the celebs. I know what they're going through - good and bad - I know what its like to be judged, to get crap scores."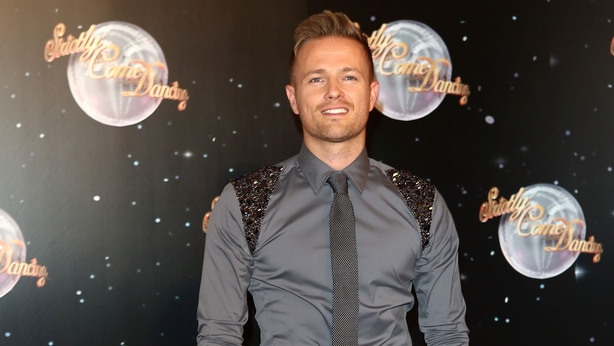 The first series of Dancing with the Stars Ireland was the seventeenth most watched show in Ireland in 2017. We asked Nicky how it felt to be a part of such a popular series.
"That's what you want. When you get the text the next day or on the Monday or Tuesday when they get the results and it's doing really well... because I've been on the other end."
Despite starting his career in a boyband, DWTS has to be the most stylish role of the former-Westlife singer's career. We wanted to know what its like to dress like Bond every Sunday night.
"This show, as you know, is all glitz and glamour and sequins and all that type of stuff, and that's for the dancers, but the celebs and the judges are kind of dressed up, too. Certainly, it's black tie - it's ballroom, it's dickie bows pretty much."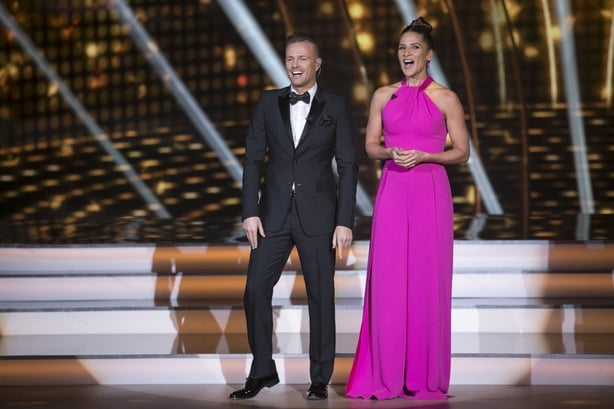 Stylist Clémentine MacNeice has been working with the judges and hosts for their weekly looks. Nicky broke down some of the brands that he's been wearing.
"There's been some quality suits there. Jeff in Brown Thomas has been brilliant. Clém obviously styles the show, she's phenomenal. Benetti have given us some suits this year, and there's some coming out of Arnotts as well. Kooples are a good make - I don't know if you want to go all red carpet on it, but Kooples are good."
"This [suit] is actually my own one [...] it's a Burberry suit from a few years ago when Westlife was going and I had money to spend on a Burberry suit... maybe those days will come back soon, when Westlife come back."
Watch Dancing with the Stars every Sunday on RTÉ One at 6:30pm and Can't Stop Dancing every Friday at 8:30pm on RTÉ One.