Irish actress Saoirse Ronan wore a dazzling number to the Palm Springs International Film on Tuesday evening.
The Carlow native wore a long pink and orange satin Gucci dress with a thigh-high slit and bow detail to receive the 'Desert Palm Achievement Award'.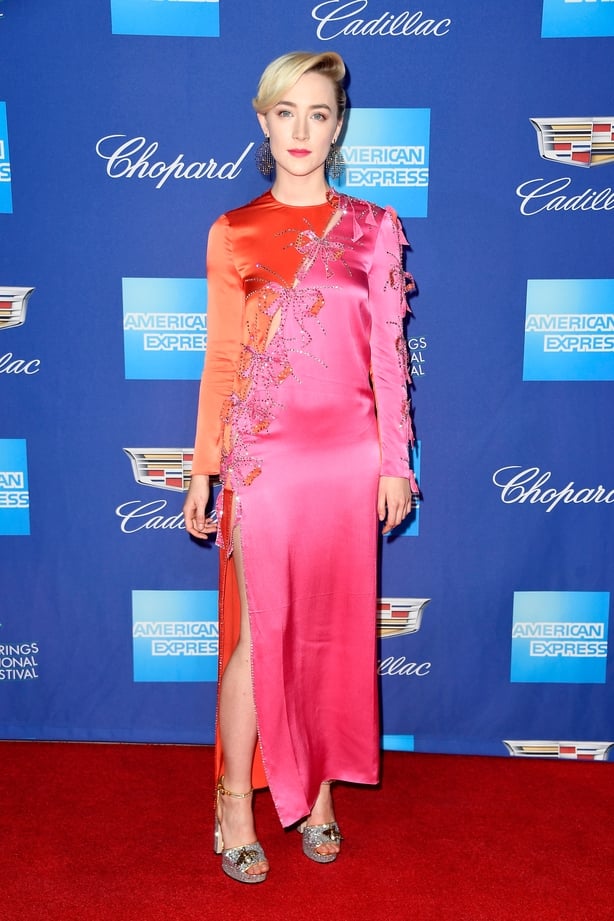 Recently nominated for a Golden Globe Award for her leading role in Great Gerwig's Lady Bird, Saoirse has gained critical acclaim for her latest venture. So much so that it would be easy to forget that the actress already has an established and enduring career.
Last night, the Oscar-nominee was rewarded for 'her body of work' at the 27th annual Palm Springs International Film Festival Awards Gala at the Palm Springs Convention Center.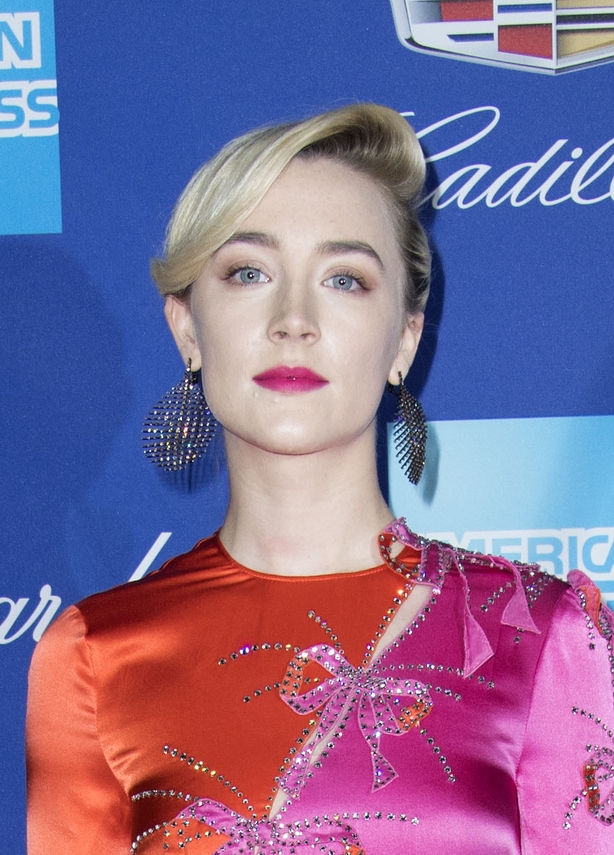 Saoirse paired her bold Gucci dress and sparkling shoes with statement earrings from Fernando Jorge.
Her make-up included a simple brown smokey eye and a pop of hot pink lipstick while her hair was placed in a beautiful sleek up-do.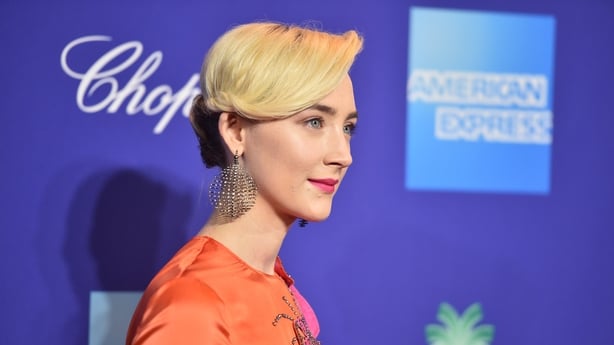 We absolutely love the Brooklyn star's style and we are so excited to see the young lady taking chances with her look.
We can expect to see the Carlow native walking down a lot of red carpets in 2018. We don't doubt that she will be accepting awards at every turn, the real question is - what will she wear?