'Tis the season...when red is the new black and given it's known desired effect (who doesn't want to look sexier), it's the time of year to embrace this ever evocative colour choice!
Check out some of my favourite little red numbers and you'll be kissing under that mistletoe quicker than you can say Ho-Ho-Hello!!
Oh-So-Oriental
This playful shift mini with stunning oriental embellishment is the perfect party dress for a lady who loves her pins!
It's a little showstopper and with wide sleeves and a loose fit, it will be über comfortable on the dance floor. Get the Shift Mini from ASOS for €205.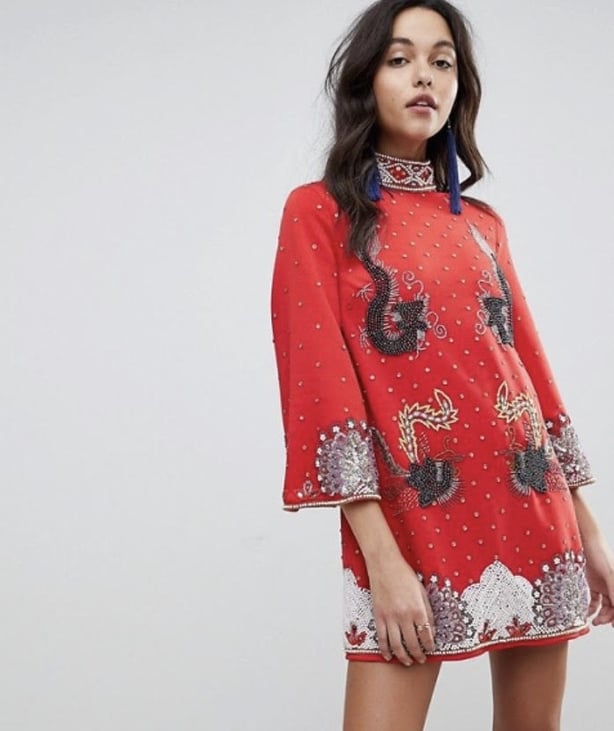 A Touch of Class
Opting for a more conservative Christmas number? Be it for midnight mass or that date with distant relatives, this classic piece will ensure you hit all the right notes.
The ruffle cape effect is perfectly festive but the material is light and easy. J'adore! Get the Ruffle Lace Skater Dress by YAS in Topshop for €97.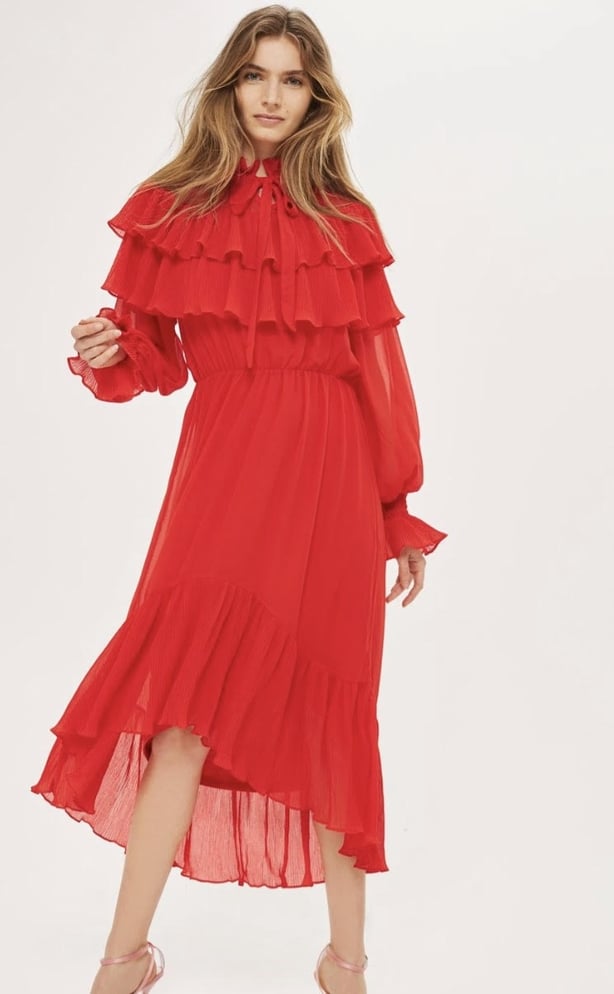 Festive Flair
I'm not generally a fan of the bodycon dress but this one has stopped me in my tracks!
It's screaming to be worn at this time of year and the unique pattern from good ole Uncle Ted is a such an eye-catcher. It's a statement piece and sure to turn heads. Get the Bardot Bodycon in Ted Baker for €215.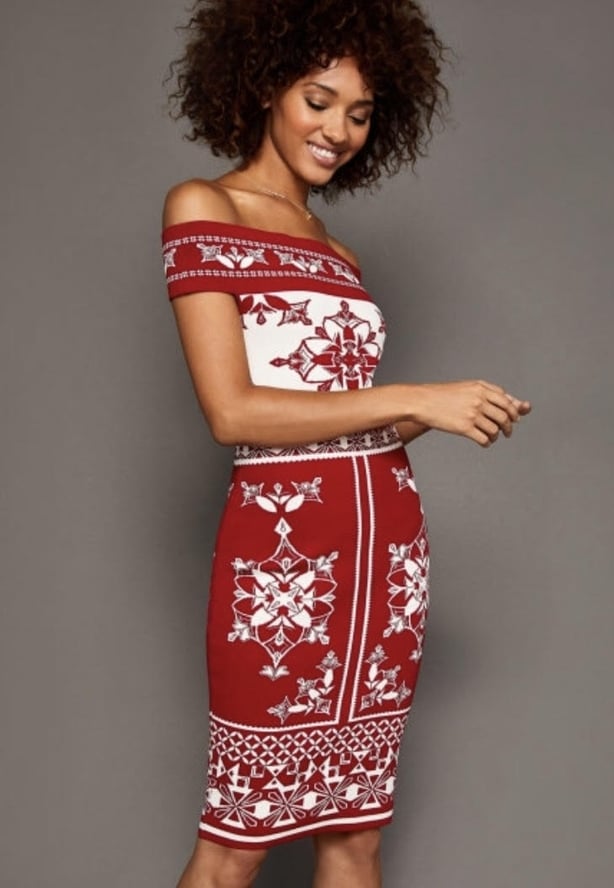 The Duo
Wear it alone and it's nice...team it with the cropped pants and this Jacquard dress is WOW.
I love this little two piece... versatile for any festive occasion. A winner all right! Get the Dress for €49.95 and the trousers for €35.95 in Zara.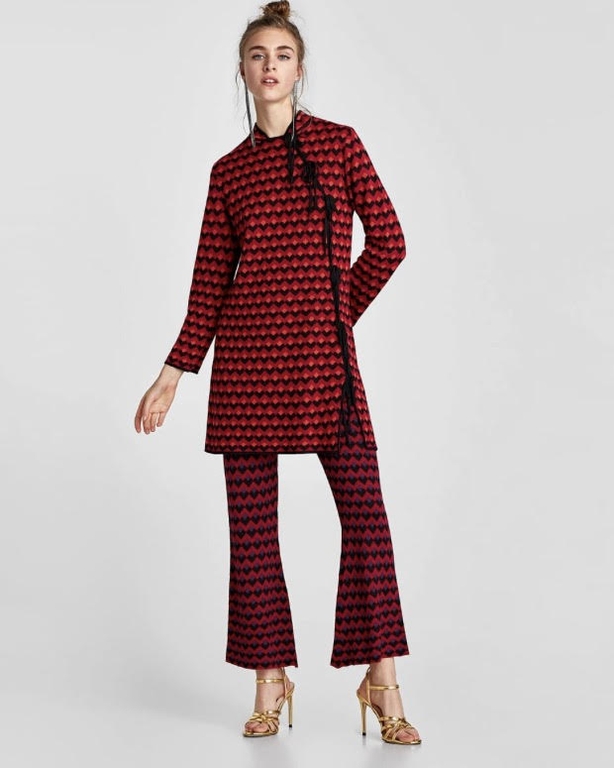 Sexy Senorita
This midi, polka dot piece has all the Spanish feels and if it doesn't have that special someone under your spell before the night is out I don't know what will!
Get the For Love and Lemons Dress in ASOS for €285.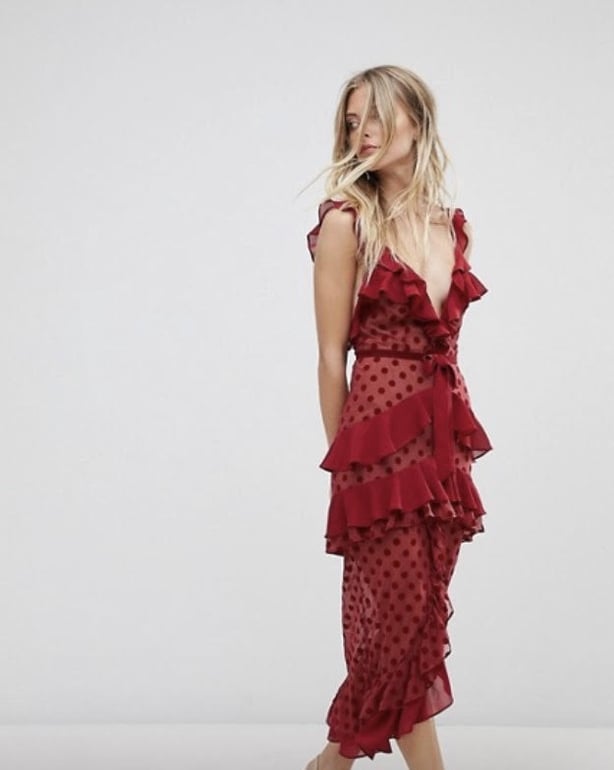 Devils in the Detail
Whether it's for after-work drinks or Christmas Day, this dress is a timeless beauty and perfect for the New Year.
The shoulder details are a subtle touch of sophistication and the puffy sleeves add that je ne sais quoi. This one is going on my list to Santa. Get the Midi Dress in Zara for €49.95.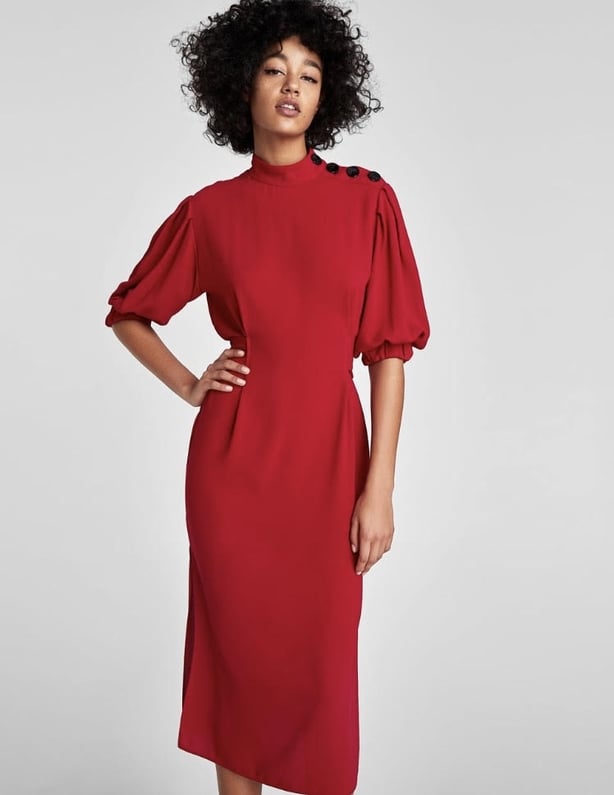 Couch Potato
If like me, you intend to hibernate and indulge this Christmas, look no further than a cosy, oversized, hoody dress and you can munch and lounge away to your heart's content! Get the Hooded Sweatshirt Dress in H&M for €22.99.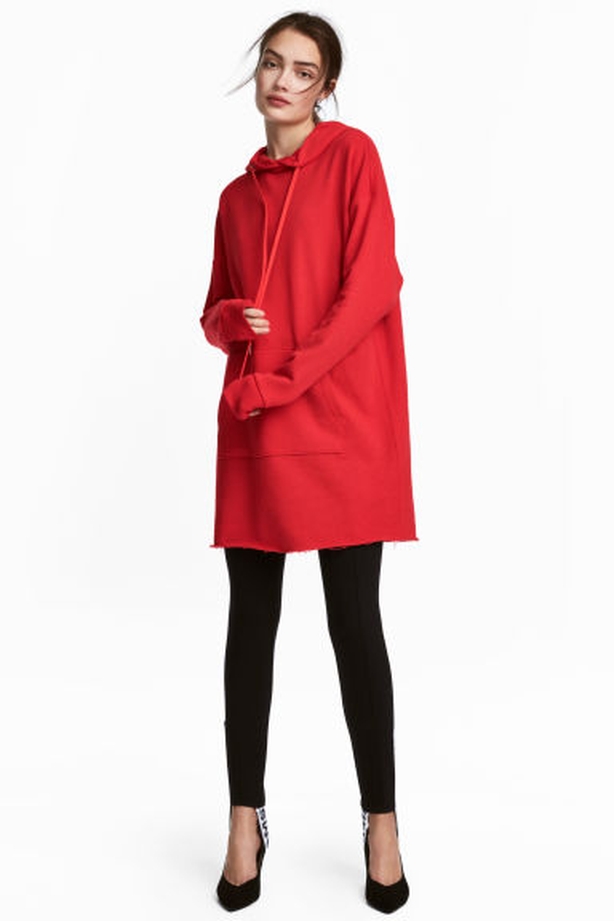 Belle of the Ball
Now is the time to embrace the bling and this sequinned halter neck is one way to do that with aplomb!
Complete with slit and shine, this is one party dress you don't want to pass up on. Get the Halter Neck Dress in Zara for €69.95.