Saoirse Ronan's most memorable fashion moments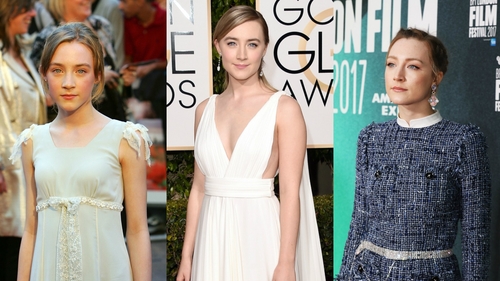 Irish actress Saoirse Ronan has been making headlines this week. Not only has her latest movie Lady Bird made history on movie review site Rotten Tomatoes - the movie has zero 'rotten' reviews and has outranked 1999′s Toy Story 2 - but she has also been killing it on SNL with a series of sketches.
To celebrate the success of one of our most talented and stylish ladies, we've created a gallery of some of her most memorable fashion moments. Click on the gallery above.
Born in New York, Saoirse has been working the red carpet since 2007 for her role in Atonement, not to mention her television career which started in 2003 with RTÉ's The Clinic.
Since childhood, the Carlow woman has starred in a variety of feature films from indie hits like Violent & Daisy and Byzantium to her Oscar-nominated role in Brooklyn.
We can't wait to see what the future will bring for the twenty-three-year-old and we definitely can't wait to see what she wears doing it!