We all love to find a bargain when shopping and there is no better feeling than finding a unique gem in one of Ireland's many charity shops.
According to a social media survey, 78% of us in Ireland are still choosing to donate unwanted items to charity shops, rather than sell online which means there are bound to be some seriously fashionable finds out there.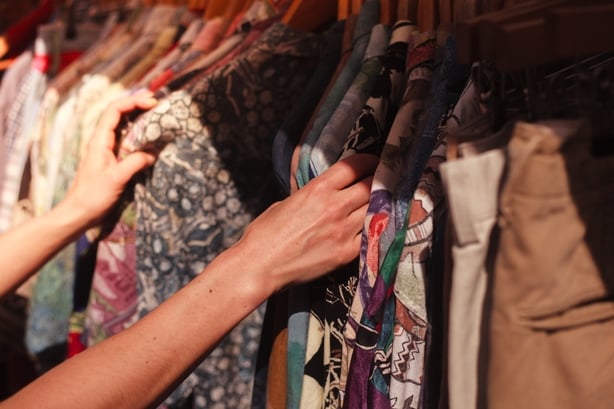 Stylist, Jo Linehan is sharing her top five tips for finding treasures in a charity shop:
Stick to your own style. There's nothing worse than buyer's remorse, so stick to your favourite pieces, whether that's jeans or trainers. Don't get beguiled by a vintage sequin number if you're never going to wear it.

Look for labels. The best charity shop finds I love have been classic pieces from designer labels. I got an oversized denim Ralph Lauren shirt for €5 in a charity shop about five years ago and it is still amazing. The quality is there. Keep your eyes peeled for labels with distinction and steer clear of cheaper pieces that won't last.

Find out when the shop replenishes what's on the floor. That way you'll be the first to get a look at the newest items.

Talk to the volunteers. People in charity shops have given their time to help, so they're always happy to give you a hand and find what you're looking for. Don't be shy.

I operate on a one-in-one-out policy. If you find something amazing, give something away that you don't wear anymore. That's just good clothing karma.
Shop for Change
Jo shared her fab five tips in support of BT's sixty annual Shop for Change event which will take place on Thursday, 19th of October and over 110 of the companies employees will take over 11 Irish Cancer Society charity shops in an effort to fill the shops with high-quality stock; attract customers; and raise crucial funds for cancer research and care.
For further information and for a list of participating Irish Cancer Society shops, click here.