Chris Hemsworth is the new face of Hugo Boss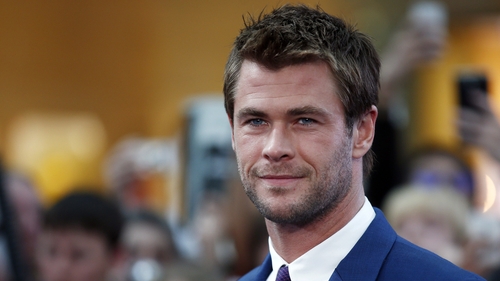 Actor Chris Hemsworth has become the ambassador of Hugo Boss' new fragrance and we can see why.
Having being named 'Sexiest Man Alive' in 2014 by People Magazine and 'Man of the Year' in 2016 by GQ Magazine, Thor actor Chris Hemsworth has become the new face of Hugo Boss' 'Bottled' fragrance.
He's now representing the brand's 'Man of Today' campaign in a classy suit and city style.
Does anyone else have the sudden urge to go shopping? Is it weird we want to know what Chris Hemsworth smells like?
As a brand ambassador, Chris will follow in the footsteps of stars including Jared Leto, Theo James, Gerard Butler and Ryan Reynolds.
Chris is known for his Thor-worthy masculinity, cool attitude, great sense of humour and all-round class so this new campaign is sure to suit him perfectly.
The 33-year-old actor said this about his collaboration with the famous brand:
"It's an iconic brand that's been around for many years. The qualities and the messaging of the brand spoke to my way of living and my way of thinking.

The campaign is a very positive message of compassion and commitment. It talks about success and chasing your dreams, but doing that with integrity and honesty."
You will be able to see more of Mr Hemsworth's magnetic blue eyes this September when the full campaign is released.
The Aussie beau and father of three has a bright year ahead with lots of exciting projects such as Thor:Ragnarok and Avengers:Infinity War next year.
While we're hopping up and down with impatience to see more of this campaign, so here is a gallery of Chris Hemsworth's best looks.