2017 MTV Movie & TV Awards - Red Carpet Fashion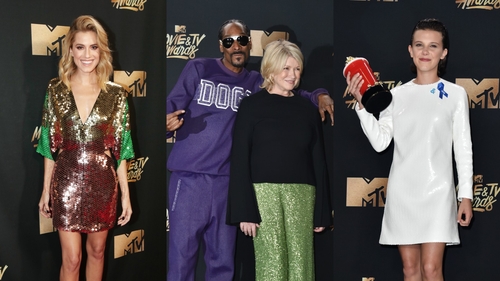 MTV are moving with the times. Last night they hosted their annual awards night which included both movies and television. Additionally, the awards were gender neutral.
At this year's award ceremony actors, Emma Watson, Hugh Jackman, Daniel Kaluuya, Hailee Steinfeld, James McAvoy and Taraji P. Henson all competed in the same category for 'Best Actor' with no gender divide.
In the end, it was Emma Watson that took home the award for her role in Beauty and the Beast.
Click through the gallery to check out some of the best fashion of the night - wait 'til you see Cara Delevingne's new look.