Our very own Ruth Negga killed it on the red carpet of the Metropolitan Museum of Art in New York last night.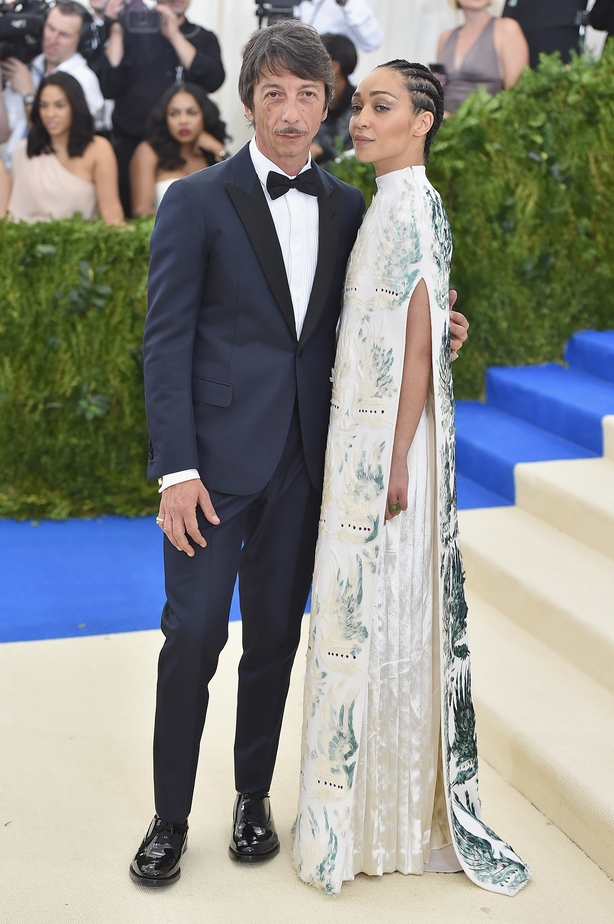 Ruth Negga wore a Greek goddess inspired Valentino gown while accompanied by the brand's creative director Pierpaolo Piccioli.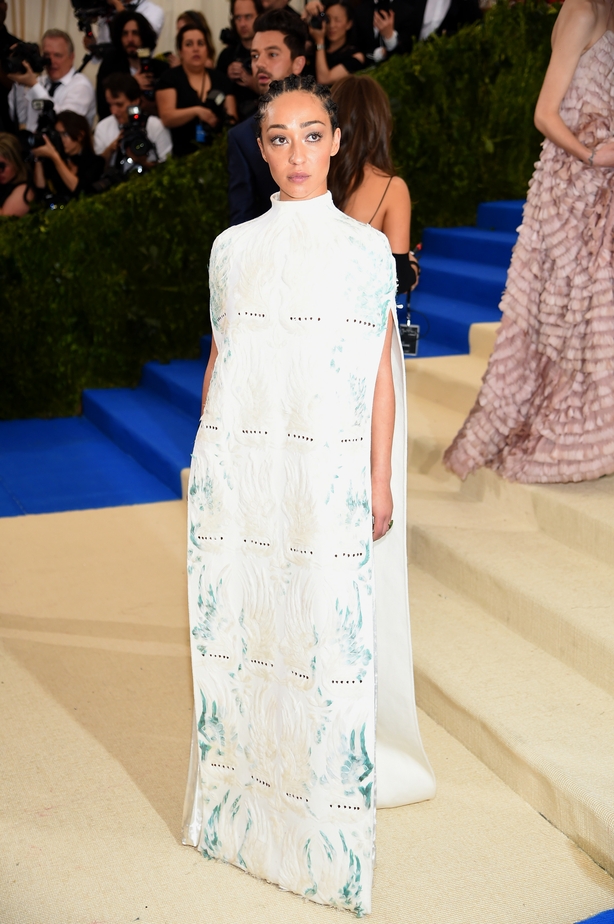 High neck, feather details and symmetrical cut: our girl knows how to rock a look. Ruth's style always shows off her personality and last night she looked simply angelic.
If you look closely you can see Ruth's discreet boyfriend and fellow actor Dominic Cooper behind her.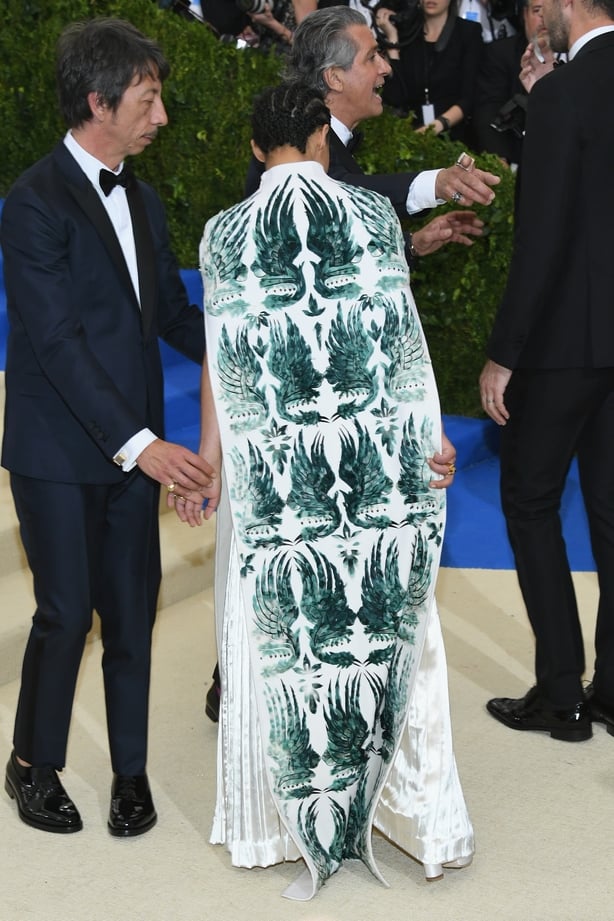 The back of the gown is even more interesting. This cape has a stencil-like pattern with birds in teal tones. We are captivated.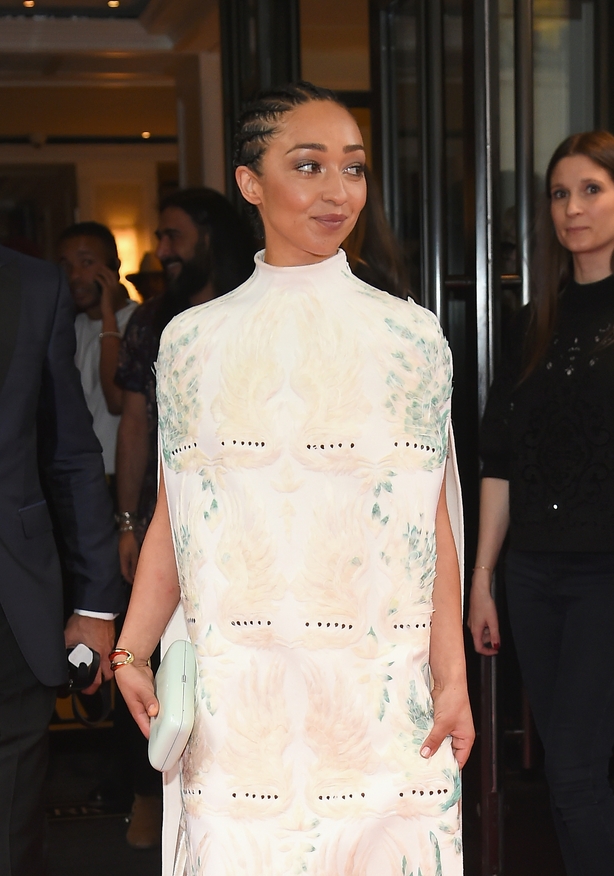 Ruth Negga kept her look simple with discreet make up and nails, a white clutch and a Tiffany & Co. bracelet. We are in love with her short cornrow braids!
Ruth Negga's dress choice was more a piece of art than a gown. The Irish actress is always original and as a natural beauty, it doesn't take much to make her dazzle.