Rihanna's dress stole the show at Met Gala 2017
Rihanna is known for taking risks and her most recent look stole the show at the Metropolitan Museum of Art's Gala Ball in New York last night.
In 2015, Rihanna made headlines by wearing Chinese couture that was handmade by Guo Peiwore to the 2015 Met Gala when the theme was China: Through The Looking Glass.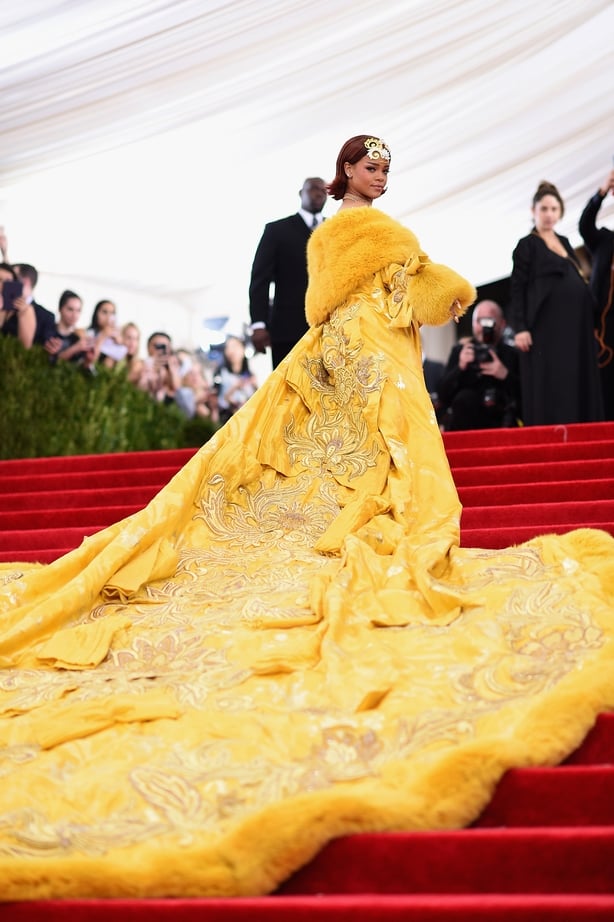 This year, the singer wore a show-stopping creation by Rei Kawakubo's Comme des Garçons. This year's theme revolves around the designer: Rei Kawakubo/Comme des Garcons: Art Of The In-Between.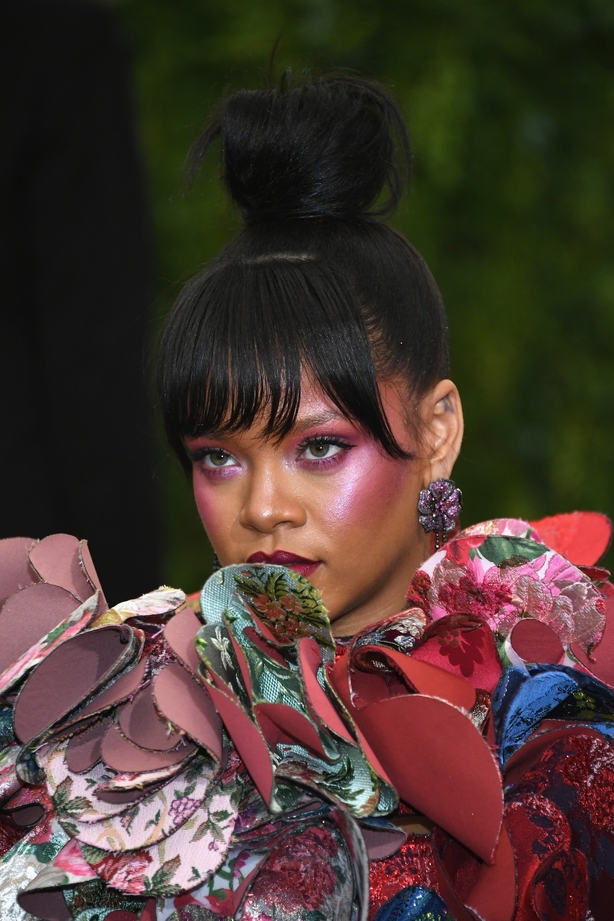 Rihanna absolutely killed this look. With layers upon layers of three-dimensional floral ruffles, the singer could have become lost in the dress but she killed it with fierce makeup and a sleek and simple up-do.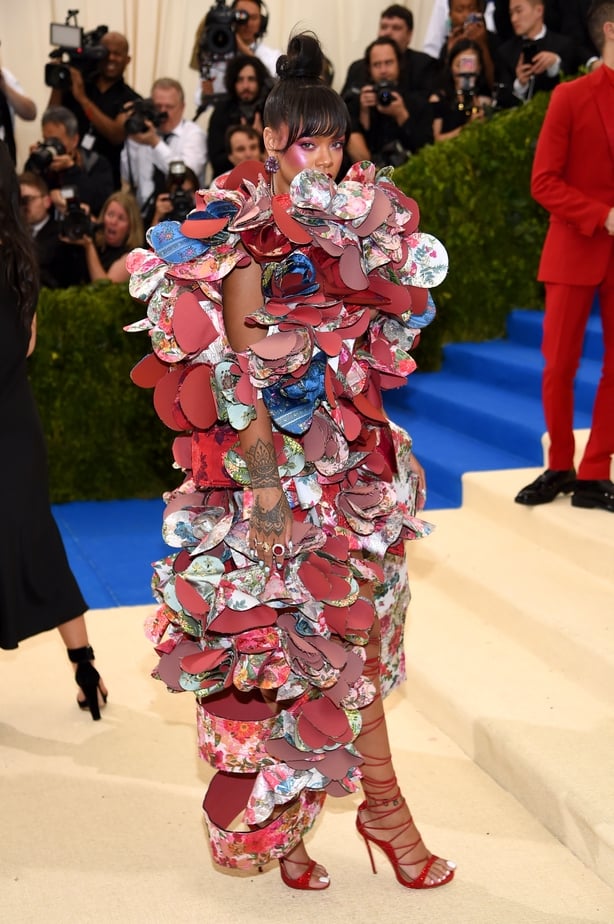 She completed the look with thigh-high red lace-up heels, pale nail polish and eye-catching jewellery. Not an easy look to pull off but if anyone can, Ri Ri can.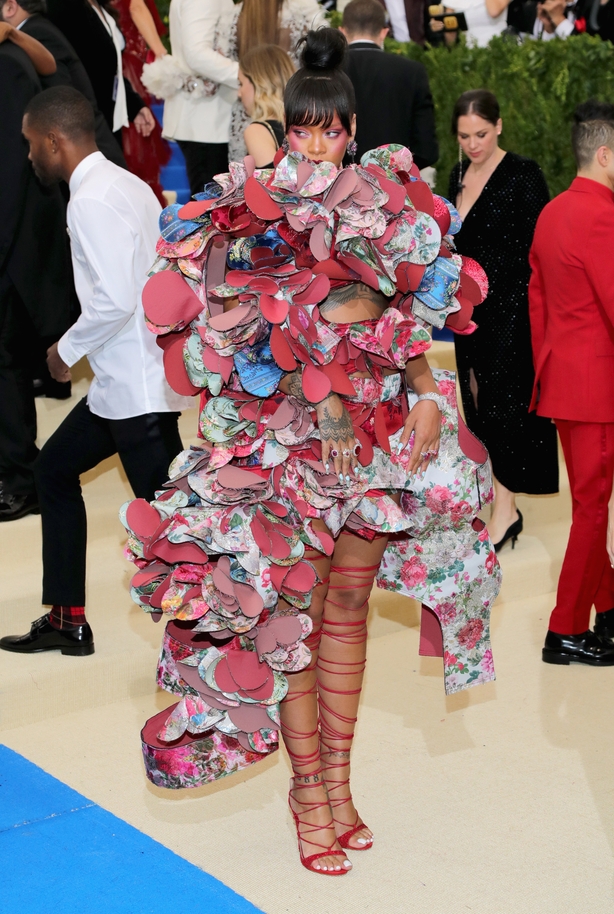 The dress has an interesting cut with long sides, a short front, and an exposed mid-section.
All hail, Rihanna.
Check out the most memorable met dresses of all time here.