Rory McIlroy is getting married... and he, and his wife-to-be are sparing no expense but what will Erica Stoll decide to wear to what many are calling the biggest celebrity wedding of the year?
It's official - if RTÉ Radio 1's Morning Ireland called it the biggest celebrity wedding of the year - then it probably is, now least of all because sports lovers, golfers and most Irish people actually know who Rory McIllroy is. But also because we as a nation are a little bit nosey and would only love to see how the golfer celebrates in style.
Since his controversial visit with President Trump, Rory's name has spread to State side and various media sources have been reporting on his engagement including American gossip king Perez Hilton.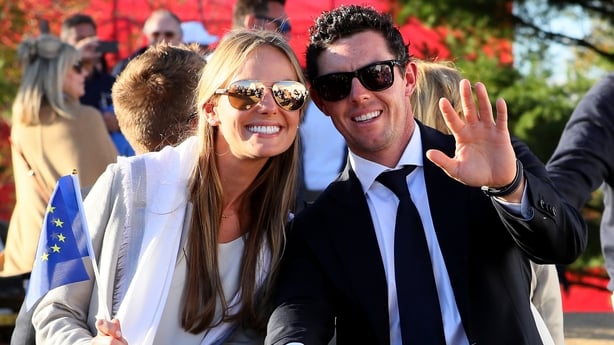 Rory McIlroy is getting married... and he spares no expense!
The wedding will take place at the magical and luxury Ashford Castle on Saturday, April 22nd. And the guest list includes some of the biggest names in golf and showbiz with friends like former One Direction band member Nial Horan.
Some iconic singers have been rumoured to be performing at the wedding, including Coldplay, Stevie Wonder and Ed Sheeran.
We need your consent to load this Instagram contentWe use Instagram to manage extra content that can set cookies on your device and collect data about your activity. Please review their details and accept them to load the content.Manage Preferences
It's no secret that the sporting superstar's love life has been a rollercoaster ride in the past after his previous engagement to tennis star Caroline Wozniacki. Now he is about to tie the knot.
Who is the bride-to-be?
Rory's future bride is Erica Stoll. She is a 29-year-old American publicist who keeps her private life private.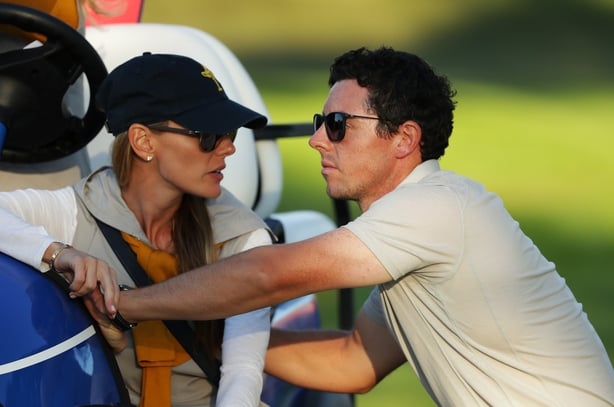 All eyes will be on her on Saturday 22nd April. What can we expect her to wear on her big day? What do we know about her style and taste of fashion?

Nothing - or at least very little.
She is a natural beauty and her looks are mainly chic, but casual.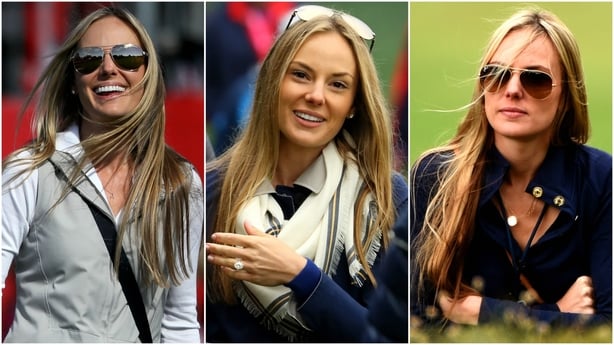 Rory told the Daily Mail that "she never wants to be the centre of attention and is always comfortable in the background." He went on to explain why he loves that about her:
"She is a low-key person but she brings a level of normality to everything. She has a calming presence and that's not just on me, it is noticeable in any company."
She loves all kind of baseball caps when she hits the green with her fiancé and her go-to hairstyle is to keep her long blonde mane loose or in a simple braid.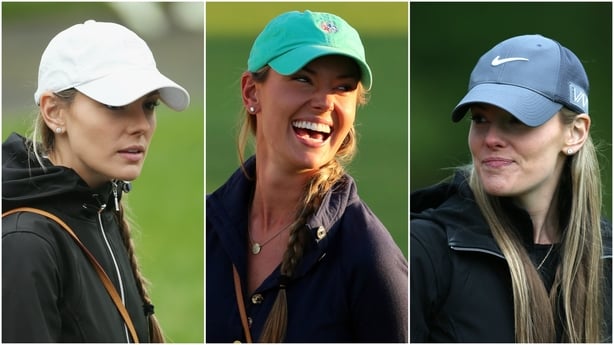 But of course, we don't expect her to wear a base cap to her big castle fairytale wedding...
Guess we will have to let her surprise us with her wedding dress or maybe we'll never know what she wore because this wedding is on lockdown.
The staff will have to wear various coloured wristbands to access certain areas of Ashford Castle so we highly doubt there will be pictures posted all over social media this weekend. We can't wait to see what she decides to wear, and Rory too of course, when they walk around the castle grounds below for their four-day extravaganza.