2017 will mark the twentieth anniversary of Princess Diana's tragic death. To pay tribute to the iconic royal, multiple events will be taking place this year including a fashion exhibition taking place in Kensington Palace where the princess lived for fifteen years.
Speaking to RTÉ News, Co-Curator Libby Thompson said that the exhibit will feature some of Diana's most iconic looks.
"We've chosen dresses, sort of key pieces that people will probably remember, the famous, glamorous pieces"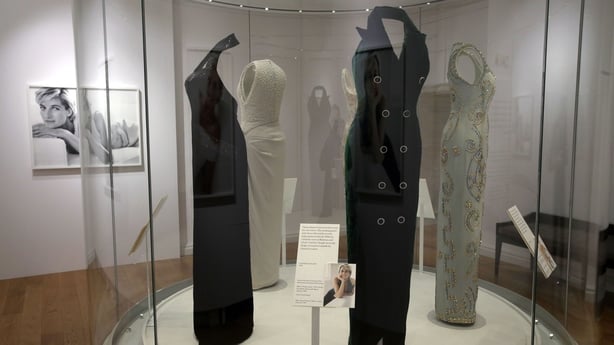 Curator Eli Lynn told RTÉ's Fiona Mitchell that Diana saw herself as an ambassador for British fashion.
"Diana herself didn't like to be known as a clothes horse, however, she did understand the language of fashion very well and she used clothes to help her do the job at hand"
The exhibit is aptly named 'Diana: Her Fashion Story' and will run for two years in Kensington Palace.