Did Beyoncé just reveal the sex of her babies?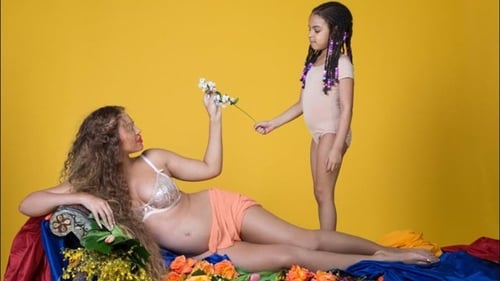 The notoriously private Beyoncé has always had a knack for revealing her pregnancies to the public. Dolce Dolce & Gabbana blazers, full blown fashion shoots and now, perhaps, a pair of earring have been used to tell her maternity story.
In 2011, while pregnant with Blue Ivy, Beyoncé took to the stage at the MTV Video Music Awards wearing a sparkling Dolce & Gabbana blazer. Never has a button been opened with such drama. Queen B revealing her baby bump to the world was literally a mic drop moment.
This year, the singer broke the news of her pregnancy with a full on photo shoot followed by an insane performance at the Grammys.
Now, as fans desperately search the singer's social media posts for signs of more baby news. They may have found something after she posted this photo to her Instagram.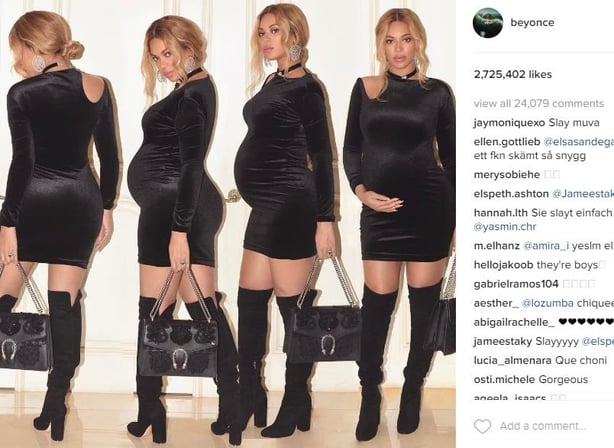 Fans were quick to point out that Bey chose to wear the same earring from her If I Were a Boy video. Possibly a nod that she is expecting twin boys?
Earrings from If I Were A Boy video, Still rocking emerald. Beyoncé is having twin boys and is due in May. pic.twitter.com/b7i6zSW0rj

— GagaLovesBey (@BeyLovesGaga) March 13, 2017
Whether this is pure coincidence or Bey's way of giving her fans a heads up, we just love a chance to look at Queen B's maternity fashion.
So, we've gathered some of her top looks for your viewing pleasure.
If you are keen for up-to-the-minute news on food, fashion, parenting, fitness, travel, recipes and more – the Lifestyle Weekly Email will put a smile on your face when it comes into your inbox every Thursday.