Beyoncé's baby bump: The real Grammys star?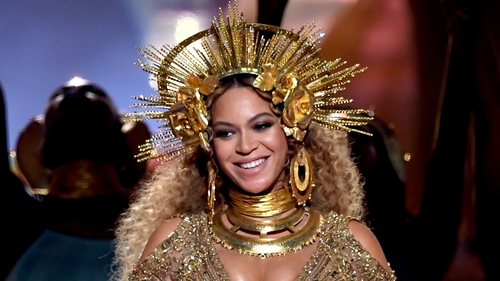 Last night Adele was at the forefront at the 59th Grammy Awards Ceremony in Los Angeles winning five Grammys really well deserved. She wasn't the only star - Beyoncé and her baby bump almost stole the show!
After making more than a splash by announcing that she was pregnant recently, there was a lot of excitement about the appearance of the nine-times Grammys nominee. And she didn't disappoint! Adele and Queen B+baby bump were the two big stars of the night!