Nicola Cuddy has been a permanent fixture in the make-up industry for over ten years and has worked extensively in many media and fashion mediums from RTÉ TV to Brown Sugar and on many ad campaigns.

She has been successfully running her freelance business for over six years in the Irish make-up industry, working with many celebrities including sisters Gráinne and Síle Seoige, Jenny Buckley, Vogue Williams and Nadia Ford.
Her work has been featured in many Irish publications including Image, Life Magazine, VIP, Xposé and Stellar. Whether on a fashion shoot, working part time with the Charlotte Tilbury team in Brown Thomas or private client call outs, Nicola's passion for her work is evident in her bubbly and professional approach.
My earliest make-up memory
My mom was the first person to introduce me to make-up. Each day she sat down in front of a little mirror in our kitchen and 'put on her face'. Every single day without fail no matter what she was doing, she wouldn't leave the house without it, and to this day she's still the very same. I was completely mesmerised by her beauty and her dedication to looking her best.
Did you always want to work in make-up and how did you get to where you are now
I always had a natural flair for art in school, my mind thinks in texture and colour and everything for me relates to either of those in some way and make-up is a mixture of both. After travelling for most of my twenties, it was the only thing I knew for sure that I wanted to do when I returned. I signed up to a make-up course in The LA make-up Academy and from there began my hugely satisfying love affair with make-up!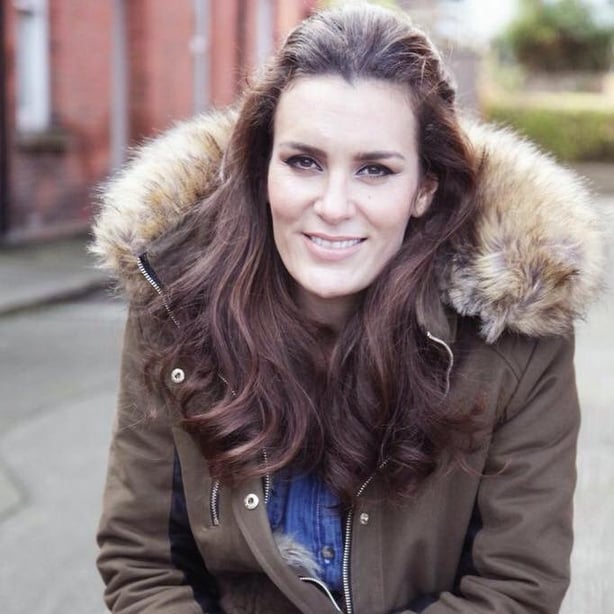 What are the biggest mistakes Irish women make when it comes to make-up?
I am all about the skin, so a good base is the most important part of any makeup application. It doesn't matter how perfect your eye make-up is or how pretty, if the base is wrong that is all people will see. I find getting the base wrong to be the biggest mistake Irish women make and that is right across all age groups.
I will always try and dissuade my clients from wearing too much on the skin and conceal blemishes instead of pilling on more foundation. It's like a confidence thing also, the more you wear the harder it is to look at yourself when you take it off. I say embrace your skin and accept some of its flaws. It makes it a lot easier at the end of each day, to look at the real you, when it all comes off.
Women 16 years – 30 years:
For younger women I find wearing too much product on the skin is the biggest mistake. It's ironic as your skin will never be as beautiful as your younger years but this age group wear the most foundation. And don't even get me started on the over the top contouring, I can see the striped muddy lined faces a mile off - it is like a big beacon of make-up no no's and is just way too much!
Women 30 years - 50 years:
With this age group I find the most common mistakes is not their foundation but the misuse of other base products such as concealer that is too heavy for the delicate under eye area, using too much powder which can be very ageing and misplaced blusher.
Blusher striped up the side of a cheek bone is a classic make-up mistake, if I could impart one piece of advice it would be to step away from the pink blush ladies and opt for a more sophisticated peach shade and on the apples of the cheeks only. This will give both a more natural and flattering look.
Women 50 years -70 years :
And we're back to foundation, the biggest issue here I find is the colour and the misuse of bronzer.
Irish ladies in this age category love to be darker than their natural shade, I think it's because we get so little sun here.
Choose the correct shade and warm it up with bronzer on the temples and framing the face (but not all over the face!). Follow this with a nice peach blush, pink blushes tend to highlight any natural pinkness in the skin so avoid the pink shades.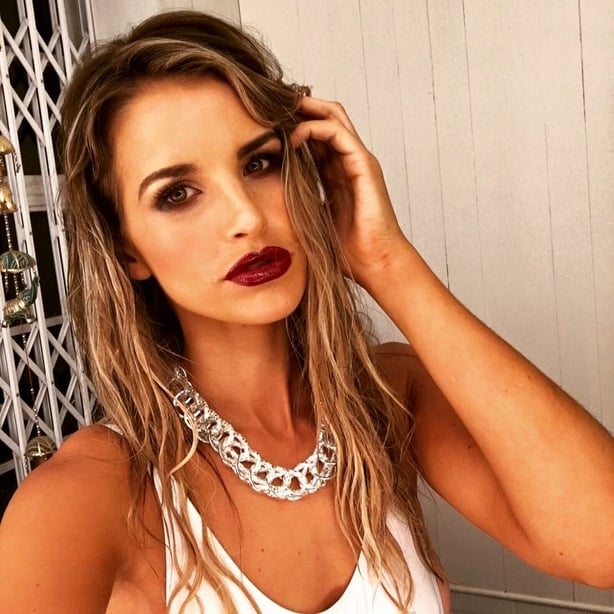 What was the best piece of make-up advice you personally were ever given and would like to pass on?
It's all about choices and choosing what is exactly right for you. The upside of today's obsession with selfies is that you can get another view of how your face looks besides a mirror.
The one make-up tool you can't live without?
I couldn't survive without an angle brush. It's incredible what you can do with one, besides the obvious eyeliner, and brow. You can use it for putting on lippy, or dip it in concealer for correcting a dark lip, or highlighting under the brow.
Tell us about one product has been a constant in your make-up kit?
A translucent loose powder is a must in anyone's kit and it suits all skin types and ages. Right now I'm in love with Laura Merciers Translucent Setting Powder.
Your favourite red and nude lipsticks
I am obsessed with Charlotte Tilbury's lipsticks at the moment.
Hepburn Joney is my favourite nude right now and it has a hint of brown too.
Red Carpet Red is my new favourite red, it's her matte lipstick but like no other. It has a buttery texture to it, not at all drying and is such a delectable shade.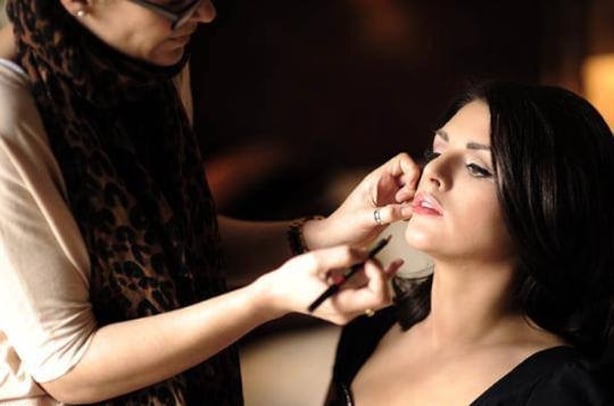 If you had total creative reign on one celebrity/model face - who would that be and what look would you go for?
Sia, for sure, her signature look is very basic, which I do like but mostly she wears a red lip. I would love to experiment and give her a golden soft smoky eye, a dewy complexion and nude brown hued lipstick and just soften her whole look.
Of all the top international make-up artists who would like to spend a day working with and what would that day look-like?
Pat Mc Grath, she blows my mind! Her creativity is off the charts and her work is flawless and innovative. I really appreciate the way she plays with colour and texture - my two favourite things. Our day together would see me assisting her on a Vogue cover shoot, watching, learning and no doubt swooning over her make-up kit. Another of my favourites right now is Hung Vanngo, he is a celebrity make-up artist, and his make-ups are so pretty and beautiful, always very flattering and flawless. There isn't a face I've seen that I don't love.
If you were to nominate one other Irish make-up artist to do your make-up who would that be and why?
Kaye Synnott, without a doubt. She's a lead artist with Charlotte Tilbury, living between LA and NYC now. We've known each other for years and I've always adored her make-up, she's so unbelievably talented! She has always been very helpful and so lovely to me and I'm so very proud of all she's achieved, so yes, I would love her to do my face, she's the dream.
Name your top three desert island products and why?
All about the skin...Elave SPF 45 I love this product! It sits perfectly under any makeup, a revelation for a high SPF product, and paraben free, plus you can buy it on the high street!
Charlotte Tilbury's Light Wonder Foundation, it's very light and has a lovely dewy finish. Again for me it's all about the skin, so wearing a light application so it's not obvious that I'm wearing something on my skin.
I wouldn't leave the house without my brows done and Christian Dior's Universal Brown is my new obsession. The perfect hardness and shape and that colour literally works for everyone.
Your favourite beauty / make-up book?
You can't beat Vogue, I buy it religiously and spend my time pouring over the images and getting inspiration.
If money was no option what make-up gift would you give to yourself tomorrow?
A full set of Smith Brushes, no wait, money is no option so I will have the whole range, times two! They are a Canadian brand of make-up brushes and tools, I've used one or two of them and they are amazing. The are not the cheapest but having them all is only a matter of time!
What is your number one piece of advice for anyone considering becoming a professional make-up artist?
It's a very different industry these days to the one when I started, and far more competitive. It also depends on which side of the business you want to get into. If you're looking to get fashion and media work, I would say, try and get in with an established make-up artist and assist them.

Watch and learn and do everything you can to perfect your skill, and how to behave on shoots and on set. Being a make-up artist is not just about skill. And of course, practice, on all kinds of faces, young and old, try and get as much experience dealing with all kinds of faces and situations.
Where can we find you online?
You can find me on Facebook and Instagram!
Read Tara's interview with Lyndsey Cavanagh here. Follow Tara Farrell on Instagram & Pinterest!