The 2016 American Music Awards took place on November 20th at the Microsoft Theater in Los Angeles. We collected some of the best red carpet fashion for us all to drool over!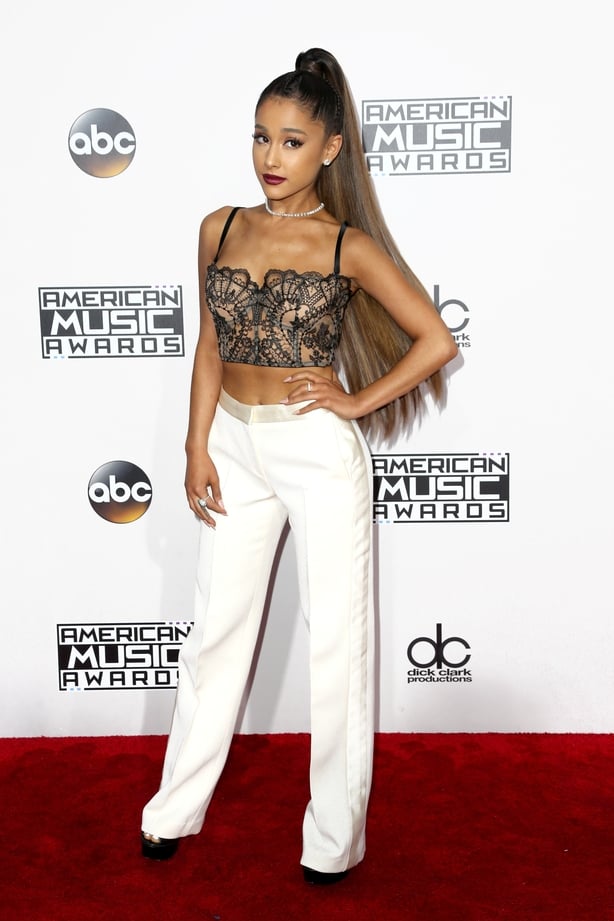 Ariana Grande is on trend in her wide leg trousers and black lace bustier.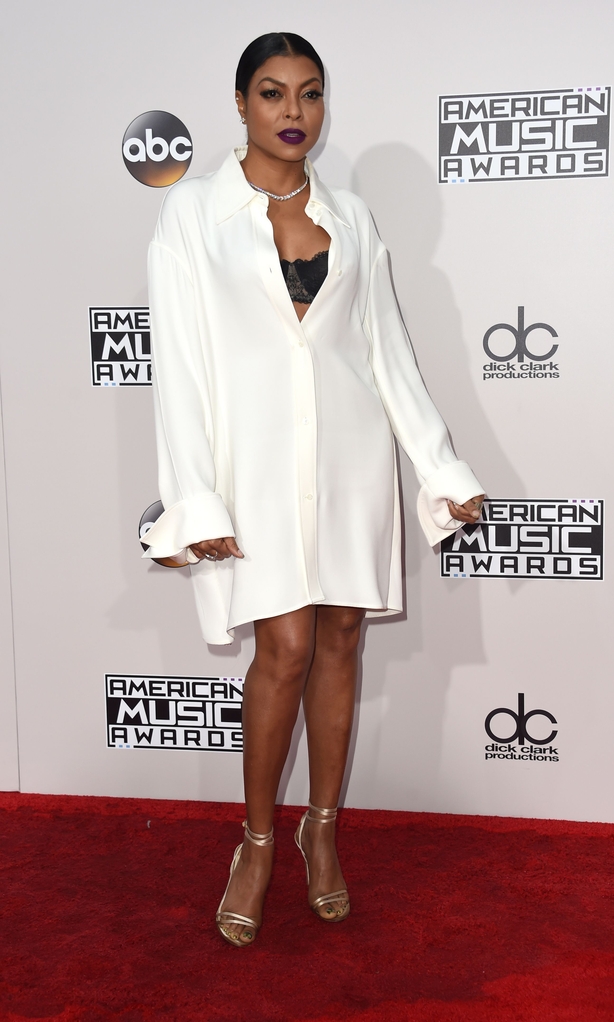 Actress Taraji P. Henson shows off her fabulous legs in a simple, white, over-sized shirt.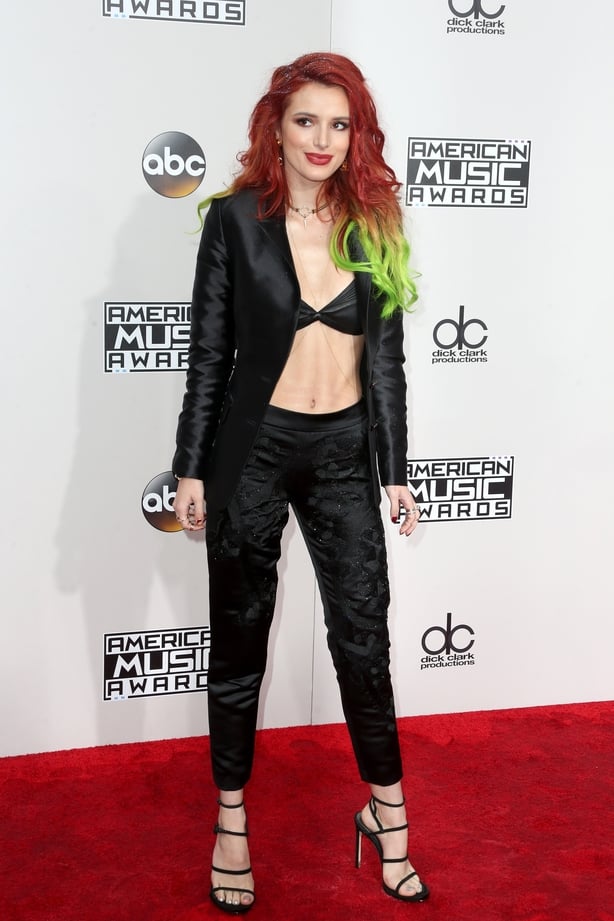 Bella Thorne rocks washboard abs and multi-coloured locks!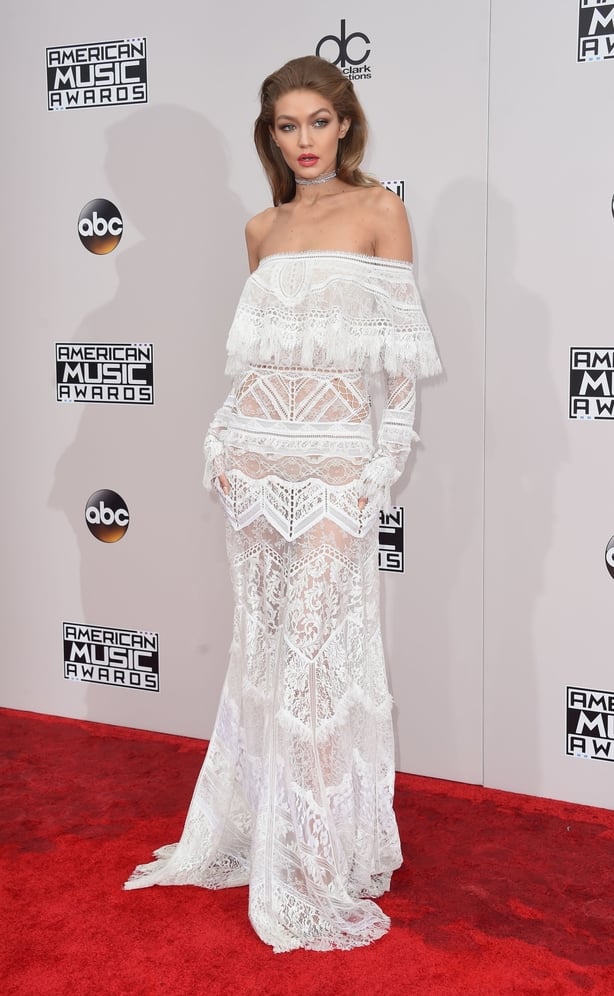 Co-host Gigi Hadid looked gorgeous in a bohemian white lace dress.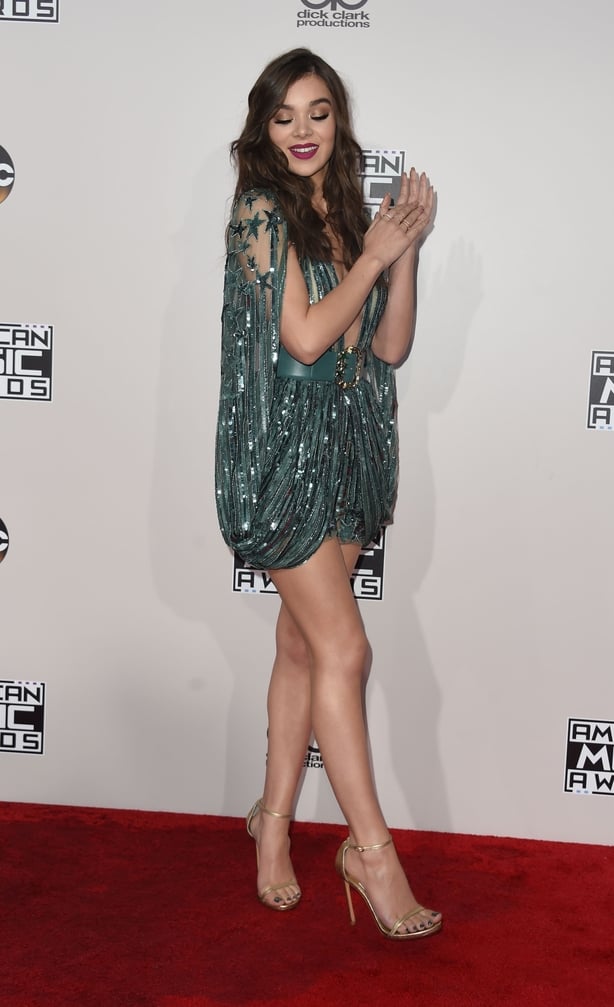 Hailee Steinfeld dazzles in a plunging jumpsuit!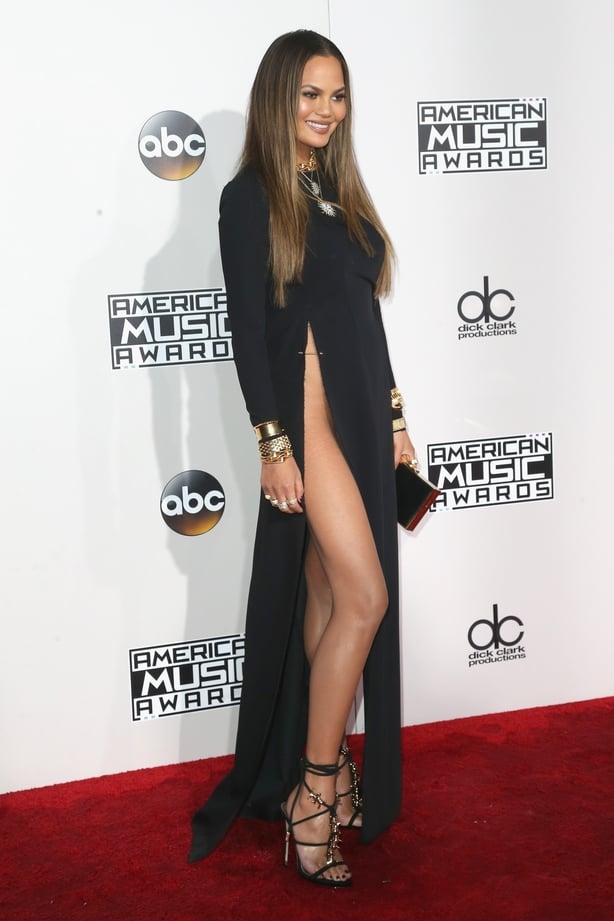 Model Chrissy Teigen had an air of Elizabeth Hurley about her in this safety pin dress.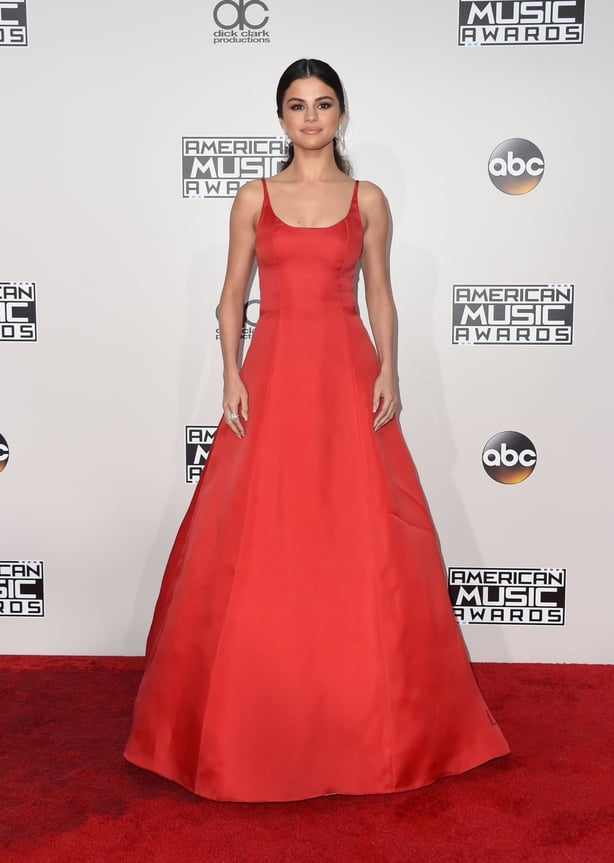 Selena Gomez won the red carpet in this classic number that looks tailored to perfection!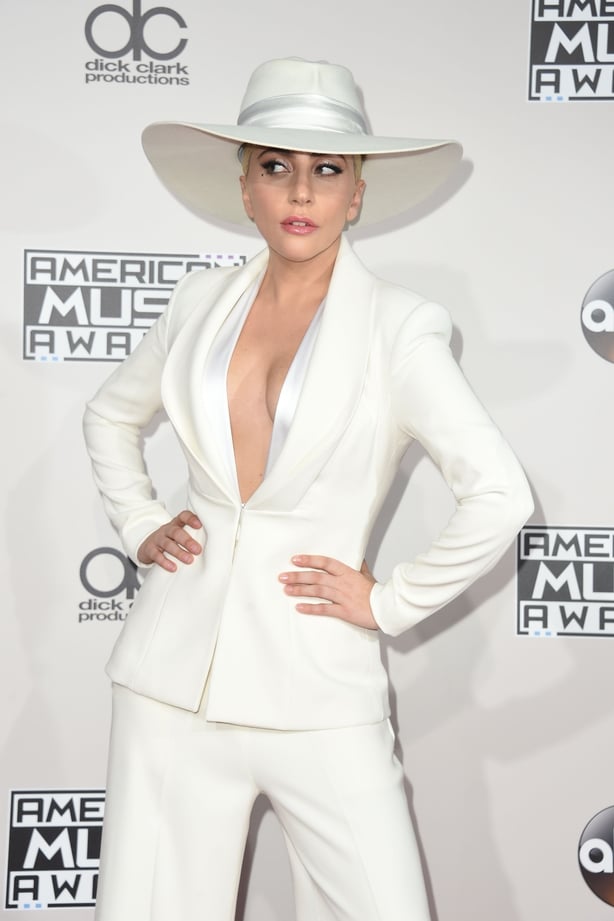 Lady Gaga shone in this all white pantsuit and wide brim hat.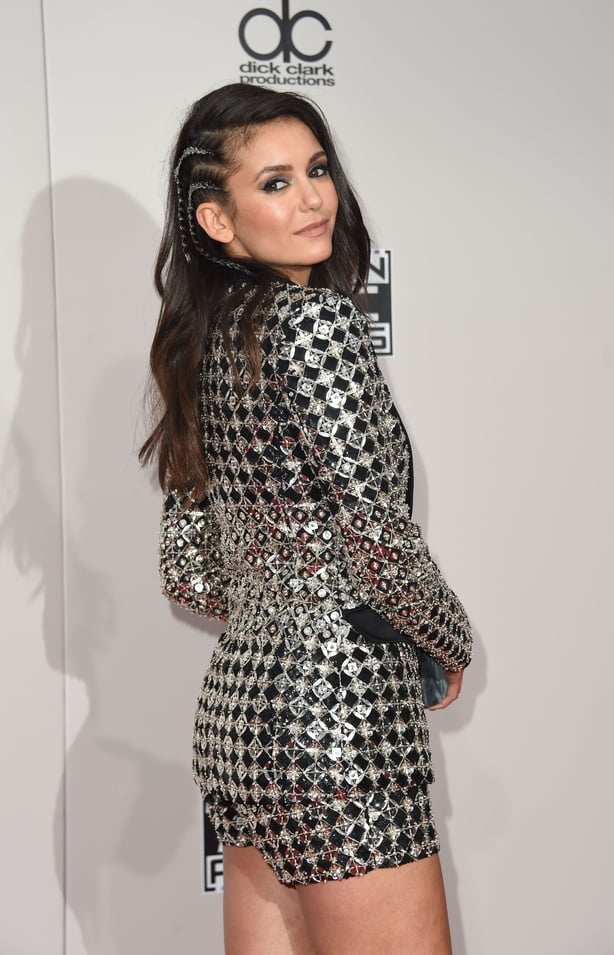 Nina Dobrev stunned the crowd in this black and silver studded blazer and shorts combo.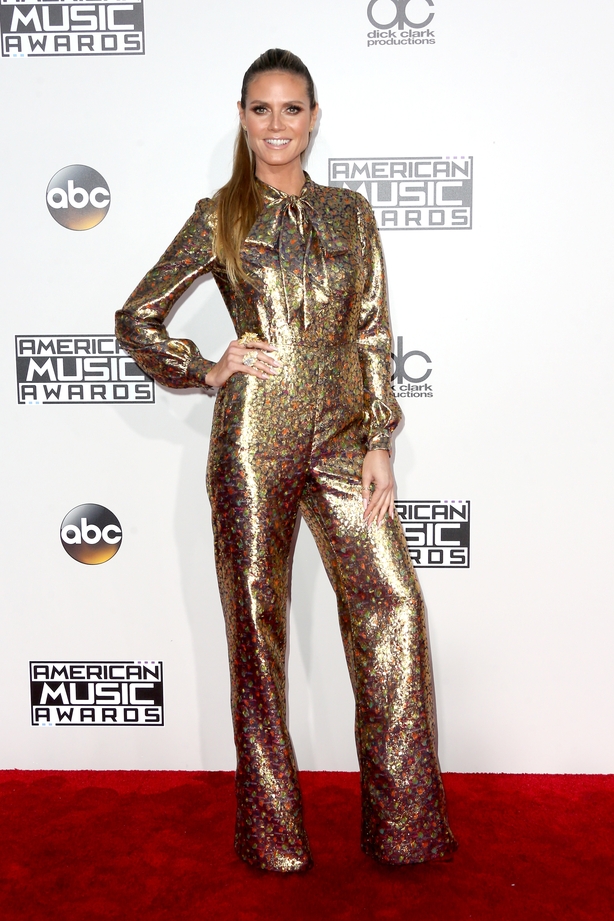 Heidi Klum dared to go all out in this dazzling retro jumpsuit!