Tell us about your career and why you chose jewellery?
I initially did a commerce degree in UCD and it was after working in business for a few years that I decided to go back and study Fashion Design at Art College in Edinburgh. It was during this time that it became clear to me that it was really fashion accessories, textiles and materials that I was interested in rather than clothing.
After college I worked for various designers before deciding to set up my own label. I started my business during the recession out of necessity as our design industry was really not in a good place at that time in terms of employment. I wanted to be in Ireland for family reasons and so I couldn't wait for someone to give me my dream job, I had to make it myself!
I've always been in interested in business and entrepreneurship and the idea of building something from the ground up is very exciting. What I love about jewellery specifically is how in a sense one size fits all so its a lot more inclusive to all women than clothing and I love that.  
What is the most exciting feature of your job?
There's lots but one fantastic thing is that I get to work with amazing creative professionals who are experts in their fields. I've learned so much from them and it's a real buzz when people or retailers whose work you admire want to work with you too!
This year we were chosen to be part of Design Ireland in The UK. It was a really incredible showcase of 20 Irish brands organised by The Design and Crafts Council of Ireland alongside the iconic 'Heals' in London so to be part of that was a real career high.
This Christmas we've been invited back to Heals [London's Tottenham Court Road store] to run our first concession in a major department store which is so exciting as they have such a strong tradition of collaborating with emerging as well as established designers – I feel very grateful to be involved!  Also we're working with the wonderful Seek Design on the stand build and that's also very exciting as they are incredible interior designers.
We need your consent to load this Instagram contentWe use Instagram to manage extra content that can set cookies on your device and collect data about your activity. Please review their details and accept them to load the content.Manage Preferences
What is the most challenging aspect of your job?
There are a lot of challenges to building a business especially one as fast changing and fickle as the fashion industry but I believe that getting to do the thing you love is a real privilege so of course that comes at a price. For me a work/life balance is always a challenge. In the early days I was all about work but now I'm trying to be better at allowing myself to make time for my social life and hobbies because really, at the end of the day, creating balance in your life is the thing that will bring you true happiness.
Talk us through the process of creating your designs?
So the first part generally speaking would be research and trend analysis. We tend to look at what's going on across lots of areas from exhibitions to films to what's happening on the catwalk. I'll also look at things I'm interested in personally from architecture to interior design to natural landscapes. From there we'll collect lots of visual research and make beautiful mood-boards to use as reference points. 
Once you are surrounded by things like this the rest just flows, materials and colours will suggest themselves, you sort of get a feeling for what combinations of things might work and then you start to play about draping on a mannequin or drawing elements that you could can get 3D modeled. From all of this a collection will start to evolve then its just about refining the ideas and of course costings. Sometimes you just cant make the things you want because they'll be too expensive which is a shame but is the reality of the industry.
What is your favourite piece from your new/ current collection?
Generally speaking we have two ongoing collections at Scribble & Stone. One is 'S&S Minimals' which is a beautiful delicate collection in durable precious metals. These pieces are designed for everyday wear and will last years. They are based around simple geometric shapes and architectural forms and designed to be layered and stacked. So from this collection I'm loving the Stripe bar ring, Stripe pendant and Triangle studs.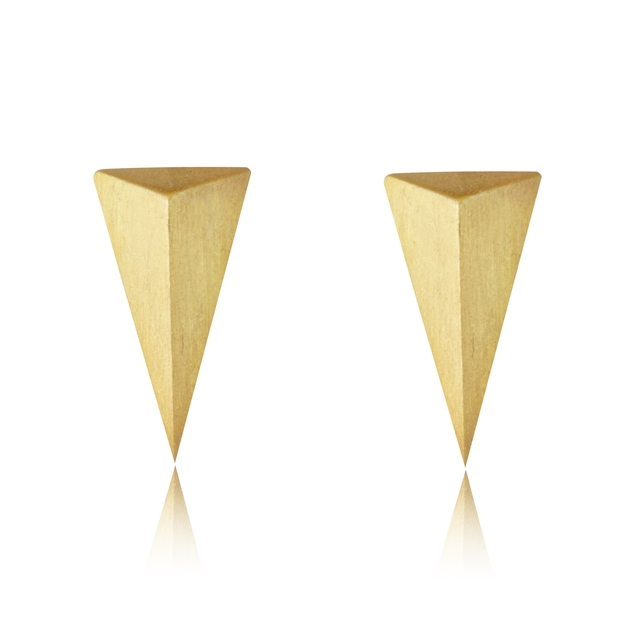 Then we have the more fashion 'S&S Statement' collection. This season I've been mega influenced by Disco, Studio 54 and the kind of 70s glamour looks, I think these will be fun for the party season and if you look at whats happening say at Gucci and Marni or with shows in popular culture like 'The Get Down' I think they're very on trend. Form this I love our perspex Cube Necklaces, Glitter chokers or the Diamante Hoop earrings. Instant, easy solution when you need to up the glam factor fast!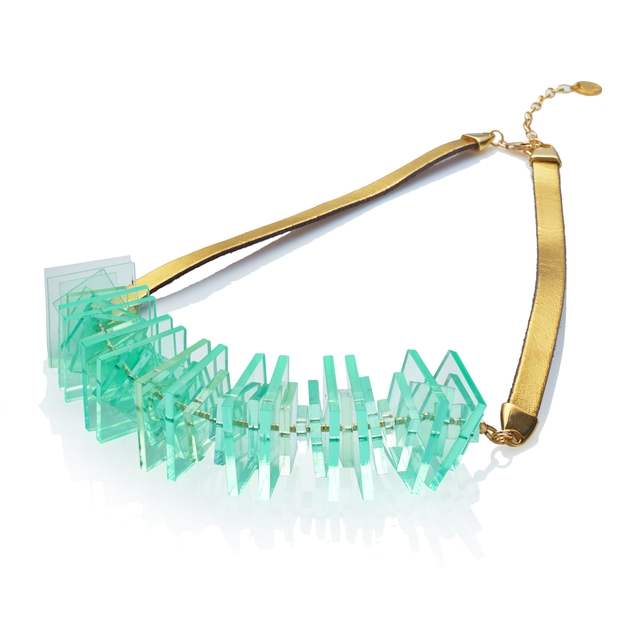 Describe the Scribble & Stone customer?
Our customer is fashion forward and design aware for sure, not a slave to trends but knows what they like. Not afraid to rock a different look when getting glammed up but sometimes also just wants those simple, quietly elegant pieces too. I think we can all have those two sides to our personalities so it's nice to cater for both.
What is the best piece of advice you would give when buying jewellery?
In the same way you'd read the ingredient label on food or the materials on your clothes you should educate yourself about the materials in jewellery and check how to care for them.
Jewellery takes a lot of stress being in contact with sweat on your skin and being worn more than you'd wear clothing so you need to treat it with respect, don't just lash it into your handbag, it will get wrecked!
All Scribble & Stone pieces have the materials listed inside the hang-tag so you can check what you're buying. If you want something that's going to last years, then invest in our more expensive precious metal pieces. Our fashion pieces are also excellent quality but won't take the same level of abuse so you know, don't spray perfume on them! I felt there was a gap in the market for high quality fashion pieces using better materials and hard plating that will last longer.
If you could create a collection in collaboration with one fashion designer/brand who would that be and why?
I can't choose! In the past I'd always have thought it would definitely be Marni because their accessory collections are so strong all the time but last season Gucci was so exciting too!  I just love what Alessandro Michele is doing there at the moment, sequins, fringing, sparkle, BOOM! It's just so fun and given my love for mixing up materials I think would be the place to really let loose!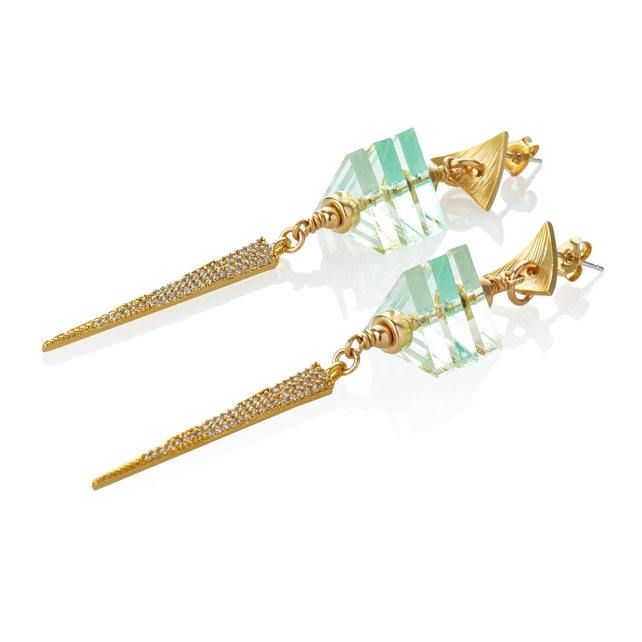 If you could  choose one celebrity to be your Scribble & Stone ambassador who would it be?
I think I'd have to say Jenna Lyons, the creative director of J Crew. I think she's a true inspiration for everything she has achieved in her career. Of course I love her style aesthetic so it would be a great endorsement if she ever wore Scribble & Stone but more important than that I admire her for how she talks about her success and her career. She often is quoted talking about how we shouldn't expect over-night success. I think that's really important to hear as so often we put unreasonable expectation on ourselves because we think we have to be smashing our goals right now.
There's a saying 'It takes 10 years for an overnight success' and I love that building a business or any dream can be slow if you don't have loads of money starting out. You've got to put in the work but be kind to yourself and enjoy the journey along the way, I think the most important qualities to being successful in your career is tenacity and Jenna Lyons embodies that.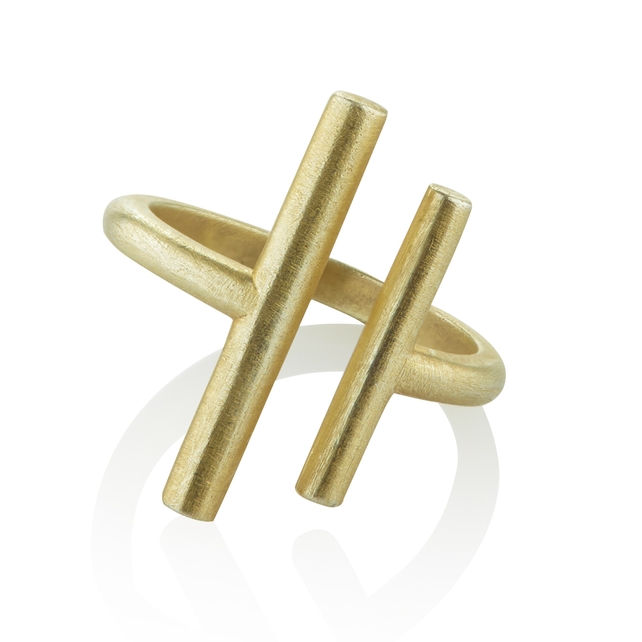 What and/or Who inspires you?
Creatively it would be architecture, colour, textures, materials, geometry and words! Overall both with career and in life I'm consistently inspired by people building their dreams or overcoming their personal struggles, whatever they may be, people trying to stay positive and managing to juggle everything they have going on with family, work, health, friends and still managing to be kind and lovely to each other, that's what I'm interested in.
Where can we find you online?
You can find us at the ScribbleAndStone website, industryandco.com or any of our 30 stockists around the world. You can also find us on Facebook, Twitter and Instagram!
Love this article? Let us know on Facebook, Twitter and Instagram! Want to get in touch about featuring here? We'd love to hear from you e: rtelifestyle@rte.ie