Why did you choose to work in jewellery?
When my grandmother died, she left me a beautiful necklace and I asked myself the same question, what would I leave? I've always been fascinated by jewellery, good, serious jewellery marks a moment, an event, a time in your life. Today so much of what we buy is disposable, want a new dress? Grab it, wear it, bin it. I was 27 designing for Topshop when I discovered I wanted to create heritage.
What is the most exciting thing about your job?
Definitely the travel, I love getting to visit cities I love with work. This year we're showing in London and New York, it's incredibly exciting!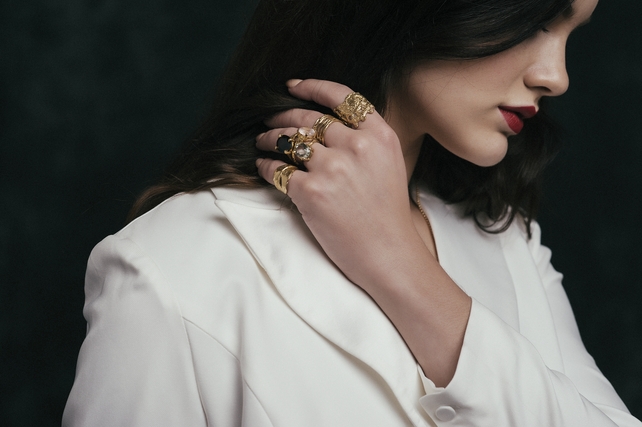 What is the most challenging thing about your job?
There are so many challenges to owning your own business but I feel so lucky to be able to run my own company. As the saying goes when you love what you do you never work a day so I feel very privileged to be in the position to do what I love everyday. That said the one challenge I constantly face is not taking enough time off, it can be hard to shut off your computer at night but it is super important to take enough time off and look after yourself.
What is the process of creating your designs?
The first piece I ever made was my signature swan feather, I tried to carve the details using traditional silversmithing and it was then I realised I wasn't a jeweller, I'm a designer. I'm irresistibly drawn to wild things, to flawed natural beauty. I now use a technique developed by the Ancient Egyptians to make an exact version of a swan feather, or a twig, or an acorn. Every piece I make has a story, that's what makes people connect with my jewellery and what I create. It's where the magic is.
Do you have a favourite piece?
That's such a difficult one but I have to say I'm buzzing on our engagement rings. We have lots of new designs launching in September and it makes me so excited to think of the joy they bring to people's lives!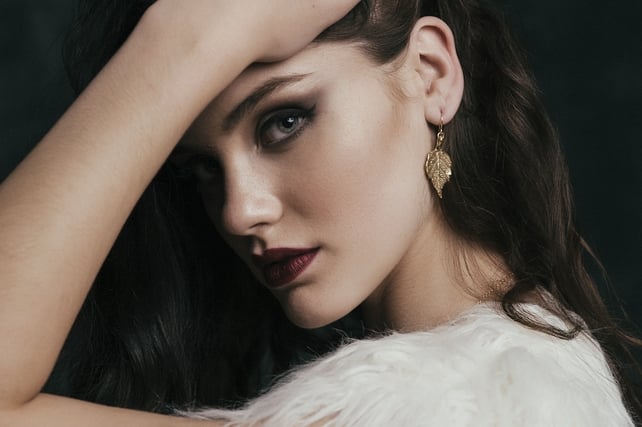 Describe your style
The sparklier the better!
Who is your favourite designer/brand
There's too many to name but at a push I'd have to say the late Alexander McQueen, his work was stunning and so powerful!
Who is your audience?
I make delicate jewellery for design driven, fashion conscious women seeking authenticity and heritage.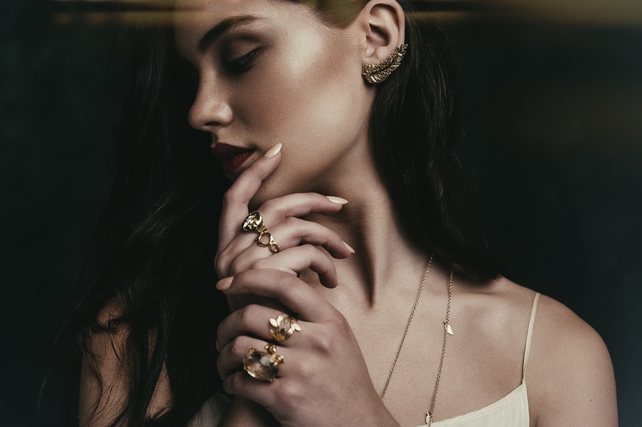 What inspires you?
I'm irresistibly drawn to wild and natural things - my aesthetic is influenced by the imperfect natural beauty of feathers, twigs and leaves complemented by the sparkliest of gemstones.
Who are three people you admire?
My mum Rosita, Lena Dunham and Jo Malone.
Where can we find you online?
You can find us  and all our super sparkly things at our gorgeous website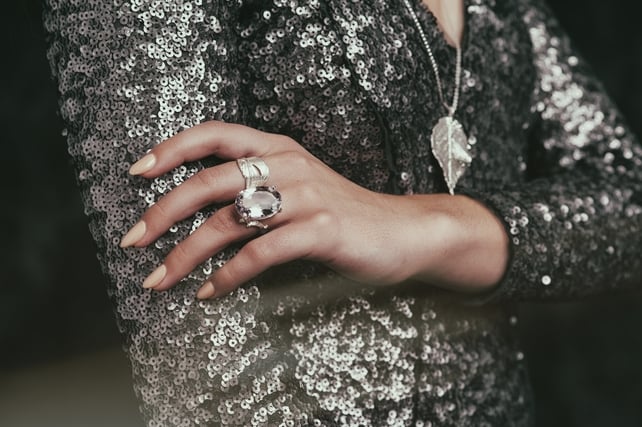 If you would like to feature here, we'd love to hear from you e: rtelifestyle@rte.ie or tweet us @RTELifestyle, Instagram RTÉ LifeStyle or Facebook us on RTÉ LifeStyle.