Irish summers can never be trusted, so it can often feel a bit like wasted money when you rush out to buy toe-baring sandals, floaty chiffon frocks and bare-shoulder tops as soon as the sun starts shining, only to relegate them to the back of your wardrobe once the weather changes.
I've been trying to reduce the amount of new clothes I'm buying since reading Annmarie O'Connor's The Happy Closet, instead investing in wardrobe staples that will last the test of time.
Although it's a good approach to be more mindful of purchases and not to stuff my wardrobe with loads of ill-fitting impulse buys, the itch to wear something new is still very much present.
However, instead of running out to my nearest high street store, I've instead been digging into the recesses of my wardrobe to pluck out some pieces I don't wear anymore and to breath new life into them.
Enter The Zip Yard, the alterations company which as 26 outlets across the country. As a petite person, I've gone to them for years to get jeans or dresses turned up, but I recently decided to try out their restyling service at their South Anne Street store.
I had a pretty gingham Warehouse dress which I bought not too long ago, but it wasn't exactly right. The skirt was much too long, hitting my ankles instead of the intended mid-calf, so it swamped me.
I also felt it could be easily made into a two-piece, which would bare just a little bit of midriff, and also increase how much wear I'd get out of it. 
The Zip Yard seamstress understood exactly what I was looking for and the result was just what I wanted - a flattering two-piece ensemble which could be worn in multiple ways. I can now pair the skirt with cashmere crewneck jumpers and get some wear out of it in the colder months, while the crop top will be cute worn with cut-off shorts or as a bikini cover-up for holidays.
If you have any unloved pieces languishing in your wardrobe, just a little bit of creativity is needed to reimagine them and bring them bang up to date. If you're struggling to think about how to revamp the pieces, don't hesitate to bring them into any of The Zip Yard's 26 stores for some advice.
Before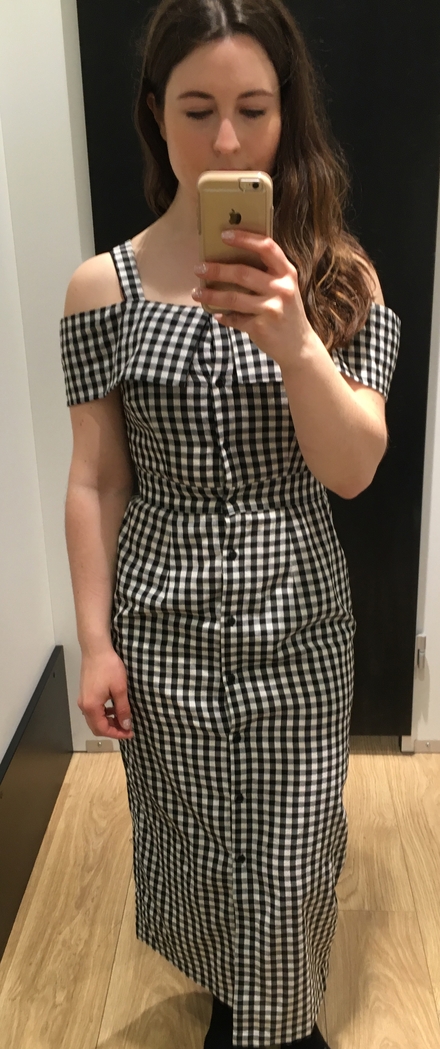 After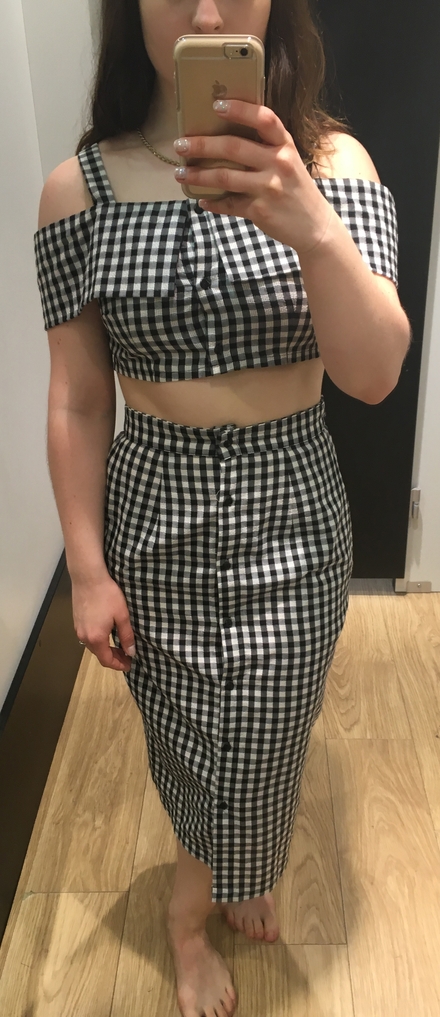 There are 26 Zip Yards throughout the country in the following locations:
LIMERICK 15, Thomas Street & 7, Church Street, Newcastle West
DONEGAL - Pearce Road, Letterkenny
CORK – 4, Lavitts Quay & 3, Morris House, Church Street, Douglas
GALWAY - 2, Merchants Gate
DUBLIN - 1, Jervis Street, Dublin 1. 59, Upper George's Street, Dun Laoghaire. Unit 2, Cooldriona
Court, Main Street Swords. 15, South Anne Street, Dublin 2. 49, Ranelagh Village, Dublin 6. Unit 7, The Blanchardstown Plaza, Blanchardstown, Dublin 15.
KILDARE – Main Street, Maynooth & The Courtyard Shopping Centre, Newbridge
TIPPERARY – 54, Pearce Street, Nenagh & 60, O'Connell Street, Clonmel
KERRY – 2, Denny's Street, Tralee
SLIGO – 5, Rockwood Parade, Sligo
CLARE – 17, Salthouse Lane, Ennis
WESTMEATH - Unit L1, RBK House, Irishtown, Athlone
CAVAN – Franham Street, Cavan
CARLOW – Upper Staplestown Road, Carlow
KILKENNY – Unit 8, Irishtown, Kilkenny
MEATH – 3, Trimgate Street, Navan
WATERFORD – 3, Patrick Street, Waterford City
LOUTH – 30, West Street, Drogheda