This Friday we start with an absolute cracker of a fashion bargain discovered in many shops around the country and I really love the ones I found last week.
Walking past the Penney's store in Dublin's Dundrum Shopping Centre a perfectly styled mannequin caught my eye featuring the most divine blue jeans.
To say I have been looking for these jeans for about a year is an understatement so to find them in Penney's for just €17 was a double win…. in fact I think I might have let out a "retail squeal" when the assistant came back from the store room carrying a pair in my size.
So here's what I love about these jeans.
They are called the Penney's Plain Slim Boyfriend Jeans and have no rips, embellishment or busted knees!
The colour wash is a classic blue jean and they look great turned up to the calf, paired with a classic white or blue shirt and some ankle boots.
For girls concerned about their thighs I can confirm they are 'thigh friendly' in fact they actually help slim down the look of your thighs.
They don't need to be ironed and their shape bounces back after every wash.
They are in regularly in stock all Penney's & Primark stores, my Mum picked hers up in Spain!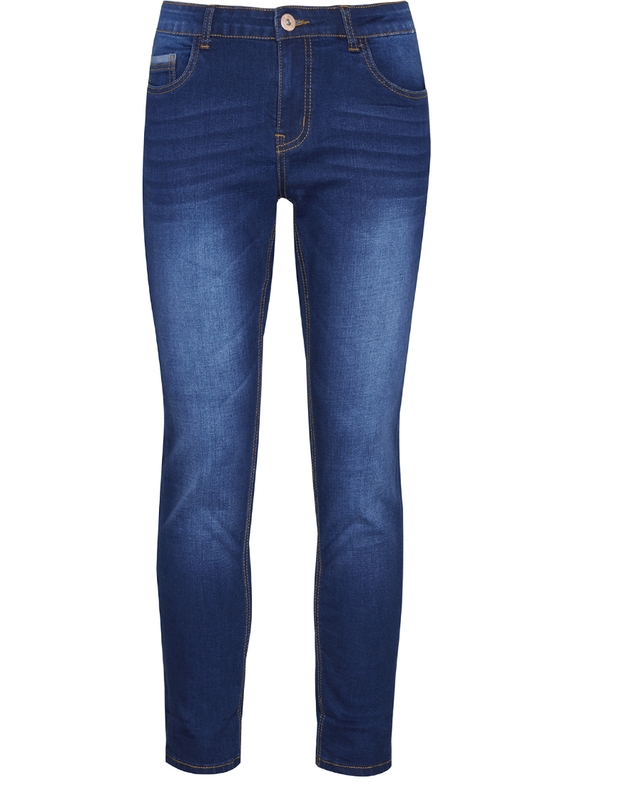 If I could give you two pieces of advice: buy two pairs and put one pair away for when the first pair fades up.
To save on the colour, wash them inside out on a 30 degree wash.
These jeans are the business and have been an absolute life saver and great addition to my spring wardrobe and at just €17.00 what's not to love?
Happy shopping and see you next Friday x